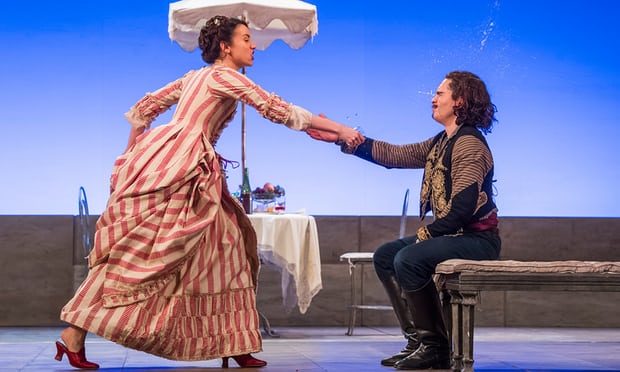 Glyndebourne, Lewes
Hytner's sunny, unironic staging of Mozart's problematic comedy – about to tour for a final time – is one of the most intelligent and insightful around
Glyndebourne has always honoured Mozart as its patron saint. That's good for Glyndebourne and, largely, good for Mozart. But one side-effect of having such a close association with a particular composer is that the company has to keep renewing the work. Nicholas Hytner's 2006 production of Così fan tutte, Mozart and Da Ponte's tricky comedy, is to be retired from touring after this run, which is a shame as it is one of the most intelligent and insightful stagings of this work around.
In Vicki Mortimer's designs it is also still one of the best looking, with its azure sky, honey-coloured walls and lemon trees bathed in Mediterranean, early-evening, end-of-an-era sunshine. Hytner's staging, safe in the meticulous hands of the revival director Bruno Ravella, takes this work, with its ridiculously thin disguises and unpalatable sexual politics, and makes it work by playing it more or less straight. The ironies in Da Ponte's text don't register any less strongly for this, and if anything its cruelty is more apparent than ever. But then, so is its tenderness.
Source: Opera News from the UK Guardian