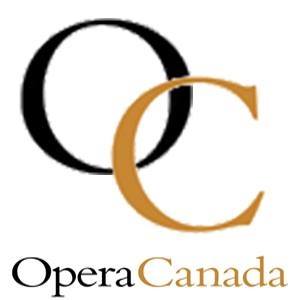 Editorial Intern, Opera Canada
Toronto, Ontario
June 11-October 5, 2018
Opera Canada seeks a paid Editorial Intern from June 11-October 5, 2018. This full-time, contract position in our downtown Toronto office is an opportunity to gain invaluable experience in the magazine industry, expand your network of contacts and develop your skills through on-the job mentoring.
About our company:
Opera Canada magazine has been the go-to source for important news about the world of opera in Canada and for Canadian artists working abroad for more than 50 exciting years!
Annually, we also host the Rubies, a glittering awards dinner to recognise the top talent in opera performance and production from across the nation.
In this position, you will:
Take on any number of publishing-related tasks
Research and write content for both print and digital platforms
Edit and proofread content produced by a wide variety of writers
Regularly update Opera Canada's website [performance reviews; news items; online calendar]
Promote our content via social media [Facebook, Twitter, Instagram]
Coordinate advertising
Other tasks depending on experience and interests
The ideal candidate will have:
• Post-secondary education in journalism, electronic publishing or a related field
• Minimum one year of media experience
• Ability to write, edit and proofread effectively
• Great communication skills
• Exceptional time-management skills and the ability to get things done on time
• Curiosity, willingness to learn and an interest in performing arts
• Opera knowledge is not a prerequisite—just a desire to contribute to Canada's opera publication of record
• Fluency in Microsoft Office, Adobe Acrobat Pro, social networking sites and WordPress themes [or similar applications]
What we offer:
$14 per hour [35-hour work week]; opportunities to attend appropriate workshops during the internship; press tickets to select opera performances; networking opportunities with other writers, Opera Canada's Board members, design, circulation and administrative staff; friendly, relaxed office environment in the downtown core close to public transit.
How to apply:
Please email covering letter, resume and two samples of writing by 9 a.m., Monday, April 30, 2018 to the attention of:
Gianmarco Segato
Editorial Director
Opera Canada Publications
editorial@operacanada.ca
Opera Canada is an equal opportunity employer committed to diversity and welcomes all interested parties to apply. Accommodations are available on request for candidates taking part in all aspects of the selection process. We sincerely thank all those who apply, however only those considered for an interview will be contacted.
Opera Canada
244-366 Adelaide Street East
Toronto, Ontario
operacanada.ca