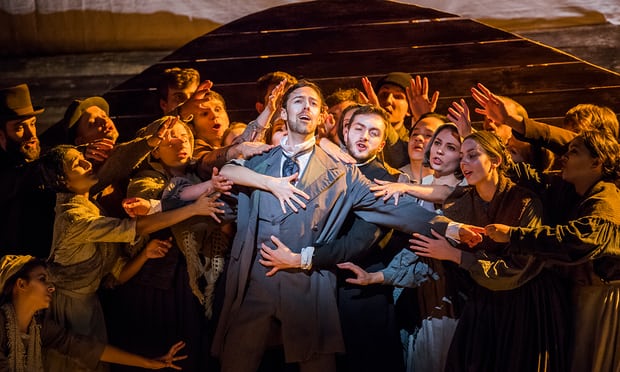 Peacock theatre, London
British Youth Opera's compact revival showcases a strong ensemble cast
Judith Weir's second opera has hardly been seen in the UK since Scottish Opera commissioned it and gave the first performances in 1990. British Youth Opera's resourceful and very thoroughly rehearsed production of The Vanishing Bridegroom, directed by Stuart Barker and conducted by James Holmes, is the first full staging here since that premiere.
Its revival provides a reminder of how ingenious Weir's musical storytelling can be, and how her music can suddenly alight on moments of shining transcendence, even if narrative and characterisation are never fused completely convincingly. Sometimes, it seems as if the mechanics of presenting the narrative matter more to Weir than packaging it in a way that involves and rewards her audience.
Continue reading…
Source: Opera News from the UK Guardian