In a press release on August 17th, San Francisco Opera Company announced the appointment of PEI native Carrie-Ann Matheson as Artistic Director of the San Francisco Opera Center (SFOC).
The internationally-renowned Canadian pianist and vocal coach will succeed Sheri Greenawald in the position. The company announced that Markus Beam will be joining Matheson in the newly created role of SFOC General Manager to co-lead the acclaimed young artist training program.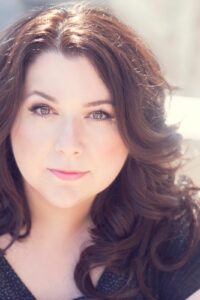 Matheson and Beam will start at the SFOC in January 2021; along with leading the SFOC and its flagship Adler Fellowship Program, they will develop and lead artistic, production and curricula aspects of the Merola Opera Program, which was cancelled in 2020 but will continue next summer.
"I approach this opportunity with great enthusiasm and a profound sense of responsibility," said Matheson in the press release. "Empowering young artists…through individualized and comprehensive training has long been a dream of mine. The COVID-19 crisis has brought this necessity to the fore, and Markus and I believe that the need for holistic training has never been greater."