The 2022-23 winners for the third edition of the $50,000 Mécénat Musica Prix 3 Femmes announced today in Montreal will create four new contemporary Canadian operas to be premiered in 2024. Mécénat Musica Prix 3 Femmes 2022-23 is awarded to teams of emerging Canadian female or non-binary composers and librettists in three categories: French Language work, work by BIPOC creators (Black, Indigenous or Person of Colour), and English Language work. Winners receive seed funding, mentorship and dramaturgy by opera composer & dramaturg Luna Pearl Woolf, and funding support for a musical workshop.
 Winners 2022-23 Mécénat Musica Prix 3 Femmes: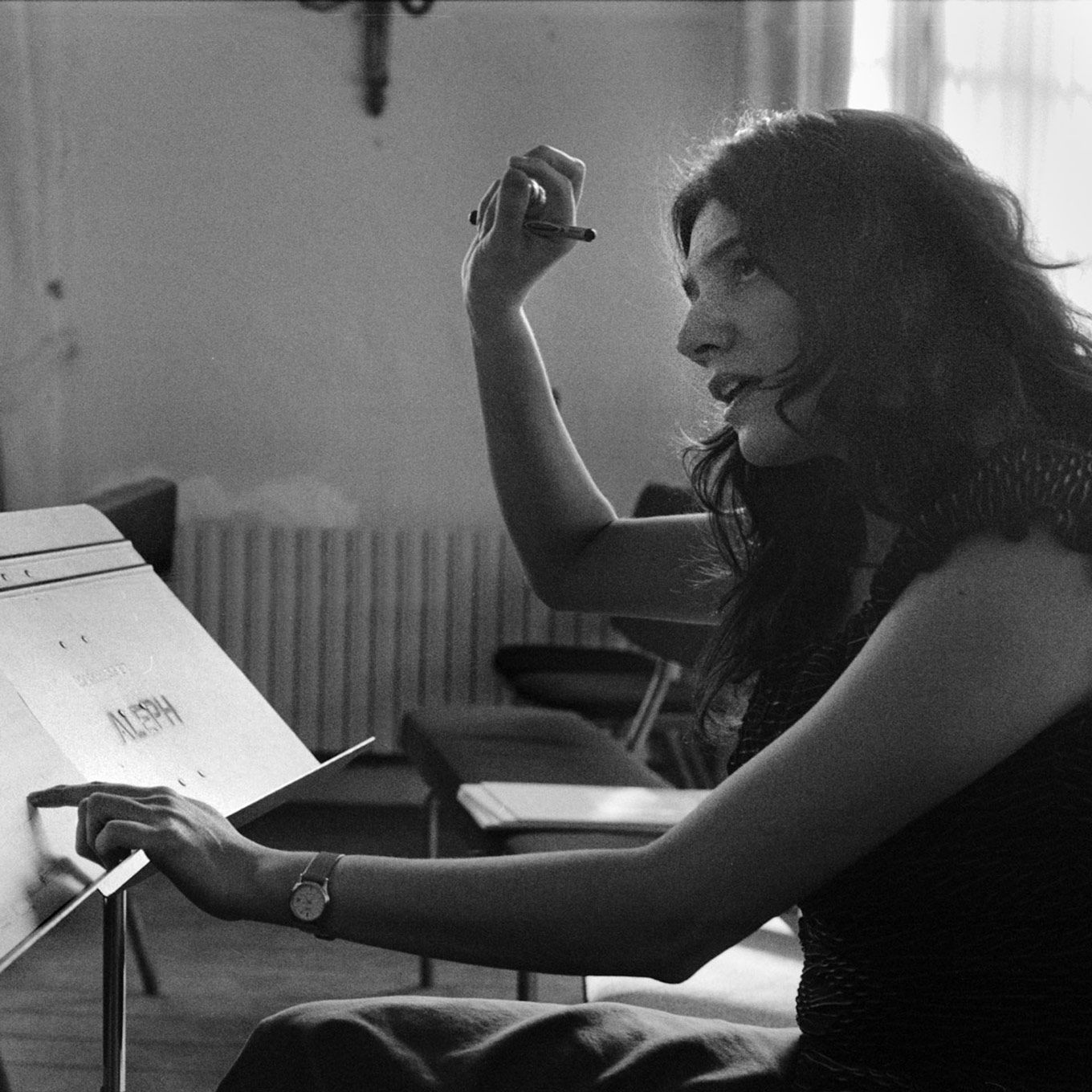 FRENCH LANGUAGE WORK:
Analia Llugdar, composer (Montréal/Argentina)
ANALIA LLUGDAR is a Canadian-Argentinian composer who is currently based in France. Her catalogue of music includes some 60 pieces for voice, orchestra, chamber music, solo instrument, ballet, opera and mixed music. In her music, we hear: concern for gestures, roughness (Ashpa Rupaj); timbre, density, fineness (Juana); illusion, surrealism (Quimera); musical theater (La Faim Artaud). Her ballet Juana was created as part of the Monaco Danse Forum. In 2017, her piece Ashpa Rupaj was recorded at Radio France studios. She has received several awards for her work throughout her career, including the Victor Martyn Lynch-Staunton Prize from the Canada Council for the Arts, the Opus Prize for Composer of the Year 08/09 from the Quebec Music Council, the Jules Léger Prize 2008.
Alejandra Odgers Ⓒ Eric Turgeon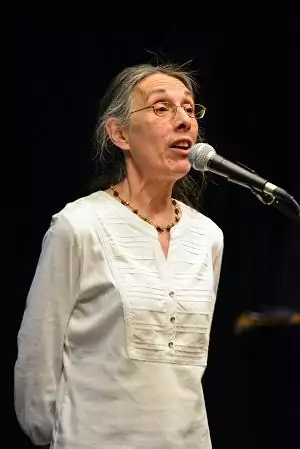 INDIGENOUS (BIPOC) WORK: Alejandra Odgers, composer (Montréal/Mexico) & Nicole O'Bomsawin, librettist (Odanak, Québec)
ALEJANDRA ODGERS, Mexican-Canadian composer, received her training in both Mexico and Canada—a path which has given her tools to create an expressive and direct musical language which takes its inspiration from different sources. Odgers has composed over 50 works and has been performed by various ensembles and orchestras. Notably, the Orchestre Métropolitain commissioned her to create a new work for the 375th anniversary of Montreal and another work for the opening of Espace 67, which was led by Yannick Nézet-Séguin. Odgers has won first prizes in composition competitions across Mexico and Canada.
NICOLE O'BOMSAWIN, Abenaki anthropologist and author, received her training from University of Montréal. For almost 50 years, Nicole has sought to explore and share the richness of her traditional culture. In the realm of dance, she has toured across Canada, United States, and Europe. She now engages in storytelling through tales and legends. Nicole has received many awards and distinctions for her committed work as an ambassador of First Nations culture in Quebec.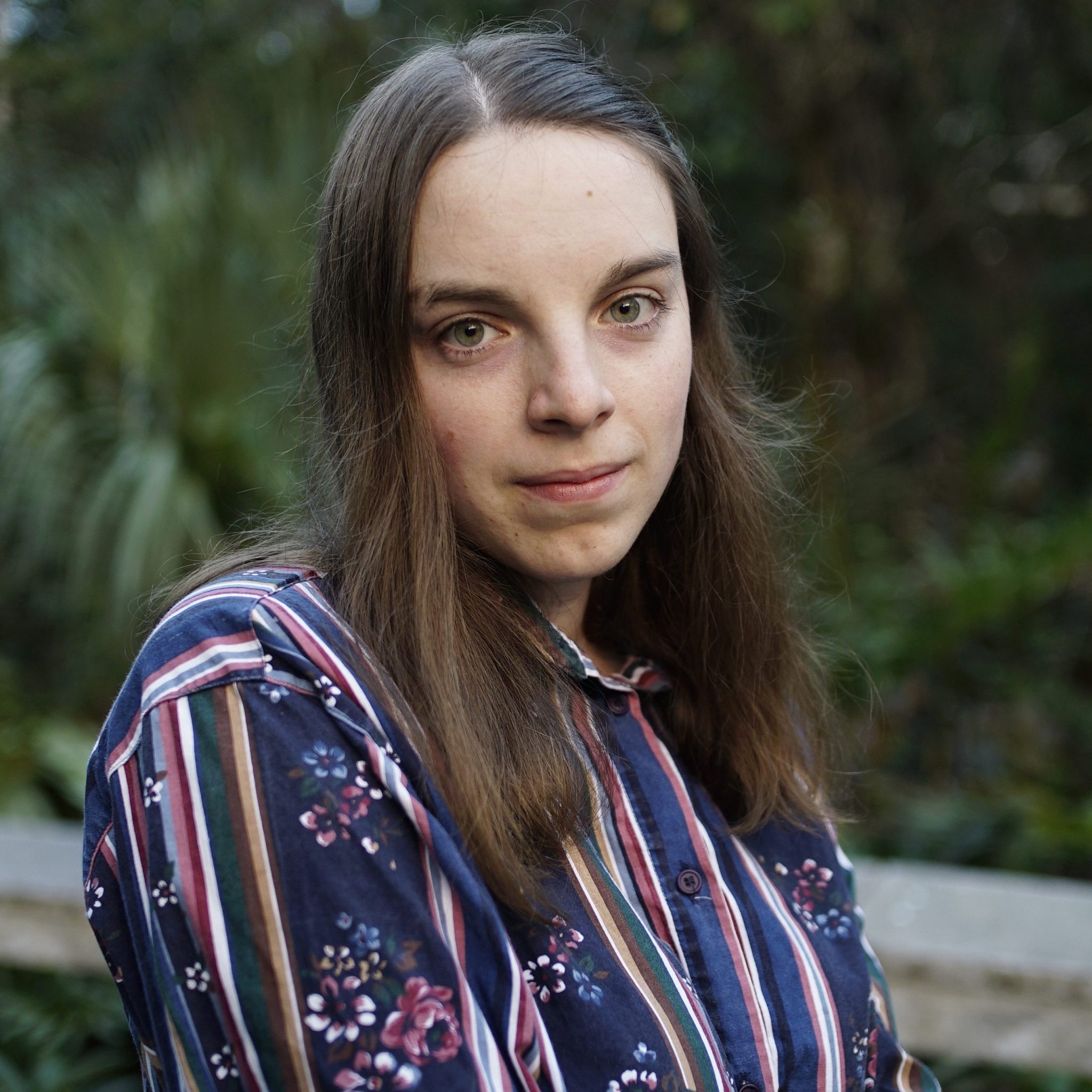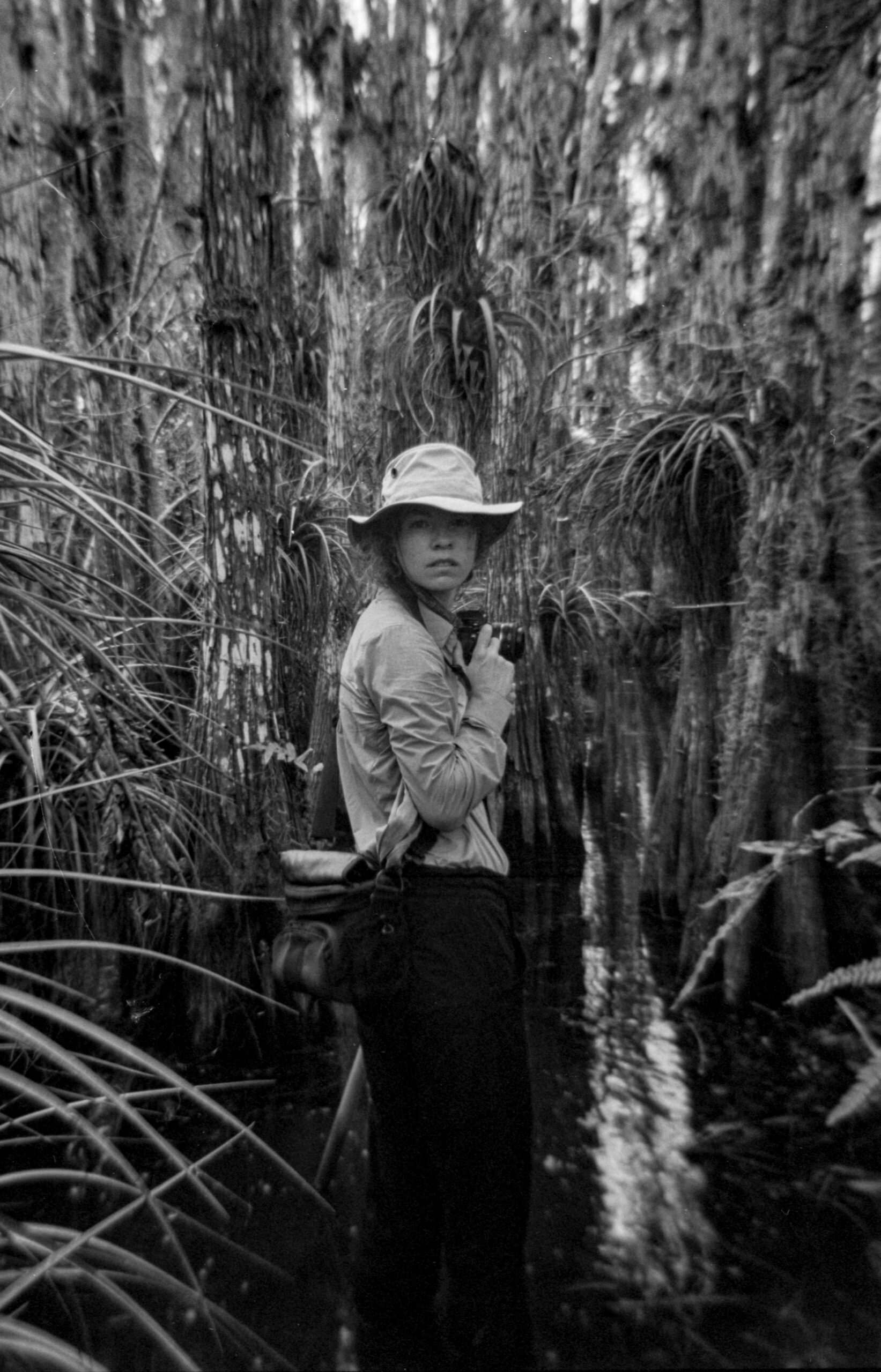 ENGLISH LANGUAGE WORK:
Rebecca Gray
, composer and
Rachel Gray
, librettist (Ottawa)
REBECCA GRAY is a soprano, composer, and improviser passionate about performing and creating fresh, complex, and inclusive new works. As a soprano, she has performed with Pacific Opera Victoria, Esprit Orchestra, Tapestry Opera, Opera Q, and is a member of FAWN chamber creative. She loves contributing to Canada's queer opera scene as a performer and composer, and has presented compositions at Nuit Rose, the Montreal Contemporary Music Lab, the Toronto Creative Music lab, the Atlantic Music Festival, and the Banff Centre. She participated in the Canadian League of Composers' PIVOT mentorship program and the Soundstreams Young Composer Workshop in 2021.
RACHEL GRAY is a Canadian interdisciplinary artist based in Ottawa. Navigating the world with Dyslexia has led her to explore art as a way to create customized language. Her work tries to speak into the places that language leaves blank. She works in drawing, animation, painting, puppetry, podcasting, printmaking, and comics. Her projects have been exhibited at City Hall Art Gallery (Ottawa), General Assembly (Ottawa), Blackhouse (Montreal), Tangled Arts + Disability (Toronto), and in the AIRIE Nest Gallery as part of a residency in the Everglades National Park (Florida). In 2020, Rachel completed her first graphic novel Jess, sections of which are available online.
Danaë Ménard-Bélanger Ⓒ Noémi Bélanger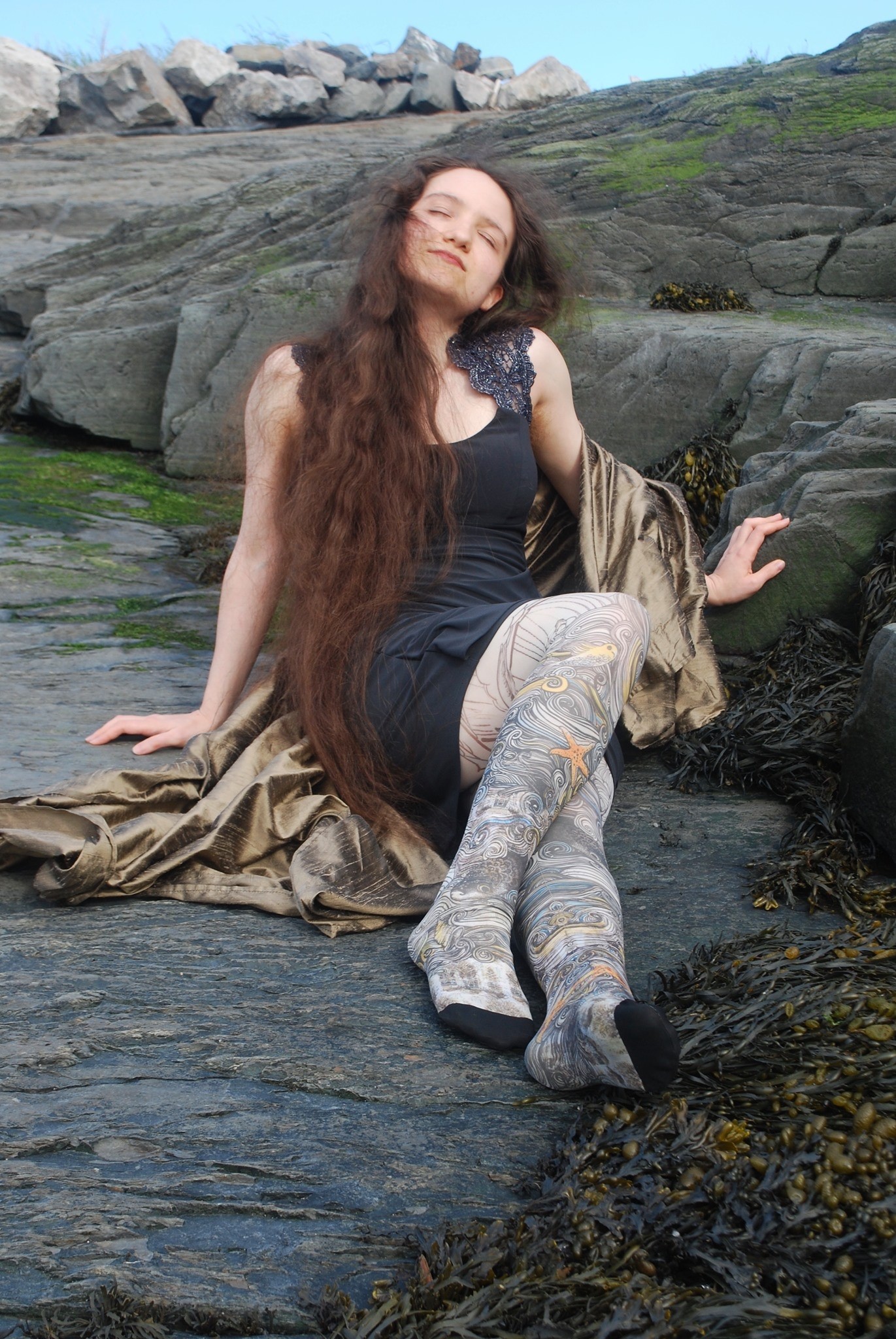 Maïa Ménard-Bélanger Ⓒ Noémi Bélanger
FRENCH LANGUAGE WORK – ENCOURAGEMENT PRIZE:
Danaë Ménard-Bélanger
, composer &
Maïa Ménard-Bélanger
, librettist (Montréal)
DANAË MÉNARD-BÉLANGER is a Quebec-based composer inspired by the symbolic world of narrative and visual arts. Her creations depict rich emotional worlds using timbre, time, and wide musical gestures. The master's degree she is currently completing explores silence, stasis, and paucity. Her early career is marked by her passion for the human voice. Her fascination with paralanguage inspires her academic research and compositions. Since 2022, she is the assistant director of the vocal ensemble Kô and will begin a PhD on lullabies at the University of Montreal in the fall of the same year.
MAÏA MÉNARD-BÉLANGER is a scenographer and scriptwriter. After finishing her studies in Set and Costume Design at the Cégep Lionel-Groulx, she now explores puppetry, illustration, and screenwriting, as well as craft costumes for both stage and television. Her work is led by a fascination for light and shadows, and she uses invisible ink, transparencies and superpositions to create artistic universes that reveal themselves gradually in layers. Through her art, she casts a tender and compassionate gaze on the strangenesses and failings of our world with the conviction that it is still worth celebrating in all its oddity.
ABOUT MÉCÉNAT MUSICA PRIX 3 FEMMES
Mécénat Musica Prix 3 Femmes is an initiative by Montreal's Musique 3 Femmes (M3F), Ensemble Vocal Arts-Québec and Mécénat Musica dedicated to developing new operas by emerging female and non-binary Canadian creators who demonstrate extraordinary promise in opera creation. The biennial award supports emerging female and non-binary composers and librettists through commission funding for new works, mentorship with industry professionals, and funding support for a musical workshop. The 2022-23 jury comprised of M3F's Kristin Hoff and Jennifer Szeto, and guest jurors Luna Pearl Woolf, composer, dramaturg, CEO of Oxingale Music, and Jaap Nico Hamburger, Mécénat Musica Composer-In-Residence.
ABOUT MUSIQUE 3 FEMMES
Founded in 2018, Musique 3 Femmes (M3F) is a non-profit ensemble fostering the next generation of Canadian female and non-binary opera creators. Led by artists Kristin Hoff and Jennifer Szeto, M3F will present a Canadian world premiere double-bill Sept 2022 in Berlin with ufaFabrik in operas by Anna Pidgorna and Laurence Jobidon and a co-production of Keiko Devaux's first full-length opera, with JUNO Award-nominated Ensemble Paramirabo in February 2023.
ABOUT ENSEMBLE VOCAL ARTS-QUÉBEC
Recipient of PRIX OPUS Musical Event of the Year 2020, Ensemble Vocal Arts-Québec is a professional choir steeped in the grand traditions of choral music in Québec, with the mission to present professional choral music in Quebec, Canada and internationally.
ABOUT MÉCÉNAT MUSICA
Mécénat Musica is a cultural program by donors for donors. Mécénat Musica program has created $81,000,000 of in perpetuity capital for Québec cultural organizations with large donations from more than 500 Mécénat Musica individuals and families.