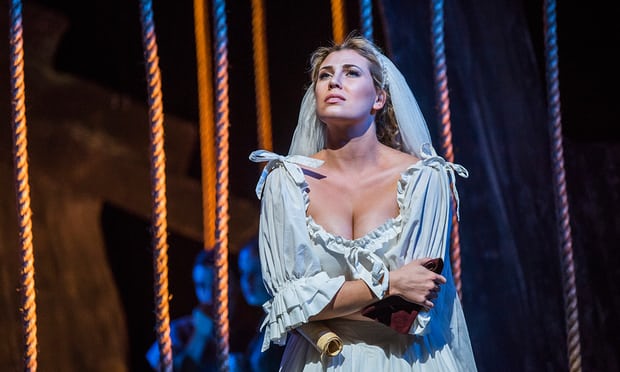 Peacock theatre; Royal Albert Hall, London
Potential opera stars seize their moment in The Vanishing Bridegroom and Don Giovanni. Plus, two miraculous hours of Bach from András Schiff
If you shone a torch round the auditorium of London's Peacock theatre in early September, venue for British Youth Opera's annual showcase, you might find a higher than average number of scribblers. Not just critics, but agents, casting directors and others, marking up their programmes in hope of spotting a winner. BYO's participants benefit from workshops and professional coaching from those at the top of the operatic profession. Then they're out there on stage, exposed, before the bright lights of judgment.
This may have its agonising aspects, but it gives a clubbable feel to BYO shows. This 30th anniversary they have paired Judith Weir's The Vanishing Bridegroom and, sung in English, Mozart's Don Giovanni. Weir's 1990 opera, three Scottish Gaelic tales rolled into a 100-minute piece, provides an obligingly large cast of 26, with a similar number in the chorus. The tiniest cameo can reveal a potential star.
Continue reading…
Source: Opera News from the UK Guardian