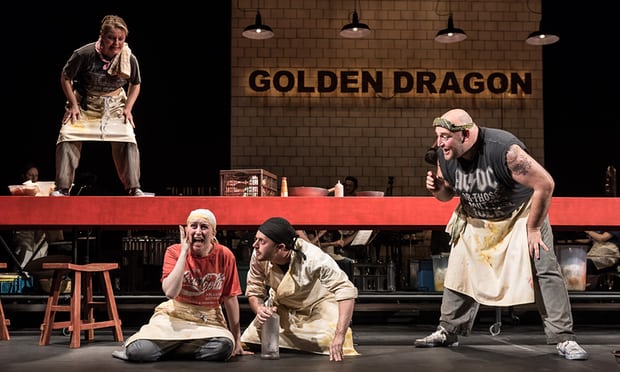 The pulling of Peter Eötvös's opera The Golden Dragon from the Hackney Empire must provoke some tough thinking
The Hackney Empire in London announced last week that it had cancelled a performance of an opera that had come under fire from members of Britain's east Asian community. The Golden Dragon, by the Hungarian composer Peter Eötvös, is set in a Chinese restaurant, and has Chinese characters. But the cast was all white. In its statement, Hackney Empire cited its commitment to reflecting the UK's diverse population on its stage.
In truth, common sense ought to have kicked in at Music Theatre Wales, which created the production, long before The Golden Dragon reached the stage. The opera's music and libretto are by white men; the staging was designed and directed by white men. Though the well-intentioned production seeks to shine a light on the immigrant experience, it seems perverse to attempt to do so without any involvement at all from the communities described. The music itself contains passages that can be understood as cultural cliches that skate dangerously towards caricature.
Continue reading…
Source: Opera News from the UK Guardian