Canadian mezzo-soprano Allyson McHardy is a well-recognized voice on many of the world's leading stages, her hallmark being her "creamy, dark" mezzo tone (Toronto Star). She's held principle roles with the Canadian Opera Company, Paris Opera, Chicago Symphony, Glyndebourne Festival, and San Francisco Opera, among many others, and garnered awards including the Prix Opus (for her performance in L'Opéra de Montréal's Dead Man Walking) and a Juno Award nomination (for Canadian Art Song Project's Summer Night). Highlights of her 2022/23 season include appearances singing Rose Volland in Opéra de Montreal in La beauté du monde, as a featured soloist in Victoria Symphony's Messiah in December, and her upcoming performance as Cleophas in Opera Atelier's The Resurrection in April 2023.
Be sure to see her performance in Opéra de Montreal's La beauté du monde, a production that chronicles the epic rescue of artwork from the Louvre during World War II. The piece features a moving score by composer Julien Bilodeau and libretto from Michael Marc Bouchard, and stars a cast of stalwart voices including French-Australian bass Damien Pass, Canadian mezzo-soprano Allyson McHardy, American baritone John Brancy, tenor Matthew Dalen, and Canadian soprano Layla Claire among others. The show runs until November 27 – more details, tickets and a full cast list is available here. 
When was your first singing lesson (and with whom)?
My first singing lesson was with Mrs Elsie Drygala when I was 9 years old. I was so nervous. Mrs. Drygala was the singing teacher in my home town of Oshawa; I studied with her for 11 years.
Who inspired you to sing?
I can't say anyone inspired me to sing. It just something I've always loved doing.
Top 3 favourite composers
Top three favourite composers are Handel, Handel and Schumann.
Favourite city that you've worked in?
Lewes, England when I was at Glyndebourne. Great shops, markets, museums, excellent playgrounds for my daughter and a quick train ride to London.
What's your favourite opera house?
Opéra Comique
Who is a singer you admire from the past?
Janet Baker
Tent or hotel?
Hotel all the way.
Coffee or tea?
Tea.
What's your favourite mind-calming practice?
Going for a long walk while listening to music from the 80's.
What's your favourite non-classical band?
Beatles.
What's the downside of being an opera artist?
Spending a lot of time away from from family and friends.
What's the best thing about being an opera artist?
Making my living singing incredible music that spans so many genres, languages and time periods.
What's the best meal you've ever had?
There was a meal I had with colleagues in Rheinsberg, Germany early in my career after an open air concert of opera arias and ensembles. There was locally made sausage, fresh baked bread and fresh pressed apple juice from the trees we were sitting amongst. To top it off during dinner a stork flew over and perched on a nearby roof while we were eating. I couldn't help but to break into a few verses of Wolf's Storchenboschaft.
What was your childhood dream job?
When I was a young child I really wanted to be a waitress. I had a waitressing job in university for a very short time; it became apparent very quickly that I needed to be successful at singing.
Are you happiest in the country or in the city?
The city.
What's your guilty pleasure?
It's a toss up … Smart food or dill pickle potato chips.
Which TV show did you binge-watch last?
Keeping up with the Kardashians??? I quickly realized I will never get that time back. #lifeontheroad
Do you sing in the shower?
Singing in the shower is great. So much humidity!
Do you enjoy cooking? If yes, what is your best dish?
I love to cook. I have a bunch of recipes I've made up over the years I call "out of my head" recipes. My signature squash soup, veggie lasagna, rapini pasta and potato salad are all in regular rotation.
The music industry is tough, and filled with rejection. How do you cope? Does it get easier?
I try not to see it as rejection. There are so many factors influencing hiring decisions you simply can't take it personally.  As my grandmother used to say "What's for you won't go by you". I don't think the career gets easier because there are (thankfully) always new challenges to work through. I do feel more at peace at this point in my career with enjoying the journey. For this I am very grateful.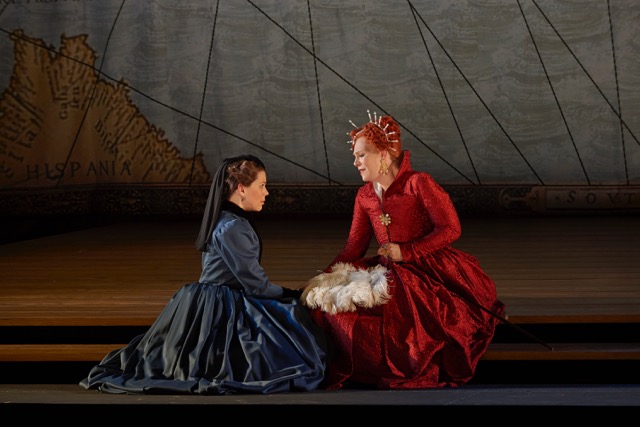 Allyson-McHardy (Sara) with Sondra Radvanovsky (Elizabeth) in the Canadian Opera Company's production of Roberto Devereux © Michael Cooper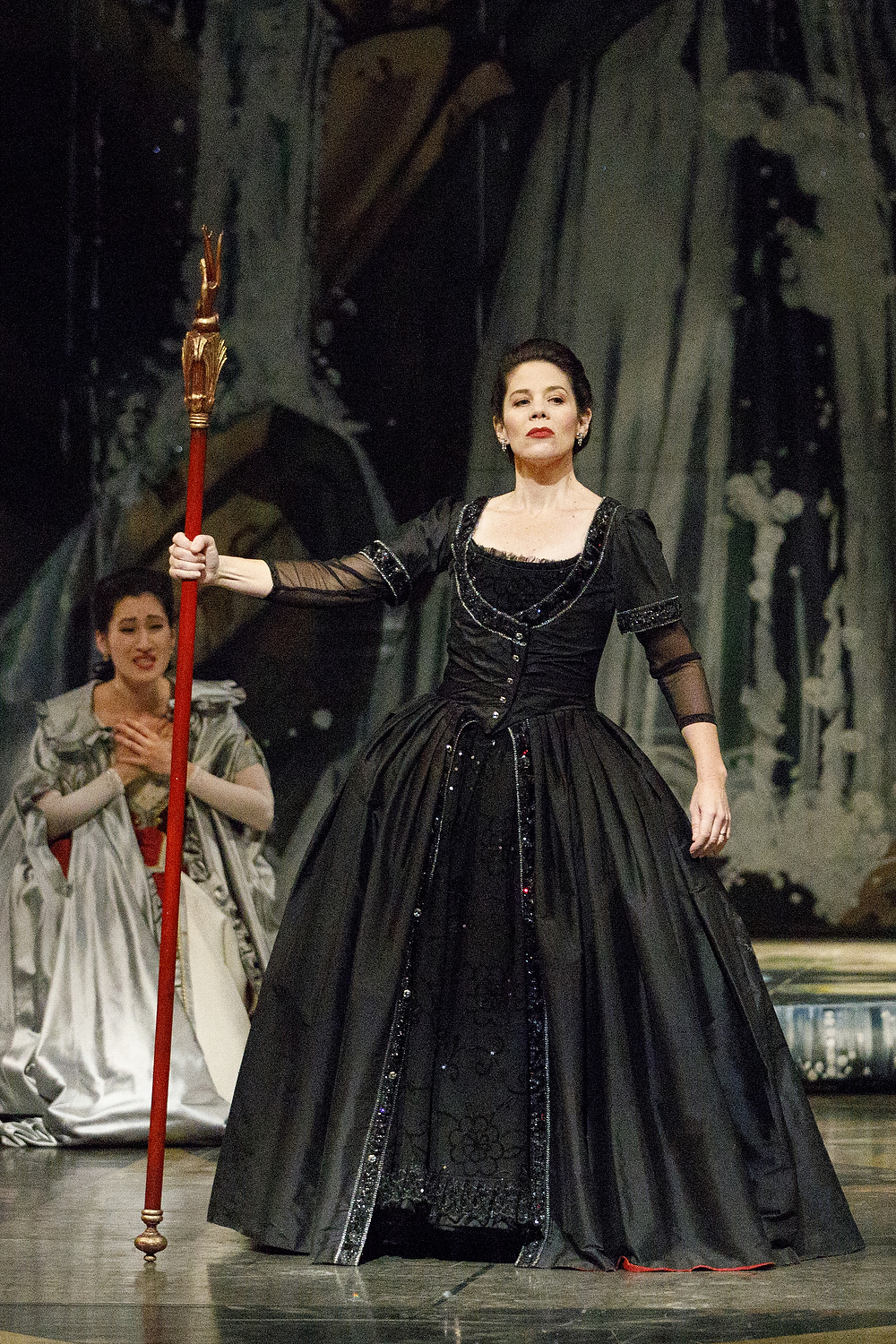 Allyson-McHardy as Juno in Opera Atelier's Charpentier © Bruce Zinger
La beauté du monde
Opéra de Montréal
Composed by Julien Bilodeau | Libretto by Michel Marc Bouchard
Nov 19-27, 2022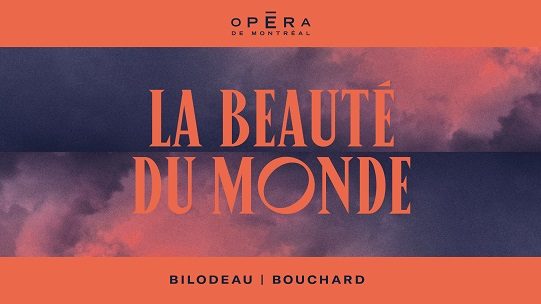 DAMIEN PASS / ALLYSON MCHARDY / MATTHEW DALEN / JOHN BRANCY / ROCCO RUPOLO / LAYLA CLAIRE / ISAIAH BELL / FRANCE BELLEMARE / ÉMILE SCHNEIDER / JEAN-MARIE ZEITOUNI
After a successful premiere of the deeply moving opera Les Feluettes in 2016, Quebec playwright Michel Marc Bouchard is back at the Opéra de Montréal with an original libretto about the epic rescue of artwork from the Louvre. This time, he teams up with composer Julien Bilodeau.
World War II is wreaking havoc while France has suffered an important defeat at the hands of the Germans. Yet the fight continues onto the art front when Hitler arrives in Paris. While Nazi officers plan to plunder the Louvre of its precious masterpieces, Jacques Jaujard and Rose Valland risk their lives to orchestrate an historic clandestine rescue.
---
Opera Canada depends on the generous contributions of its supporters to bring readers outstanding, in-depth coverage of opera in Canada and beyond.
Please consider subscribing or donating today.