Our final Artist of the Week for 2022 is Canadian pianist and vocal coach, Bryan Wagorn. He regularly performs throughout North America, Europe, and Asia as soloist, chamber musician, and recital accompanist to the world's leading singers and instrumentalists. He has appeared on major television and radio stations including Good Morning America, WQXR and CBC Radio, and has performed in recital for the George London Foundation, the Marilyn Horne Foundation and Richard Tucker Foundation. His official title is Assistant Conductor at The Metropolitan Opera, and this week he will make his stage debut in the non-singing (**but yes!** on stage piano playing) role of Boleslao Lazinski, a pianist introduced as "the nephew and successor of Chopin" in Umberto Giordano's Fedora, opening New Year's Eve at The Metropolitan Opera. The production runs until January 28, 2023 and includes a Met Live in HD Cinema broadcast on January 14, 2023 (details here).  
A participant at the Marlboro Music Festival, and music staff at the Glyndebourne Festival, Wagorn has also been engaged as Staff Coach at the Ravinia Steans Music Institute, and served on the faculty of Canada's National Arts Centre Orchestra's Summer Music Institute and Carnegie Hall's National Youth Orchestra. He has been a guest coach at the Royal Academy of Music in London, the Metropolitan Opera's Lindemann Young Artist Program and at the Glyndebourne Festival's Jerwood Young Artist Program. He made his solo recital debut at New York's Carnegie Hall in 2009, and has performed two extensive tours with Jeunesses Musicales de Canada, and performed chamber music with members of The Metropolitan Opera Orchestra, the New York Philharmonic, The Philadelphia Orchestra, and the Chicago Symphony. Wagorn is also on the advisory board of the Hildegard Behrens Foundation and the Time In Children's Arts Initiative.
Drink of choice:
water!
Heels or flats?
Flats.
Favourite city that you've worked in?
New York City.
Favourite place?
New York City.
If you weren't a pianist/conductor, you would be:
A pastry chef.
Top three favourite operas:
Le Nozze di Figaro, Falstaff, Wozzeck.
What's your favourite instrument? Why?
Oboe—it sounds like a beautiful sunrise!
What is something most people don't know about opera life?
It takes constant work and the standards we have to maintain are extremely high.
Tent or hotel?
Hotel.
Coffee or tea?
Tea.
What was the first opera you ever saw?
Le Nozze di Figaro.

What's your ancestry?
British.
What's the best thing about being an opera artist?
Meeting great people from different backgrounds.
What was your childhood dream job?
Baker!
Are you happiest in the country or in the city?
City.
Which TV show did you binge watch last?
Madam Secretary.

What is something most people don't know about you?
I trained in martial arts for many years.
What is the first thing you would do if you won the lottery?
Give it to my family and friends.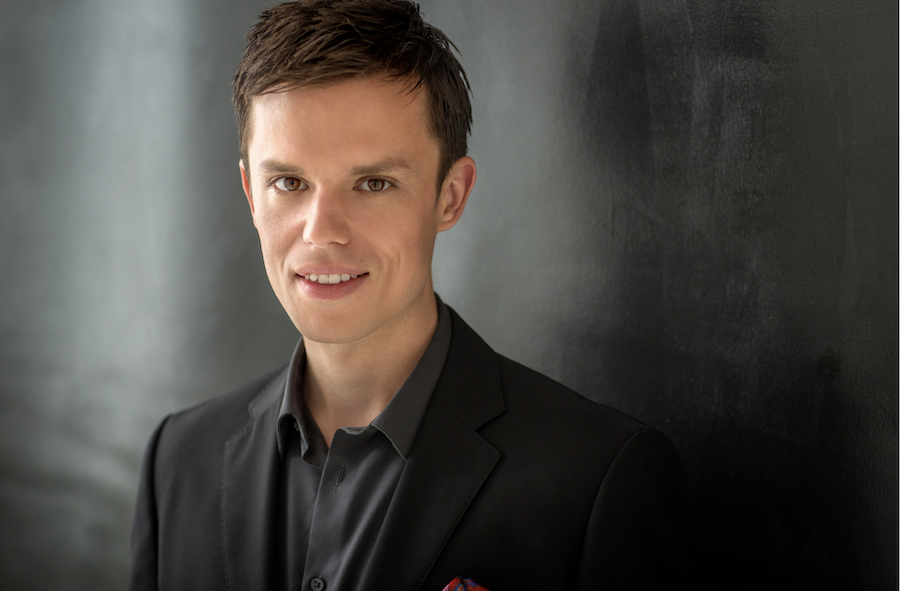 Bryan Wagorn Ⓒ Dario Acosta Photography
Umberto Giordano's Fedora
The Metropolitan Opera
Jan 31, 2022 – Jan 28, 2023
MARCO ARMILIATO / SONYA YONCHEVA / ROSA FEOLA / PIOTR BECZALA / LUCAS MEACHEM / SERGIO VITALE
Umberto Giordano's exhilarating drama returns to the Met repertory for the first time in 25 years. Packed with memorable melody, showstopping arias, and explosive confrontations, Fedora requires a cast of thrilling voices to take flight, and the Met's new production promises to deliver. Soprano Sonya Yoncheva, one of today's most riveting artists, sings the title role of the 19th-century Russian princess who falls in love with her fiancé's murderer, Count Loris, sung by star tenor Piotr Beczała. Soprano Rosa Feola is the Countess Olga, Fedora's confidante, and baritone Lucas Meachem is the diplomat De Siriex, with Met maestro Marco Armiliato conducting. Director David McVicar delivers a detailed and dramatic staging based around an ingenious fixed set that, like a Russian nesting doll, unfolds to reveal the opera's three distinctive settings—a palace in St. Petersburg, a fashionable Parisian salon, and a picturesque villa in the Swiss Alps.
---
Opera Canada depends on the generous contributions of its supporters to bring readers outstanding, in-depth coverage of opera in Canada and beyond.
Please consider subscribing or donating today.