Canadian tenor Andrew Haji is in Calgary performing the role of Macduff in Calgary Opera's new Rachel Peake-directed production of Verdi's Macbeth which opened April 22 and has two performances left on April 26 and 28 (tickets here). The production also stars Italian baritone Giuseppe Altomare (Macbeth), South Korean soprano Vittoria Yeo (Lady Macbeth), and Canadian operatic bass Robert Pomakov (Banquo).
Recent highlights for Haji include his debut at the Edinburgh International Festival as Jonathan in Handel's Saul, Beethoven's Ninth with the Milwaukee Symphony, and a program of Bach Cantatas with both l'Orchestre Symphonique de Montréal and Boston's Handel + Haydn Society. This spring, he debuts at the National Kaohsiung Center for the Arts in Taiwan with the Kaohsiung Symphony Orchestra as Nemorino in Donizetti's L'elisir d'amore on June 3 and 4, and returns to the National Arts Centre in Ottawa for Mozart's Don Giovanni singing Don Ottavio from June 15-17.
Haji is an alumnus of the Canadian Opera Company's Ensemble Studio, and a winner of the Grand Prix at the 50th International Vocal Competition in 's-Hertogenbosch, Netherlands, and the Montreal International Music Competition's Oratorio Prize.
When was your first singing lesson and with whom?
My career as a singer began at the age of 8 when I joined the Amabile Boys Choir in my home town of London, Ontario. Every rehearsal was like a singing lesson, and my time in choirs helped shape the singer I am today. My first "real" voice lesson was near the end of 2006 with Darryl Edwards, who would later become my voice teacher for the 6 years I attended the University of Toronto.
What inspired you to sing?
I have to admit, I didn't become a fan of opera until much later in life. Growing up, I was inspired by my music teachers, both in school and in the community choirs I sang with, who saw something special in me and encouraged me to develop my talent. I was also a fan of Josh Groban, and appreciated the warmth of his singing and the way he was able to communicate emotion so effectively with his voice.
Favourite place?
My absolute favourite place is curled up in bed with my wife and son watching TV. I've always loved to travel, but now that I have a family, it's becoming increasingly difficult to say goodbye and go off on long performing contracts.
If you weren't a singer, you'd be…
People who know me know that I live a double life: I'm a singer, but I'm also a tech enthusiast who provides tech support for a small but growing clientele. If I had never started singing, I would definitely be doing the tech "thing" on a full-time basis.
Drink of choice?
I'm not much of a drinker. I don't drink beer or wine, but do enjoy a sweet cocktail on occasion. My favourite drink is the frozen peach Bellini from Milestones.
 

 

View this post on Instagram

 
What's something most people don't know about opera life?
You often think of opera singers as glamorous and larger-than-life, but being an opera singer can often be very lonely. If it weren't for all the incredible technology we have today helping us stay connected, it would be tough to do this job.
What's your ancestry?
My dad is Indian and my mom is mostly European. So I'm a bit of an interesting mix. My parents met in London (Ontario) and that's where I was born and raised.
Who is a singer you admired from the past?
As clichéd as this answer may be, one of my all-time favourites would have to be Luciano Pavarotti. He could do no wrong, and listening to his recordings is always thrilling. I only wish I could have heard him live.
Coffee or tea?
Generally, neither, but from time to time I do enjoy a cup of joe with heaps of cream and sugar mixed in. I can't stand the taste of black coffee.
Are you a cat person or a dog person?
I grew up with a dog—a Dachshund/Yorkshire Terrier mix named Tinker. If I was going to get another pet, it would definitely be a dog.
What's your favourite movie?
I've always loved Gladiator, directed by Ridley Scott. However, in recent years I've started to gravitate (no pun intended) towards Interstellar (Christopher Nolan). The storytelling is incredible and I rewatch it often.
What was your childhood dream job?
When I was in elementary school we had a "Career Day", and on that day we were asked what we wanted to do when we grew up. Interestingly–and I have proof of this in the form of a photo a friend of mine posted on social media–I wrote that I wanted to be a "computer technician or singer". I guess that ended up coming true.
What's the best meal you've ever had?
The best meal I've ever had was a tasting menu at a restaurant called Chasse-Galerie in Montreal. Sadly it appears the restaurant has closed, but it remains in my heart both for the amazing food and because it was the night before my wife and I got engaged.
Do you believe in ghosts? Are you superstitious?
Not in the least. I'm what you would call a secular humanist, and don't believe in the supernatural or superstition whatsoever.
Do you sing in the shower?
Absolutely! There's no better place to sing. The acoustics can't be beat.
Favourite social media platform?
I'm a product of my generation—I'm mainly on Facebook. I realize most people have moved onto other platforms but Facebook is where I'm connected to the most people and where I see posts that are most relevant to me.
Which TV show did you binge-watch last?
My wife and I are big TV watchers. We're currently watching Succession, Extrapolations, Young Sheldon, and the various Star Trek and Star Wars TV series presently airing. But the last series I binge-watched must have been Rick and Morty.
What is the ultimate goal of opera?
As far as I'm concerned, the most important aspect of opera is storytelling. The voice, acting, and all that other stuff are tools that we use to tell a story. It's always enjoyable to sit down and listen to a beautiful voice, but it's when that voice is used to tell a moving or heartbreaking or funny story that you truly have "opera".
How do you cope with rejection? Does it get easier?
I've been lucky in my career to have been given some incredible opportunities to perform, but I've definitely had my fair share of rejections and less-than-stellar reviews. It never gets easier. You have to keep reminding yourself that what we do is art, and art is subjective. You can't please everyone all the time, and a bad review or a rejection after an audition isn't an indictment of who you are as a person.
What is the best advice you have ever been given?
"Do your homework." I will be the first to admit that I was often lazy in my younger years. I came to learn, both from past successes and challenges, that it's far easier–and way less stressful–to do your homework ahead of time and arrive prepared than it is to fake your way through the process and learn as you go.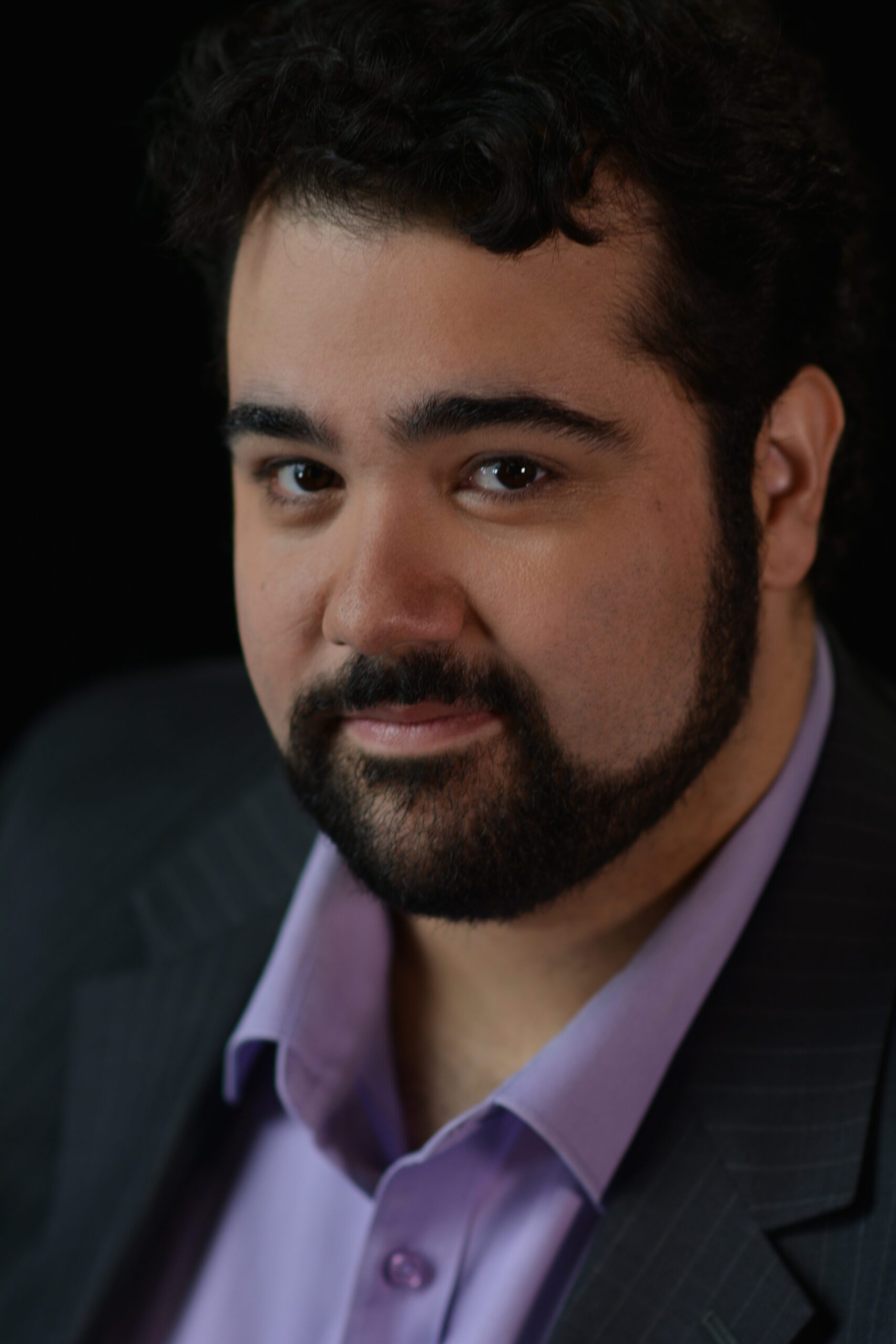 Andrew Haji © Veronica Roux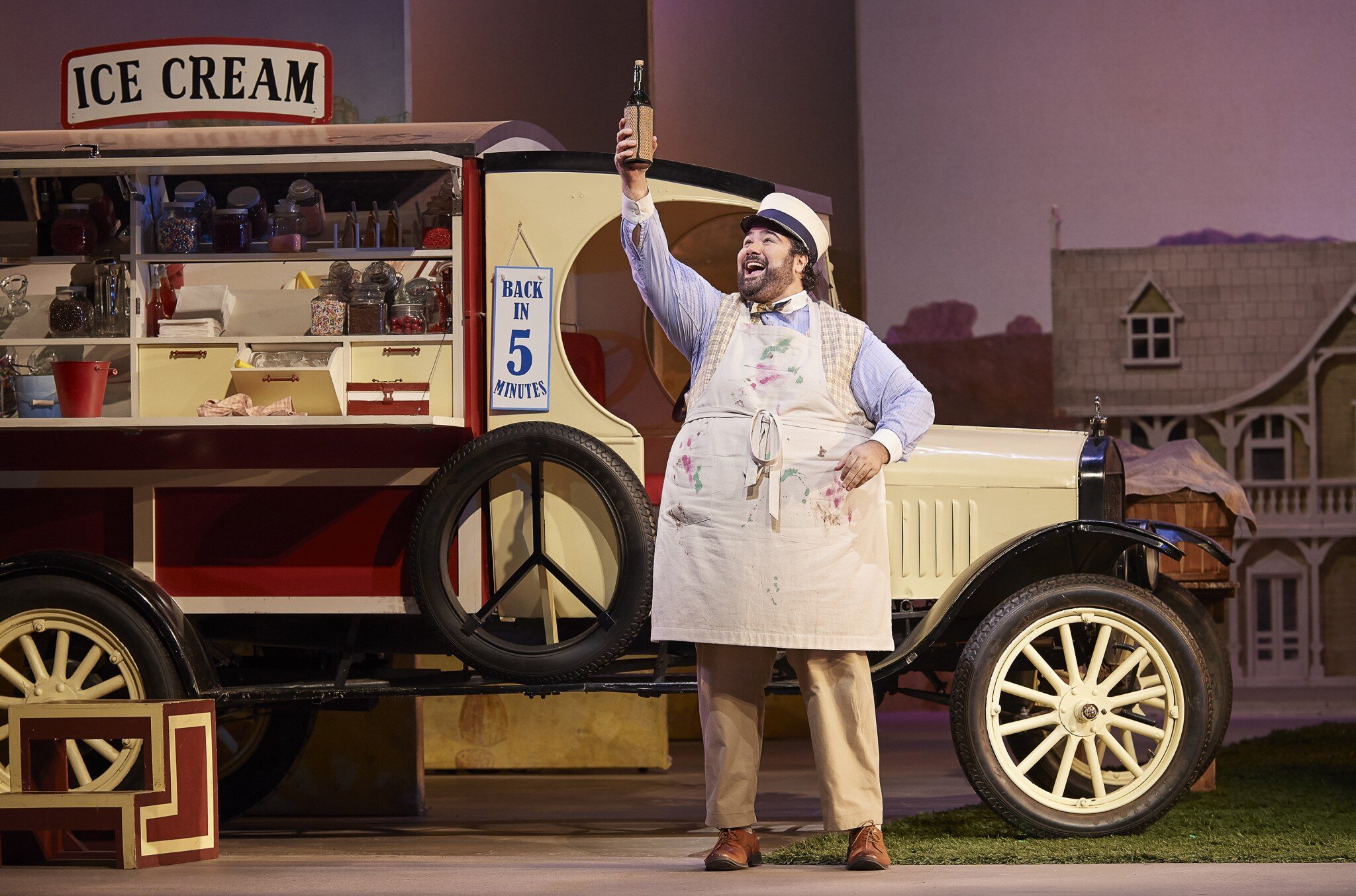 Andrew Haji as Nemorino in the Canadian Opera Company's The Elixir of Love, 2017 © Michael Cooper
Verdi's Macbeth
Calgary Opera
April 22, 26 & 28, 2023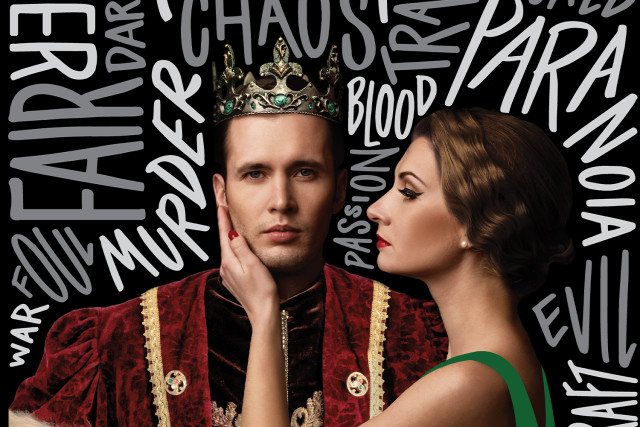 GIUSEPPE ALTOMARE / VITTORIA YEA / ANDREW HAJI / ROBERT POMAKOV
Verdi's haunting interpretation of Shakespeare's classical tale Macbeth is performed at Calgary Opera for the first time in the company's 50-year history. Macbeth is filled with massive choruses as well as vivid ensemble pieces, and the score bristles with fiendish energy.
This new production, directed by Rachel Peake, will feature projections and technological enhancements to bring the supernatural elements of medieval Scotland to life.
---
Opera Canada depends on the generous contributions of its supporters to bring readers outstanding, in-depth coverage of opera in Canada and beyond.
Please consider subscribing or donating today.