For Canadian soprano Layla Claire, the 2022/23 season is one of role creations. Having just closed the world premiere run of Bilodeau/Bouchard's La Beauté du Monde yesterday as Jeanne Boitel at Opéra de Montréal, Layla will get to create another major role in Italian composer Salvatore Sciarrino's Venere e Adone singing the title role of Venere at Hamburg Staatsoper in the spring. While primarily recognized as a Mozart and Handel soprano early in her career, Claire has since developed in the direction of lyric-dramatic soprano. Since graduating from The Metropolitan Opera's Lindemann Young Artist Development Program, she has appeared in many of the world's greatest opera houses, festivals and symphonies, including the The Metropolitan Opera, Glyndebourne, Salzburg Festspiele, Boston Symphony, New York Philharmonic.
When was your first singing lesson (and with whom)?
My first singing lesson was with my elementary school choir teacher, Sheila Carter at age 13.
Drink of choice?
Earl grey tea with oat milk.
If you weren't a singer, you'd be:
A pop music writer/producer.
Top 3 favourite composers
Richard Strauss, Benjamin Britten, W.A. Mozart
Which opera role do you want to be singing right now?
The Marschallin (from Der Rosenkavalier)
Which opera role do you want to be singing in 10 years?
Electra.
Who is a singer you admire that is currently working?
Elīna Garanča
What's the strangest/funniest thing that has happened to you on stage?
I got hit in the head with a chandelier in Philadelphia. Fortunately the enormous 18th century wig I was wearing softened the blow.
What's something most people don't know about opera life?
That the cast often leave sweet little "toi toi toi" gifts and cards in each other's dressing rooms on opening.
What was the first opera you ever saw?
The first I saw was the first I was ever in! I sang Giannetta in Elisir d'amore when I was 17 years old. (I sang it again ten years later at The Met.)
Are there more musicians in your family? If yes, who and what do they play/sing?
My family loves party music and it's always playing very loudly. My Dad and brother are pretty good rock and jazz drummers.
Where's your favourite coffee shop?
At the moment, I'm sitting in Éclair in Mile End, Montreal. The coffee is pretty great.
What's the luckiest thing that has ever happened to you?
Meeting my husband, John Chest.
What's the downside of being an opera artist?
A cold can be nerve-wracking.
What's the best thing about being an opera artist?
Reaching people.
What book are you reading at the moment?
We Want What We Want by Alice Ohlin
Which TV show did you binge-watch last?
The Crown. Duh.
Do you believe in ghosts?
I believe in something.
What's a big investment for an opera artist, but totally worth it?
Children. JK. A travel humidifier.
Do you have a funny joke for us?
My 4 year old daughter's current favourite: Knock, Knock. Who's there? Europe. Europe Who? No, you're a Poo!
And, my 5 year old's favourite: What does the ocean do when she sees her friend? Waves.
When did you know you wanted to be an opera singer?
I knew I wanted to be a singer as a teen, but it took awhile to commit to opera. I could have easily been a singer-songwriter. I still miss creating music.
What is the best advice you have ever been given?
The Four Toltec Agreements: Be impeccable with your word, Do not make assumptions, Do not take anything personally, and Always do your best.
What is something most people don't know about you?
I haven't eaten meat in 27 years.
Do you approach singing and/or upcoming projects differently today than you did at the beginning of your career?
Yes. I didn't know anything about the brain when I was a young singer. Now I get it organized first and put anxiety in the backseat instead of letting it drive the car. I used to waste a tremendous amount of energy judging myself. I'm very happy to see mental training is becoming a normal part of music performance training.
What's the biggest risk you've taken for a production?
I sang a premiere of Alcina with food-poisoning and had buckets strategically hidden around the set and in each wing.
The music industry is tough, and filled with rejection. How do you cope? Does it get easier?
It is tough. I've had huge highs and lows, having had success before I was ready. But I appreciate every lesson I've learned along the way because it's made me stronger and better. I'm only now growing into the repertoire my voice was made for, and it's getting really fun. I know what I'm good at now and I don't need outward approval to validate it.
Were there any directors in the past that have really inspired you?
I loved being around Robert Carsen's childlike delight.
What is the ultimate goal of opera?
Singing opera is the biggest, most extreme emotional and expressive use of man-made sound. It is declaring what the human experience is, and sending it to the heavens and out toward our fellow humans.
Do you believe in fate?
I don't know. I have faith. Sometimes in my life I see things unfold in a way that seems uncannily destined to be. But then I can't reconcile that with the idea that others' suffering in the world is predestined.
Which of your roles has had the greatest impact on your perspective?
The Governess in the Turn of the Screw. It's a wild ride between reality and insanity.
What is happiness for you?
Snuggles with my "three blondies", my husband and two daughters.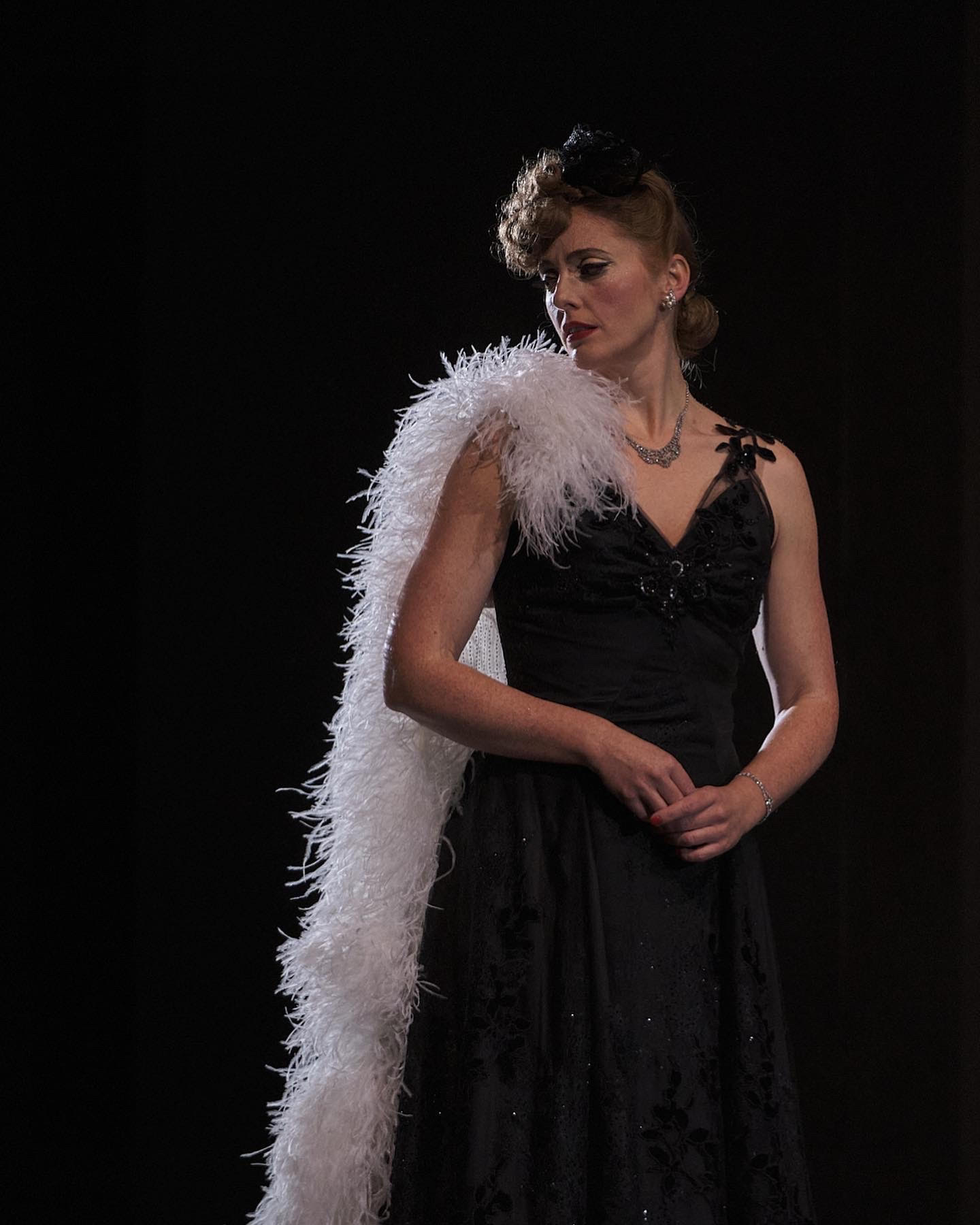 Layla Claire (Jeanne Boitel) in l'Opéra de Montréal's production of La beauté du monde © Vivien Gaumand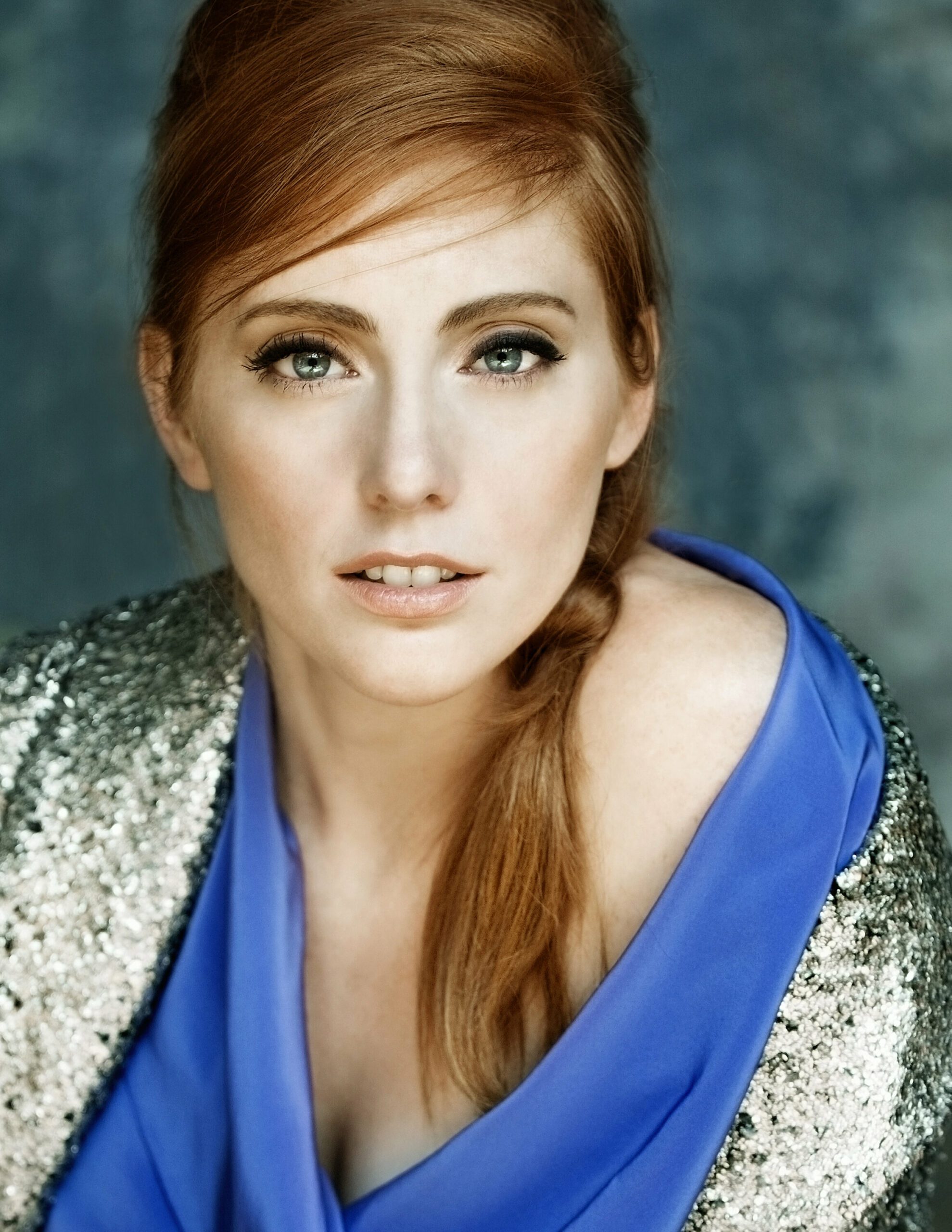 Layla Claire © Lisa Maria Mazzucco
La beauté du monde
Opéra de Montréal
Composed by Julien Bilodeau | Libretto by Michel Marc Bouchard
Nov 19-27, 2022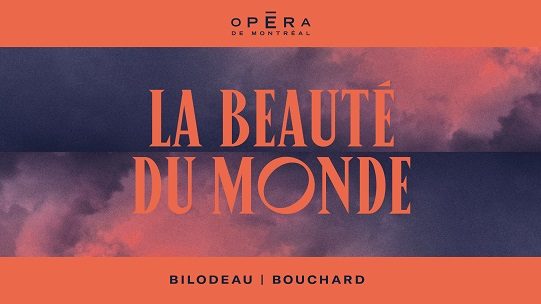 DAMIEN PASS / ALLYSON MCHARDY / MATTHEW DALEN / JOHN BRANCY / ROCCO RUPOLO / LAYLA CLAIRE / ISAIAH BELL / FRANCE BELLEMARE / ÉMILE SCHNEIDER / JEAN-MARIE ZEITOUNI
After a successful premiere of the deeply moving opera Les Feluettes in 2016, Quebec playwright Michel Marc Bouchard is back at the Opéra de Montréal with an original libretto about the epic rescue of artwork from the Louvre. This time, he teams up with composer Julien Bilodeau.
World War II is wreaking havoc while France has suffered an important defeat at the hands of the Germans. Yet the fight continues onto the art front when Hitler arrives in Paris. While Nazi officers plan to plunder the Louvre of its precious masterpieces, Jacques Jaujard and Rose Valland risk their lives to orchestrate an historic clandestine rescue.
---
Opera Canada depends on the generous contributions of its supporters to bring readers outstanding, in-depth coverage of opera in Canada and beyond.
Please consider subscribing or donating today.