Since graduating from McGill University and the University of Toronto, Montreal-born soprano Claire de Sévigné has performed regularly on many of North America and Europe's stages (including the Canadian Opera Company, Opernhaus Zürich, Salzburg Festival, and Toronto Symphony Orchestra). In the 2019-20 season, she was a member of the core ensemble of the Grand Théâtre de Genève where she sang the roles of Phani in Les Indes Galantes, Blonde in Die Entführung aus dem Serail, and Sacerdotessa in Aida. Her discography includes Naxos Record's "Vivaldi: Sacred Music, Vol. 4" with the Aradia Ensemble, which was Juno-nominated for Classical Album of the Year in 2016. 
This week de Sévigné opens Pacific Opera Victoria's lavish production of Braunfels's The Birds singing the role of Nachtigall (Nightingale) running from Feb 22 to 28. Other season highlights include a benefit concert in Quebec for Festival de la Voix with Canadian mezzo-soprano Danielle MacMillan and pianist Stéphane Mayer on March 19, and a recital featuring selections by Strauss and Bellini for Waterside Summer Festival with Canadian soprano Aviva Fortunata and pianist Jenna Douglas on August 16.
Tickets are now on sale for The Birds, starting from $29.
Drink of choice?
Sparkling water
Favourite place?
Crow Lake and Lac à la Truite with my family.
If you weren't a singer, you'd be…
I've always thought that I'd enjoy working in hospitality.
Top 3 favourite composers?
Mozart, Strauss and Chopin. 
Which opera role do you want to be singing in 10 years?
One written specifically for me.
Who is a singer you admire that is currently working?
Lisette Oropesa
Who is a singer you admired from the past?
Arleen Auger
What's your favourite thing about singing with an orchestra?
The collaboration, vocal, and emotional support.
What was the first opera you ever saw?
Norma. I was very bored…I was too young to appreciate it. I saw La bohème a few weeks later, which went much better!
Are there more musicians in your family? If yes, who and what do they play/sing?
My grandfather was a concert pianist and my father is an amateur singer, who is now learning the cello—he's quite good! My brother isn't a musician per se but he can be seen every weekend at Toronto's infamous Sneaky Dees hosting shows in every genre you could think of in the biz! He's the "real" music fanatic of us all—his knowledge of music is incredible!
What's your favourite movie?
That I've seen most recently: "I'm Thinking of Ending Things"
What's your favourite non-classical band?
Tori Amos and Kurt Elling.
Where did you go to school?
McGill University and University of Toronto.
Where's your favourite coffee shop?
My besties' kitchen in T.O. (no shop needed)—she makes a pro cappuccino and the conversation is always excellent!
What's the luckiest thing that has ever happened to you?
To have been born in Canada with the parents that I have.
What's the downside of being an opera artist?
The commuting, uprooting and being away from my family.
What's the best thing about being an opera artist?
Studying the repertoire and getting to meet such incredible people.
What's the best meal you've ever had?
My mother's mac and cheese.
What was your childhood dream job?
Singer.
What book are you reading at the moment?
"Before the Coffee Gets Cold" by Toshikazu Kawaguchi
Do you sing in the shower?
No… but I LISTEN to music in the shower!
Do you enjoy cooking? If yes, what is your best dish?
YES! Pasta bolognese and fish. If I'm not singing, I'm usually cooking.
What is the best advice you have ever been given?
Not to take advice from people who aren't where you want to be in life…
What is something most people don't know about you?
That I'm dyslexic.
Do you think singers and performers have a more powerful inner life?
In my experience, yes. Most artists have and NEED a very strong inner life in order to create art and perform.
Does singing help keep you young?
Yes. It allows me to play.
What does it mean to be brave with music?
To be brave with music is to breathe when you want to breathe and to use your sound to serve the story, not the ego.
How long do you spend preparing to get into a character?
It depends on the role, but on average I like to take at least 3-6 months to slowly and steadily get a new role into my voice and brain.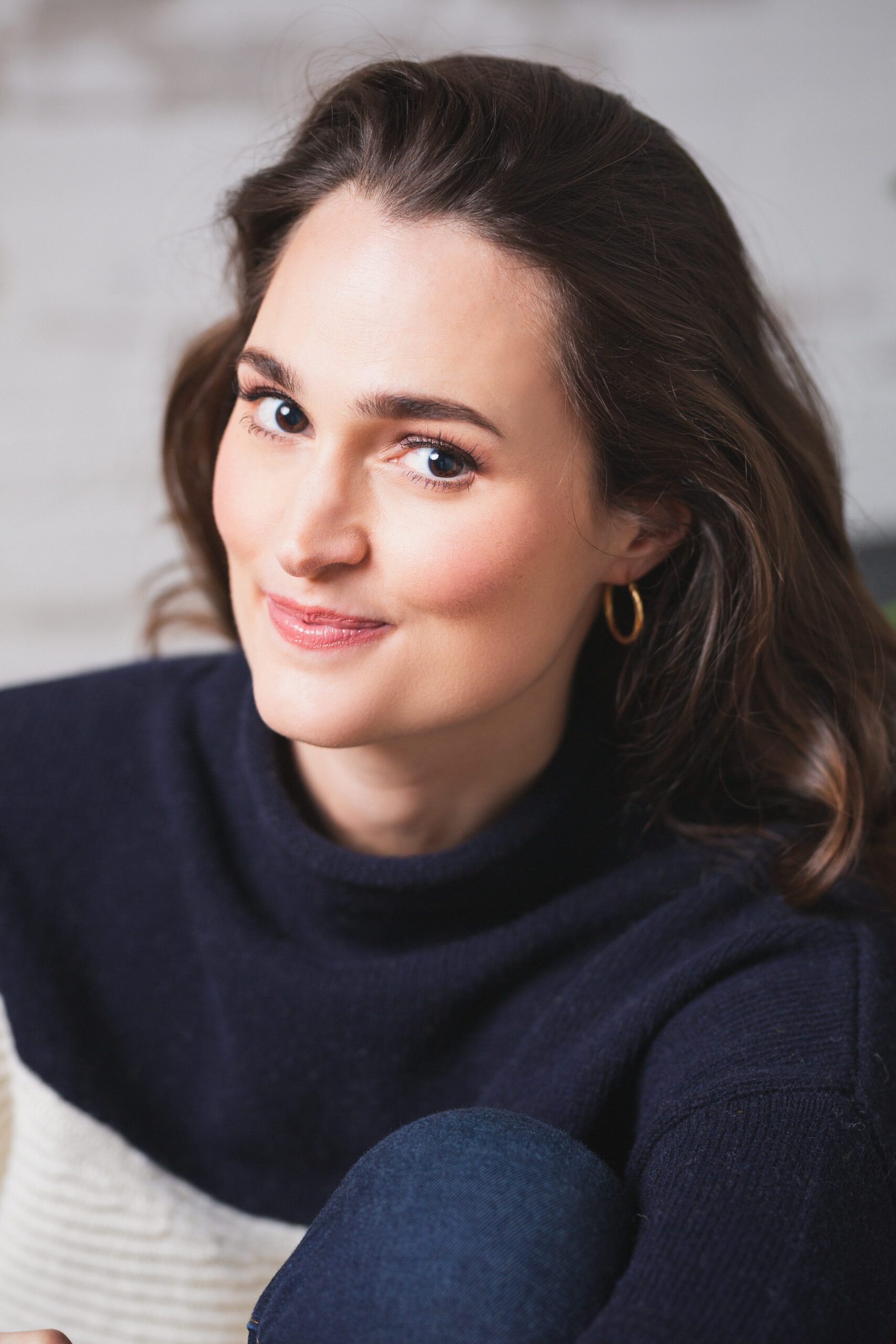 Claire de Sévigné © Daniel Denino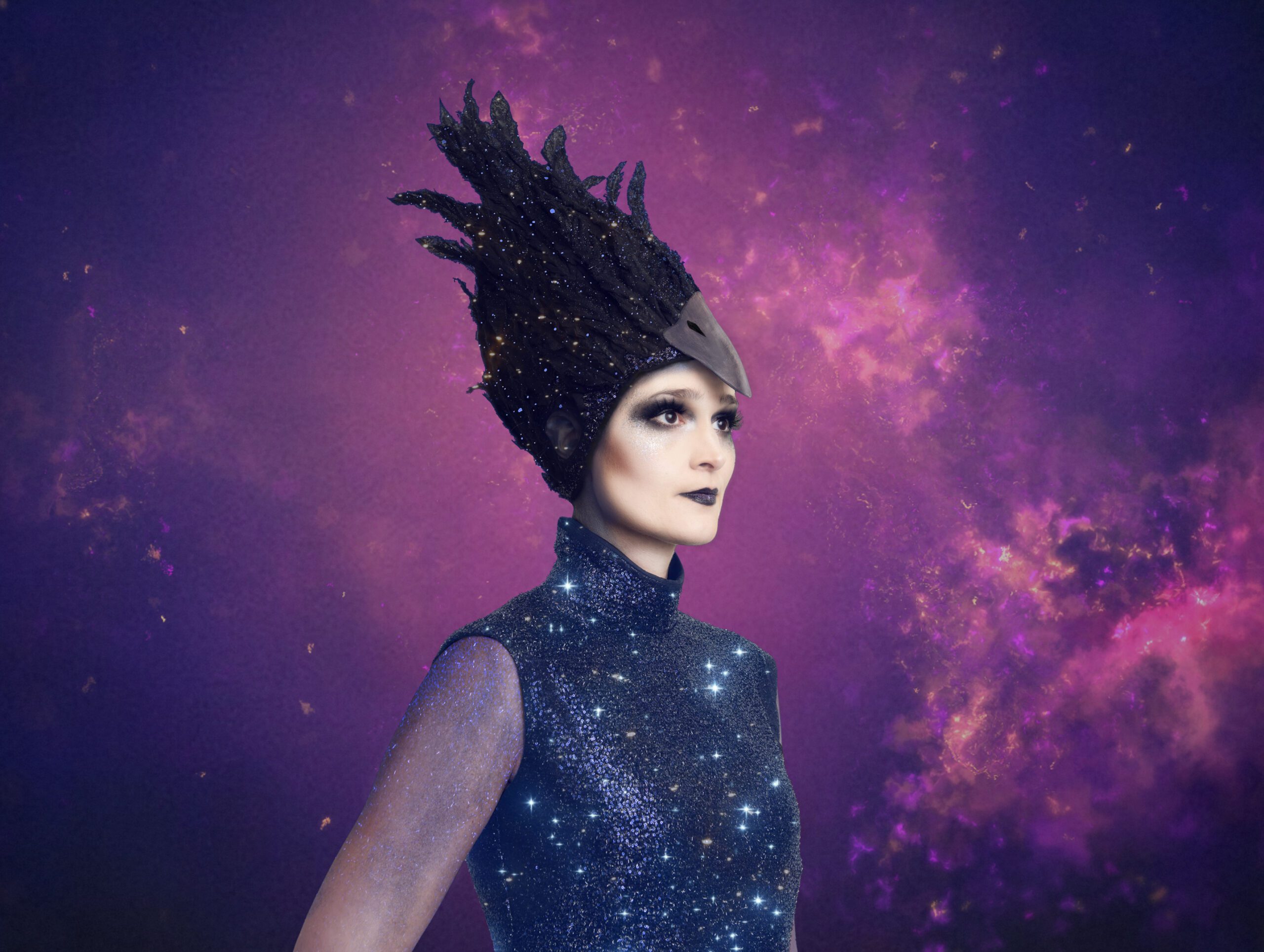 Claire de Sévigné as Nachtigall in Pacific Opera Victoria's The Birds © Emily Cooper
Braunfels's The Birds
Pacific Opera Victoria
Feb 22 – Feb 28, 2023
CLAIRE DE SÉVIGNÉ / ADRIAN KRAMER / PETER BARRETT / KYLE ALBERTSON / JUSTIN WELSH / JACQUELINE WOODLEY / REBECCA CUDDY / NATHAN KEOUGHAN
When two disillusioned humans journey into the realm of Thrushes, Wrens, and Ravens, their ill-advised counsel leads to a thunderous reckoning with the gods. Good Hope and Loyal Friend don't set out to destroy the utopian world of the birds – they simply want to rule it. In this tale of suspicion and persuasion, danger, and desire, when warnings of wise Eagles and fearsome titans are ignored, the wrath of Zeus himself rains down on the Citadel of the birds.
With sumptuous melodies that dance through the air evoking the scent of flowers, and radiant arias fitting a Nightingale, this lavish comedic opera begs you to ask yourself – what do you long for?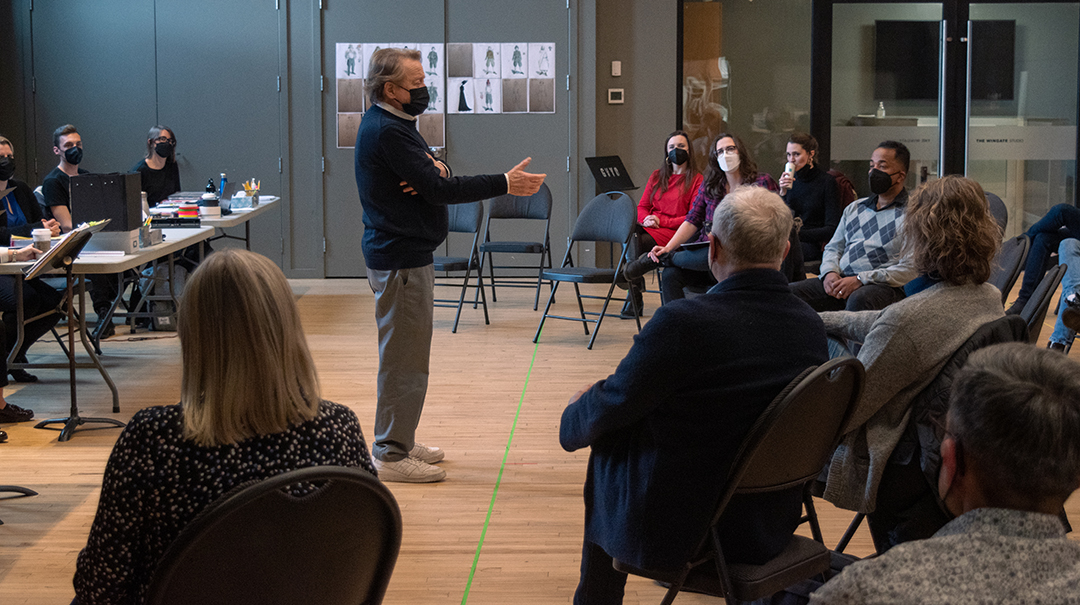 The cast and creative team rehearsing for Pacific Opera Victoria's The Birds © Pacific Opera Victoria
---
Opera Canada depends on the generous contributions of its supporters to bring readers outstanding, in-depth coverage of opera in Canada and beyond.
Please consider subscribing or donating today.