Maestro Steuart Bedford, OBE – (July 31, 1939 – February 15, 2021) 
The passing of British conductor, pianist and composer Steuart Bedford on February 15th represents an immense loss to the musical world. To a significant degree his name will forever be linked to that of his mentor and associate Benjamin Britten. The English Opera Group was founded by Britten and his life-long partner tenor Peter Pears in 1947, and in 1966 Bedford was invited to join the company as repetiteur and assistant conductor.
His international conducting debut, in fact, occurred in Canada, conducting Britten's realisation of John Gay's The Beggar's Opera — as part of EOG's presentation of six works at the Montreal World's Fair, Expo '67.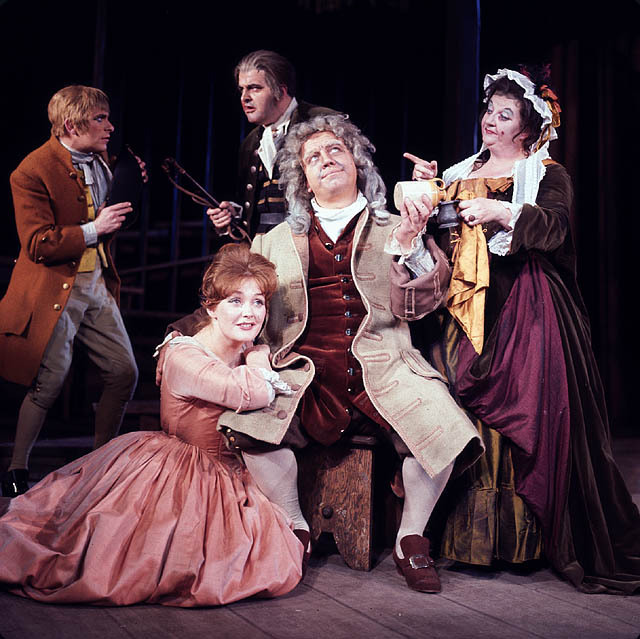 Steuart maintained a vital role in the English Opera Group and served as Co-Artistic Director of the organization's Aldeburgh Festival from 1974 – 1998. When Britten's health started to fail in the mid 1970s, Steuart conducted the world premiere of Britten's last opera Death in Venice in 1973, as well as Phaedra – A Cantata for Mezzo Soprano, written for Dame Janet Baker in 1976 (and the subsequent recordings of both works). He also conducted the first staged production of Britten's Owen Wingrave in 1973.
Steuart Bedford's very significant impact upon young artists in Canada began in 1983, when his colleague, esteemed stage director, and fellow EOG member Colin Graham was invited to head the summer Opera Program at the Banff Centre. During Graham's tenure in Banff, he invited Steuart to conduct Stephen Oliver's Sasha in 1983, Britten's Midsummer Night's Dream (1984), Verdi's Falstaff (1985), and Britten's Albert Herring in 1988. The list of Canadian artists influenced by this program and its distinguished leaders — singers, repetiteurs, stage directors, conductors, designers and production personnel — is extensive, many enjoying thriving careers in major opera houses and concert halls throughout the world.
Steuart also brought his considerable talents to a number of Canadian regional opera companies. Conducting Don Giovanni twice with Vancouver Opera – once in 2000 and again in 2014, Il barbiere di Siviglia with Edmonton Opera in 1992, The Magic Flute (1989), Falstaff (1991), Così fan tutte (1994), and Il barbiere di Siviglia (1998) for Calgary Opera, and Hansel und Gretel (1993) and Death in Venice (2010) at the Canadian Opera Company.  
Maestro Bedford had an extensive operatic and orchestral repertoire and appeared with many of the greatest opera companies and orchestras in the world during his 53-year career. Sadly in 2015 he was diagnosed with Parkinson's Disease. That same year he conducted a lauded production of Death in Venice at Garsington Opera – he had conducted the work's world premiere 42 years earlier. His final conducting engagement was Albert Herring at Grange Opera in 2017 – the work that began his conducting career in 1964. 
He passed away peacefully at his home last Monday (February 15, 2021).
---
A personal note:
Steuart Bedford was a brilliant, generous and inspirational man. His passion for music and theatre was a part of him "for as long as I can remember," he would say. I was fortunate enough to call him colleague, mentor and friend for 37 years — first meeting him in Banff in 1983 — and over the years, collaborating on seven productions together, both in Calgary and at Arizona Opera. I was also fortunate enough to enjoy many of his performances with other companies all over the world.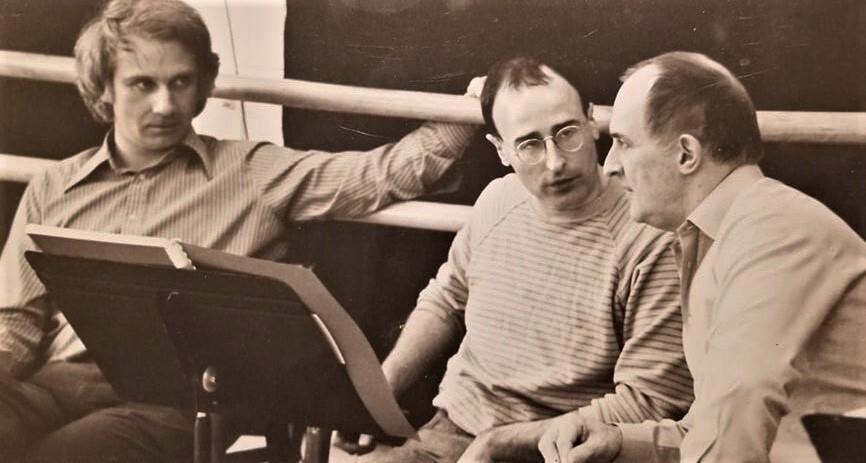 Outwardly, Steuart appeared a very private and quiet man — but he possessed a wonderful sense of humour, loved conversation, story-telling, reading, rummaging through used bookstores everywhere he went, gardening and of course … his music.
But most of all, my family and I were allowed into Steuart's life as a friend. We shared many wonderful times together over the years — talking, laughing, sharing just a little bit of each other's lives. I will miss that the most. Rest in Peace, dear Maestro.