Alberta-based multi-instrumentalist Lizzy Hoyt is a powerhouse. After graduating from Manitoba Opera's 2020 Emerging Artist Program, the mezzo-soprano has continued to make waves on leading stages and earn accolades, including the Queen's Diamond Jubilee Medal by the Governor General of Canada for her outstanding contribution to commemorating Canadian veterans and history through music. This month, audiences can look forward to her upcoming performance in Manitoba Opera's La Cenerentola — a mid-century modern-inspired adaption of Rossini's classic running from November 12-18. Hoyt stars in the title role alongside acclaimed Canadians John Tessier (Don Ramiro), Peter McGillivray (Don Magnifico), Kirk Eichelberger (Alidoro), and Andrea Lett (Clorinda) among others. Outside of her work in opera, Hoyt is also an accomplished performer on guitar, mandolin, fiddle and harp and at home in both the celtic and folk traditions. Her fifth traditional folk album, The Parting Glass, released in 2022 has already received a 2023 Canadian Folk Music Award nomination for Traditional Singer of the Year.
Top 3 Composers
That's tough! But in a pinch, I might choose Bach, Handel, and Rossini.
What opera role do you want to sing now?
Rossini's Cenerentola. It is such a comfortable fit vocally, it has always been on my 'dream role' list, and Rossini continually delights me with how he characterizes people through music! Naturally, I'm over the moon that I get to sing it twice this year!
What opera role do you want to sing in 10 years?
Berlioz's Didon from Les Troyens.
A singer I admire who is currently working:
Véronique Gens
Singer I admire from past:
Janet Baker for her deep commitment to a character and their dramatic arch. To me, her singing and acting never felt 'representational'.
Which role do you wish you could sing but is not your voice type?
Queen of the Night! My parents had Ingmar Bergman's The Magic Flute film which I used to watch on repeat as a little kid. My three-year old self absolutely loved the Queen of the Night arias – and I still do!
Are there more musicians in your family? What do they play?
My father is a conductor and a retired principle French horn player, and my mother is a retired University piano professor. Both are still active in the Edmonton music scene. My sister is also an excellent pianist (and visual artist!) based in Paris.
Favourite mind-calming practices:
My singing practice has become an important part of my mind-calming practice. If I go a couple of days without a good session, I really notice! I also run and meditate.
Favourite non-classical band.
There are so many! I have worked for the past 20 years as a Celtic-folk musician before transitioning to classical music so I have a long list of favourite bands/artists in this area. Some highlights: Lúnasa, Flook, Martin Hayes & Dennis Cahill, Natalie MacMaster, Liz Carroll & John Doyle, Tony Rice, David Francey, Allison Krauss & Union Station, Dolly Parton.… I could go on. There are so many wonderful artists out there!
2022 Rubies Awards Gala
Monday, November 7, 2022 6PM
An Evening Celebrating Canadian Opera Artists
FOUR SEASONS CENTRE FOR THE PERFORMING ARTS
TICKETS & INFORMATION
Luckiest thing that has ever happened to you:
To be born where I was, in the year I was, to the parents I was.
Current book:
Sir John Eliot Gardiner's book on Bach "Music in the Castle of Heaven"
Guilty pleasure:
Butter – but I don't actually feel guilty about it! It's just a pleasure! Oh, and mincemeat at Christmas time.
Do you sing in the shower?
All the time!
When did you know you wanted to be an opera singer?
I'm afraid it was a slow burn and a painful peeling off of layers like an onion! I loved singing as a child and sang in a children's choir for about three years. But I was a violinist and started getting work as an instrumentalist quite early. Even as I was being hired as a fiddle player, I knew I wanted to sing. I began creating my own projects, booking my own shows and tours so that I could sing my own songs and run my own band. During this time, I listened regularly to recordings of Cecilia Bartoli, Renee Fleming, Janet Baker, and Barbara Bonney.
I was engrossed and deeply moved by the music and somehow knew I wanted to sing it. But I was already in my mid twenties with a career blossoming in another other area of music. I felt as though I had missed the boat. In my late twenties, I began taking a weekly voice lesson to dip my toe in the water. By the time I was thirty, I decided I DID want to pursue this! I moved to Winnipeg and began studying privately with my teacher and mentor, Tracy Dahl. Over the next few years, while still touring with my folk trio, I began getting small roles and performance opportunities in classical music. I am so grateful to be part of such a welcoming classical music and opera community. It really is a wonderful community! And I am extremely grateful that I 'went' for it instead of telling myself it was too late. It is never too late to do what you feel is right!
Who inspires me?
My friend and colleague, Eli Barsi. She is a traditional Cowboy-Western singer – the likes of Patsy Montana, Wilf Carter and Eddie Arnold. She has had a full-time music career touring all over North America for the past thirty years! She is self-represented and managed. She writes her own material, has produced her own recordings, books her own tours, and has managed a career despite many ups and downs. She is such an inspiration to me and is a wonderful example for any independent artist. In addition to her accomplishments, she is someone who tries to live her life as an example of her values. She is supportive and encouraging of other artists and was instrumental in the beginning of my folk career. She has shared some wonderful advice with me over the years, including (below):
Best advice I've ever been given:
(I paraphrase from my friend Eli): You don't need to wait for an invitation to do a project, a concert, a tour, or anything artistic. Think up your own projects, write your own grants, hire people you want to work with, and take charge of living the artistic life you want to! I am grateful for this encouragement which has led to some very meaningful projects for me, like my Vimy Ridge video, but it is also one of the main reasons I have had a career spanning two decades. Some years are busy with many invitations. But in quieter times, I have been able to work on projects with other artists, develop my skills, and continue my own artistic journey. And inevitably, this leads to more invitations and a busier season again.
What is happiness for me?
Spending my time in meaningful ways – time with my kiddo and my family, exploring great music with curious and compassionate musicians, time in my garden, and reading/learning about the many wonderful accomplishments of our fellow humans throughout history. I have often thought, the way we spend our time is the way we live our life; and so I do my best to live it consciously and meaningfully.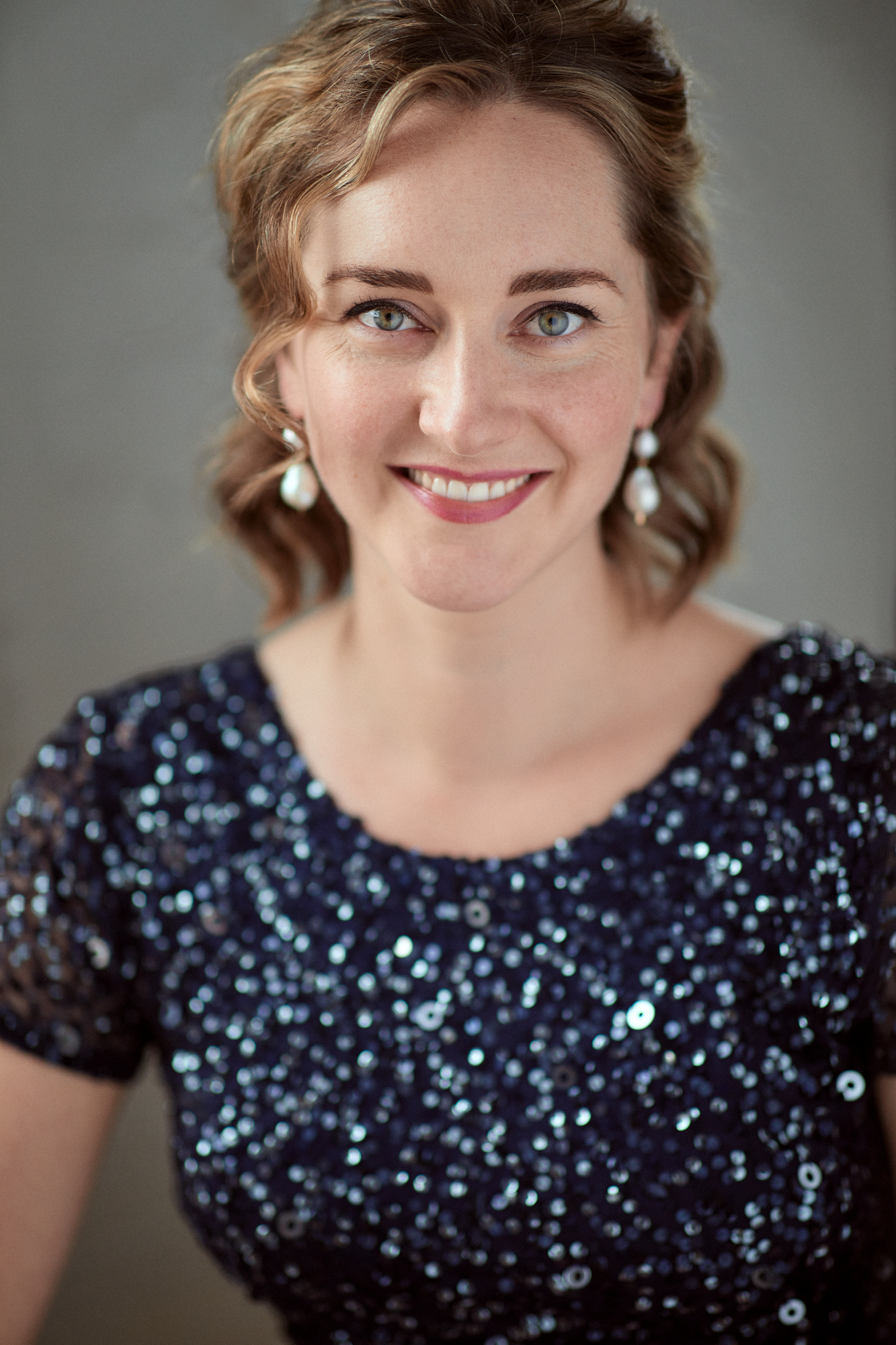 La Cenerentola
Manitoba Opera
Composed by Gioachino Rossini
Saturday, Nov 12; Tues, Nov 15 & Fri, Nov 18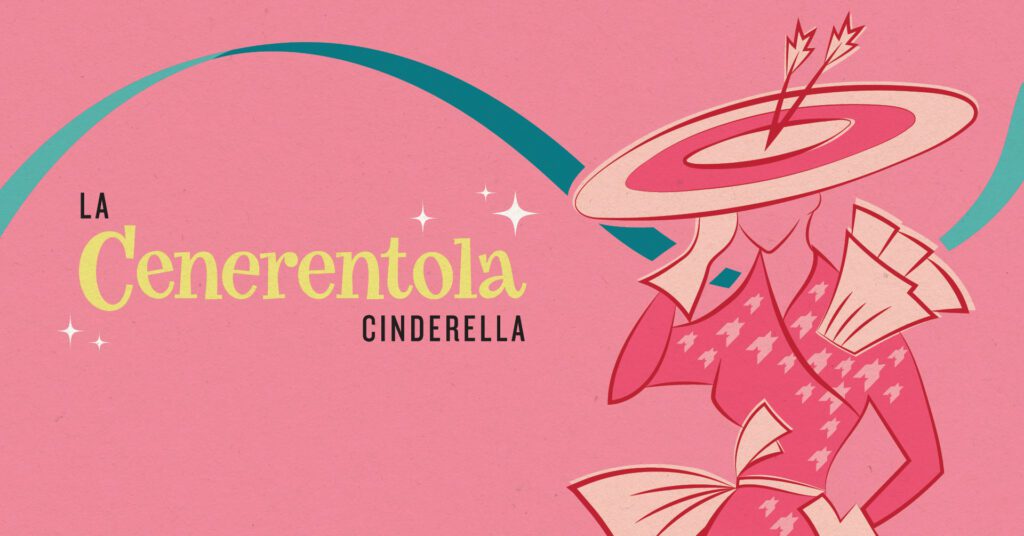 LIZZY HOYT / JOHN TESSIER / PETER MCGILLIVRAY / KIRK EICHELBERGER / ANDREA LETT / ADANYA DUNN / NICHOLAS BORG / TYRONE PATERSON / ROB HERRIOT
In this variation of the beloved fairy tale Cinderella, La Cenerentola tells the story of a young woman who is forced to act as a servant to her pompous and mean social-climbing stepfather and ungrateful stepsisters. When she and the prince (disguised as a servant) meet, it is love at first sight. Along the way from servant to princess, Cenerentola overcomes many obstacles with pluck and courage. And even though her family has been cruel, the resilient Angelina forgives them and finds happiness with her new husband. This opera is considered to be one of Rossini's greatest operatic achievements. It features some of his finest writing for solo voice and ensembles. The music is tuneful, lighthearted, and spirited.
---
Opera Canada depends on the generous contributions of its supporters to bring readers outstanding, in-depth coverage of opera in Canada and beyond.
Please consider subscribing or donating today.