The Persian-Canadian countertenor Cameron Shahbazi is quickly gaining acclaim in Europe. Since making a much-noticed debut at Frankfurt Opera this Spring in Britten's A Midsummer Night's Dream singing Oberon, the rising countertenor has announced a number of exciting projects to come in 2022/23, including singing Tolomeo in Dutch National Opera's new production of Handel's Giulio Cesare in January 16 to Feb 5, singing Pergolesi's Stabat Mater in Versailles on April 6, and performing George Benjamin's Dream of Song with Cologne's Gürzenich Orchestra April 17-18.
Outside of his work on stage, Shahbazi is a proud activist using his voice to raise awareness for the ongoing human rights crisis in Iran, and in support of Iranian women and gender-based discrimination. On his initiative, Oper Frankfurt in collaboration with Opera for Peace will be hosting a charity initiative concert on December 12th, in which he will perform alongside sopranos Ambur Braid, Lilian Farahani, Kristine Opolais, Giulia Semenzato and mezzo-soprano Anna Bonitatibus. Tickets range from $15-30 euros, and are on sale now.
What is the best thing about being an opera artist?
You are constantly given the opportunity to evolve as a person, learn how to collaborate with different people and egos, and put your differences aside to create something meaningful.
Who has been inspiring you lately?
The brave people in Iran, fighting for regime change — particularly the women!
If you weren't a singer, you'd be _.
A surgeon.
What's your favourite thing about singing with an orchestra?
The buzz that comes when a group of people come together for a common goal.
Coffee or tea?
Coffee.
What is the ultimate goal of opera?
In my opinion, the operatic world is filled with strong characters that want to inspire the audience to do better for themselves and their communities.
What's your favourite mind-calming practice?
Cooking
What's a big investment for an opera artist, but totally worth it?
An Airofit — it's an excellent breathing device/app!
Are you superstitious? If yes, can you share what it's about?
I don't like to talk about upcoming possibilities unless they are either set in stone, or already happened. I don't want to jinx it.
What is the best advice you have ever been given?
Singing is very simple, but it's not easy.
The music industry is tough, and filled with rejection. How do you cope? Does it get easier?
If you know in your heart that you did yourself justice and it didn't work out, then it wasn't meant to be.
What does it mean to be brave with music?
I think musical bravery is when one allows their inner voice — their deepest thoughts, feelings and ideas — to shine through unapologetically.
How long do you spend preparing to get into a character?
Ideally a year. I like to date a new role, spend time away from it, and rediscover it several times before starting a production.
Which of your roles has had the greatest impact on your perspective?
The Boy/Angel 1 from Sir George Benjamin's Written on Skin.
What is happiness for you?
A feeling of inner stillness and the ability to bring joy to others.
Do your on stage experiences also feed into your personal life?
Fortunately and unfortunately, yes. I don't see how they couldn't.
What does success look like to you?
To be happy and healthy, and able to exceed your true potential.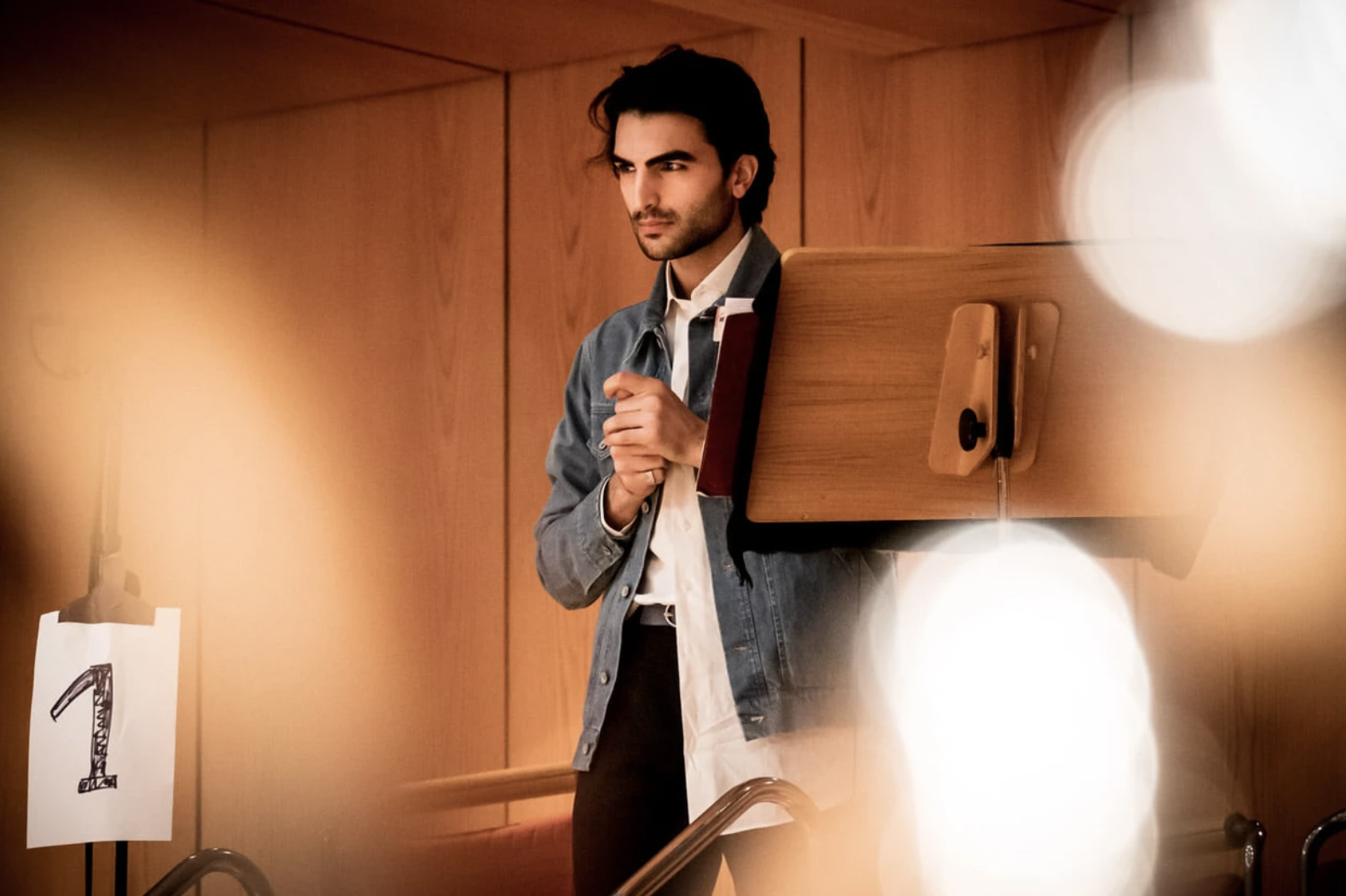 Cameron Shahbazi recording Written on Skin with maestro François-Xavier Roth at the Kölner Philharmonie © Holger Talinski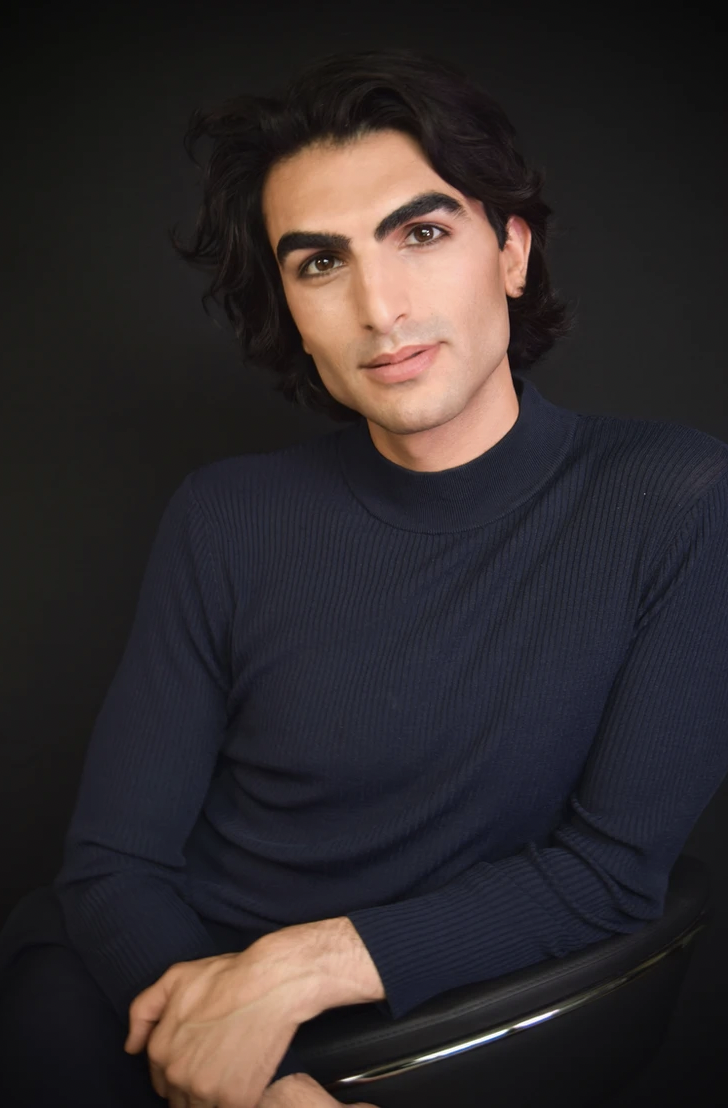 Cameron Shahbazi © Kirini Kopcke
Woman. Life. Freedom.
Benefit Concert for Human
Rights in Iran
Oper Frankfurt
Mon, Dec 12 2022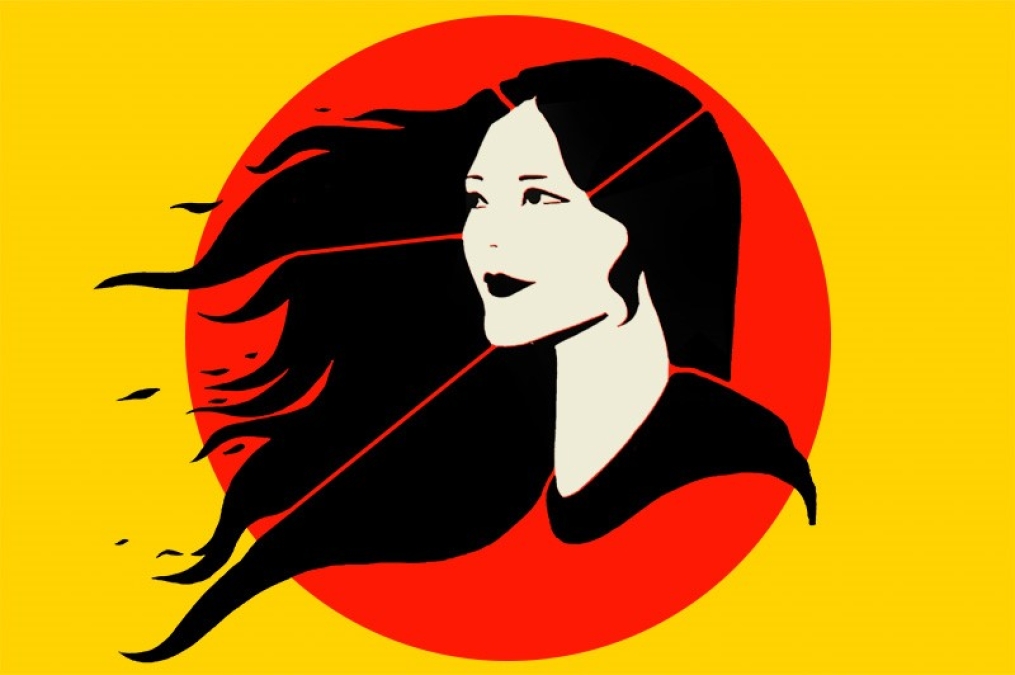 CAMERON SHAHBAZI / AMBUR BRAID / LILIAN FARAHANI / KRISTINE OPOLAIS / GIULIA SEMENZATO / ANNA BONITATIBUS
The Persian-Canadian countertenor Cameron Shahbazi, who made a much-noticed debut at the Frankfurt Opera in Britten's A Midsummer Night's Dream, follows the situation in Iran with great concern, like all of us. On his initiative, a charity concert takes place, which he will play together with other artists.
In addition to a diverse musical program, there will be performances, literary contributions and greetings from personalities such as Nargess Eskandari-Grünberg (kommissaral Lord Mayor of the City of Frankfurt), Royan and Ladan Boroumand (co-founder of the Abdorrahman Boroumand Center), the actresses Sepideh Moafi and Jasmin Tabatabai, the opera director Pierre-Emmanuel Rousseau and others.
---
Opera Canada depends on the generous contributions of its supporters to bring readers outstanding, in-depth coverage of opera in Canada and beyond.
Please consider subscribing or donating today.