Canadian baritone Samuel Chan is in Kiel, Germany debuting the role of Lescaut in Oper Kiel's production of Puccini's Manon Lescaut, which opened April 22 and runs to July 2 (tickets here). Chan has been a member of the ensemble at Oper Kiel since 2020, with recent roles that include Guglielmo in Mozart's Così fan tutte, Albert in Halévy's La Juive, Papageno in Mozart's Die Zauberflöte, Montano in Verdi's Otello, and a role debut as Robert in Tchaikovsky's Iolanta. Chan is also reprising his role in Cosi fan tutte from June 21 to July 7.
Chan is a graduate of the Canadian Opera Company Ensemble Studio, and alumnus of the University of Cincinnati College-Conservatory of Music. We caught up with him for a tour of beautiful 'Norddeutschland', visiting his favourite spots along the Kiel Fjord.
City where you're working?
I am currently working, and living, in the city of Kiel, the capital city of the northernmost German state of Schleswig-Holstein! We border Denmark to the north, and therefore have heavy Scandinavian influence.
How long are you working on contract?
I arrived as a guest in August of 2020 (Yes, during the pandemic! No joke!) and have been a permanent member of the opera ensemble since November of that same year. August will be my third year anniversary.
What's the opera house like?
According to Theater Museum Kiel, the opera house is a beautiful historic brick building (a common architectural trait for North Germany) that has stood in the town hall square since its completion in 1907. Designed by architect Heinrich Seeling (who also designed other theaters in Germany such as Halle, Gera, Nürnberg, and Freiburg), the original design had an ornate roof and an art nouveau interior. However, due to extensive destruction in World War II (Kiel was heavily bombed), the roof and interior had to be rebuilt in 1953 in a very 'simplified manner'. The house stands proudy in the Rathausplatz, and is a beautiful cultural monument for the municipality.
Where is the most peaceful place in the city above?
For me, the most beautiful spot to be in Kiel is anywhere by the Kiel Fjord! We're so blessed to be a gateway to the Baltic, and there are so many picturesque breaches to enjoy during the spring and summer months. In fact, one of our rehearsal venues overlooks a small harbour and is so peaceful to sit by on rehearsal days.
Best coffee or tea?
The best coffee in town is at Impuls Kaffee Manufaktur, which boasts a wonderful microroastery and a coffee bar stocked with some of the best espresso equipment on the market. Only 4 minutes away from the theater, it is my frequent go-to coffee shop for espresso. They source their beans from excellent farms, partake in both organic and direct trade agreements for their beans, and brew coffee at a very high international third wave standard.
View this post on Instagram
Coolest bar or restaurant you've been to?
For me, the best part of living in North Germany is having the chance to regularly partake in North German fish cuisine! If one visits Kiel, one must venture up to Moby, which overlooks the fjord, and try one of the many 'fischbrötchen' sandwiches on offer. Also, a few buildings south of Moby is Flygge, a Michelin-recognised contemporary German restaurant heavily influenced by the cuisine of the Nordic countries. Lastly, Kiel is home to many good Asian restaurants, and Momiji Kitchen in the Altstadt is a standout for Chinese bangbangmien and japanese ramen.    
An activity you have done that is unique to the area?
Kiel is home to the famous Kiel Canal, which links the Baltic sea all the way down to Hamburg, so taking time to explore some of the Canal is a local 'must do'. The neighbourhood of Holtenau right across the Canal is one of my favourite neighbourhood in the city.
Is there something unexpected that happens locally that you discovered?
Kiel is home to the world famous sailing event 'Kiel Week' every summer, and it did shock me (once the pandemic was coming to a close) to experience Kieler Woche in person. Millions of tourists flock to this city for one week every year to witness sailing competitions, nautical activities, concerts, festivals, and other outdoor happenings. It's a wild time!
How did you find your accommodation?
As a guest, I was housed in a theater leased apartment, and I now live in a small apartment 25 minutes by foot from the theater.
What's the most important thing you think of when it comes to finding accommodation as a singer?
Prioritise windows over size. They're extremely helpful for mental health. Prioritise personal comfort within budget. It's not worth it to have terrible sleep throughout your contract duration. Prioritise the ability to live life 'normally' as well. The mental knowledge of domestic activities (cooking, laundry, etc.) can be very calming to the mind when you're in an unfamiliar place.
Have you had a chance to explore some galleries or museums?
Yes, Kiel is home to a quaint art gallery (Kunsthalle Kiel), and is also only an hour north of Hamburg, so if one is craving wonderful museums, a hop down to Hamburg is always a wonderful day trip (especially the Hamburger Kunsthalle).
Is there anything you recommend beyond what we've asked here?
Taking a train to the German Northsee is a fantastic idea if in Kiel/Schleswig-Holstein. North Friesland is my favourite place in all of Germany! Also, Kiel is home to two daily ferries to Sweden (Gothenburg) and Norway (Oslo), so there is always the possibility of making Kiel your Nordic trip launchpad.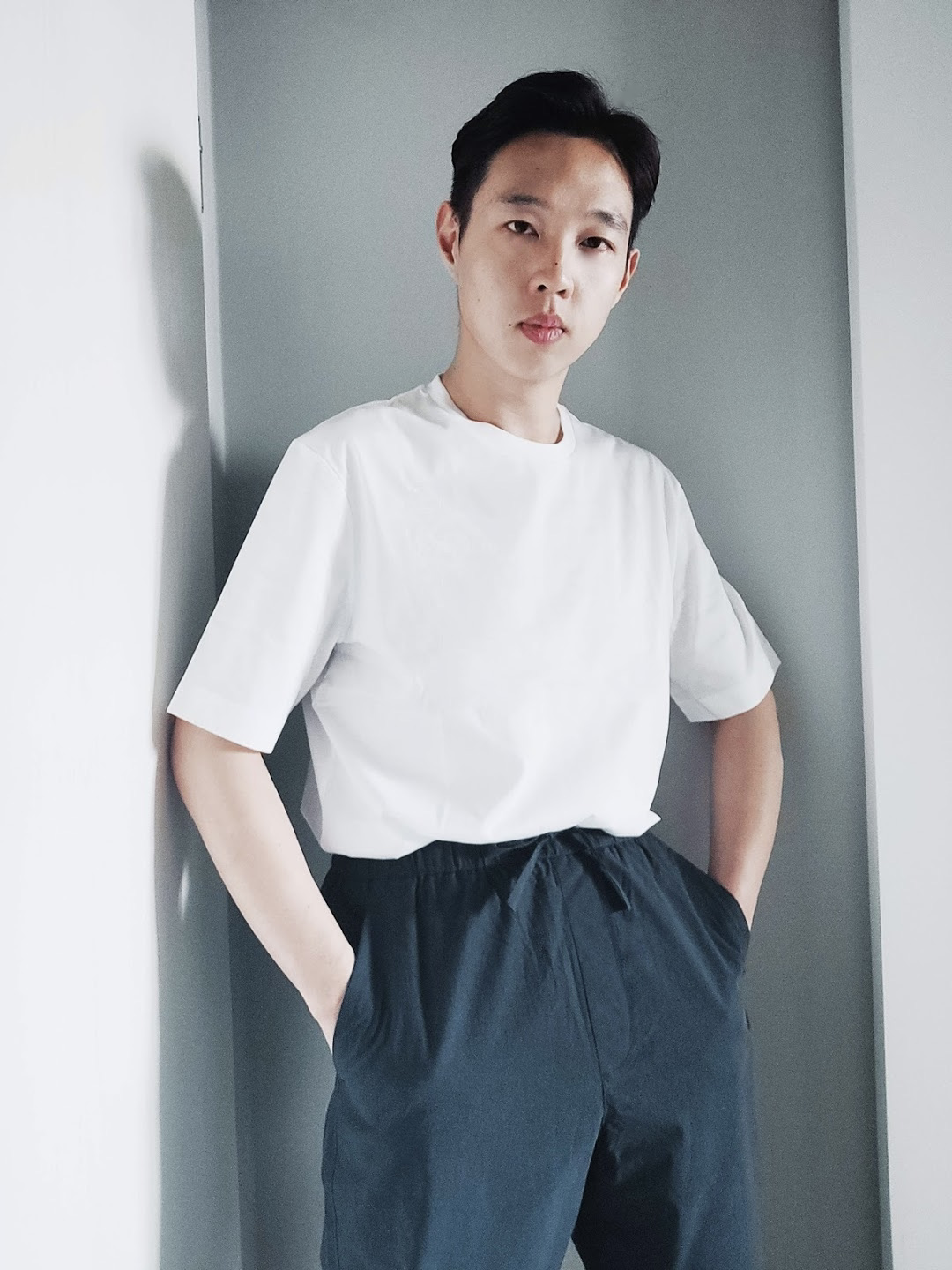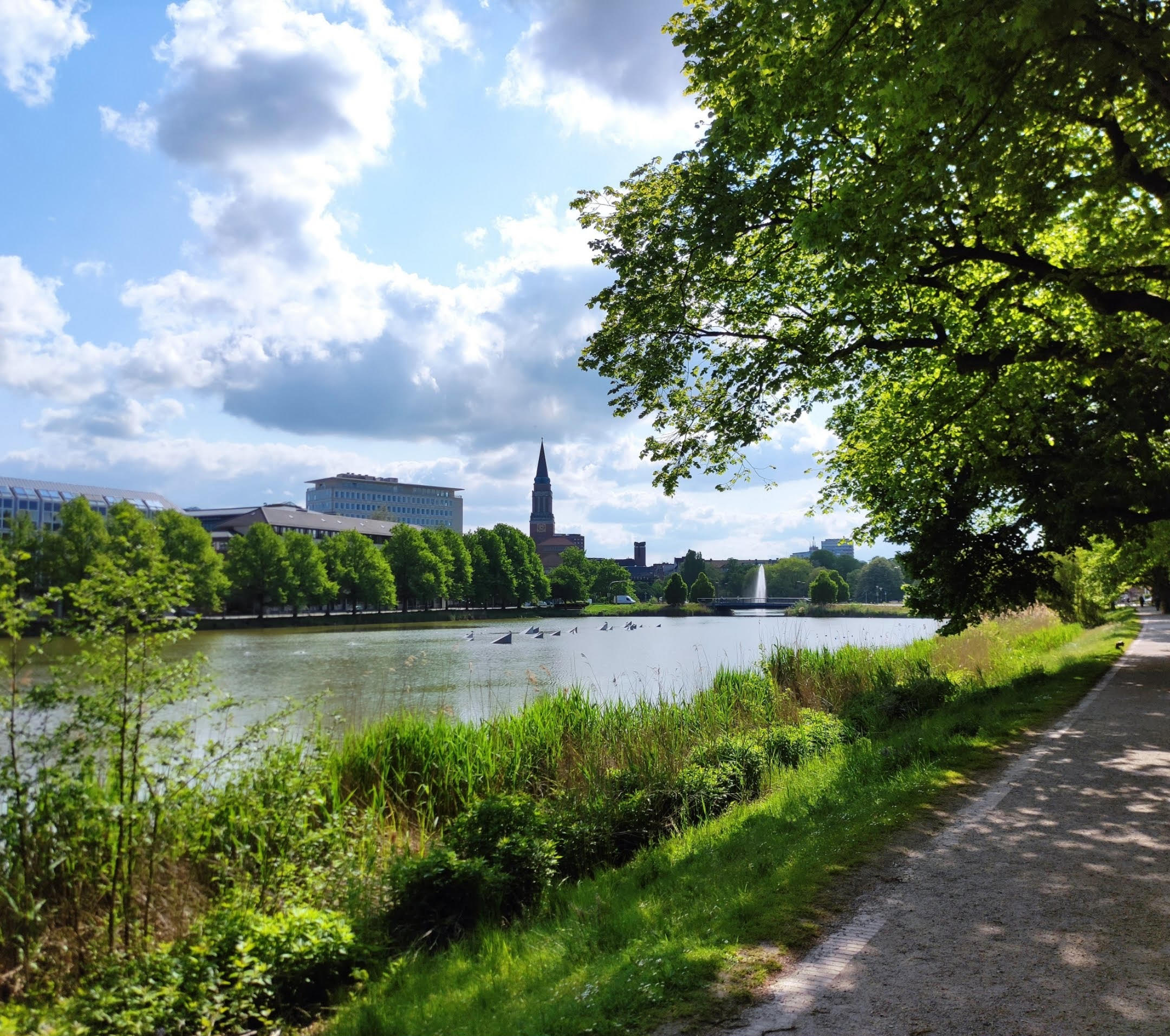 Overlooking the Altstadtfrom Ratsdienergarten
Ⓒ Samuel Chan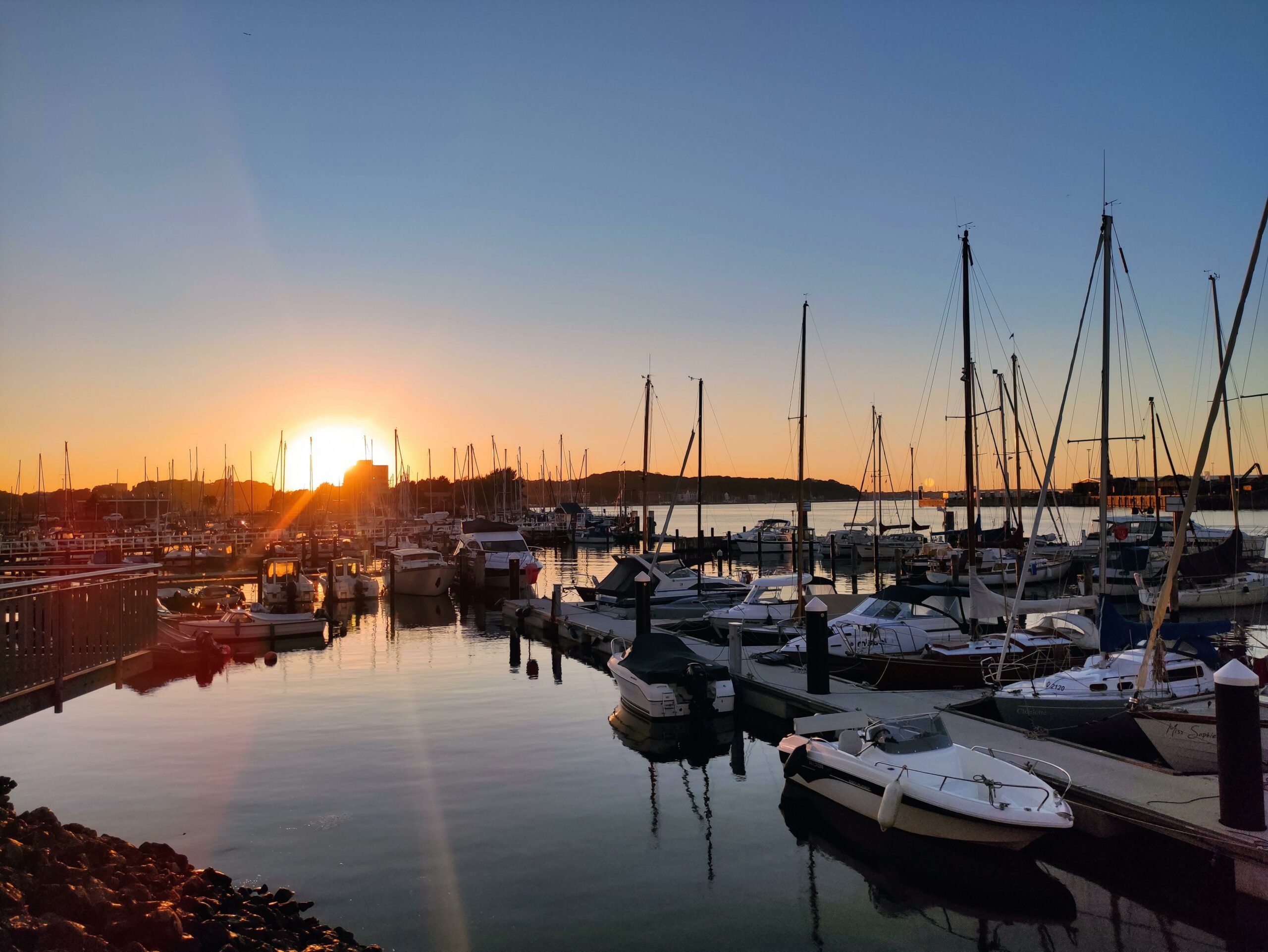 Overlooking the Harbor on the Fjord from the Kiel Fischmarkt Ⓒ Samuel Chan
Puccini's Manon Lescaut
Oper Kiel
April 22-July 2, 2023
MUSICAL DIRECTION Benjamin Reiners
DIRECTION Julia Burbach
DIRECTOR'S COLLABORATION Franciska Éry
EQUIPMENT Bettina John
CHOIR REHEARSAL Gerald Krammer
DRAMATURY Ulrich Frey
MANON LESCAUT Agnieszka Hauzer
CHEVALIER RENATO DES GRIEUX Andeka Gorrotxategi
LESCAUT, MANON'S BROTHER Samuel Chan
GERONTE DE RAVOIR Matteo Maria Ferretti
EDMONDO Konrad Furian
THE INNKEEPER Junggeun Choi
A MUSICO Gabriele Vasiliauskaite
DANCE MASTER Hojoon Lee
LATERN GAURD Sergey Rotach
SERGEANT OF THE ARCHERS Junggeon Choi
NAVAL COMMANDER eHankyul Le
CHOIR Opera Choir & Choir of the Theater Kiel
---
Opera Canada depends on the generous contributions of its supporters to bring readers outstanding, in-depth coverage of opera in Canada and beyond.
Please consider subscribing or donating today.