Canadian soprano Lauren Margison has been in Mainz, Germany, debuting the roles of Anna and Nedda in Staatstheater Mainz's double-bill production of Puccini's Le Villi and Leoncavallo's Pagliacci. The show opened April 8, and runs to July 8 (tickets on sale). She will be spending much more time there since she recently announced she'll be joining the Staatstheater Mainz ensemble this October.
Recent highlights for Margison include Micaëla in Bizet's Carmen with Pacific Opera Victoria, Tatyana in Highland Opera Studio's production of Tchaikovsky's Eugene Onegin, and the title role in Barber's Vanessa with Opera in Concert (Toronto). Margison is an alumnae of both the Canadian Opera Company's Ensemble Studio, and the prestigious Atelier lyrique of Opéra de Montréal.
Join us as she gives us a tour of Mainz, the beautiful capital of the Rhineland-Palatinate region. From its historic opera house to peaceful walks along the Rhine, it's easy to see why Margison is delighted to be spending time there.
City where you're working?
Mainz, Germany
How long are you working on contract?
I am back in Canada for the month of May, but I had been in Mainz since early February and I will be back for more performances in June and July. I'm also incredibly excited to be joining the ensemble in Mainz come October. So, my journey with Mainz is only just beginning and I am over the moon about that.
What's the opera house like?
The opera house is beautiful. According to Wikipedia it was built by Georg Moller between 1829 and 1833. Very sadly, the big theatre was destroyed by bombing in WWII but has since been restored. It is right in the heart of the city and very close to the beautiful and imposing Mainzer Dom.
Best coffee or tea?
You know, this is where I am lacking. I have not hit up nearly enough cafes yet. I tend to make my own coffee, or pick up a cup at the canteen in theatre. Finding a cute coffee shop is definitely on my to do list, though.
Where is the most peaceful place in the city above?
In all honesty, I feel quite peaceful when I am anywhere in Mainz. I've really fallen in love with the city and the people I've met. Having said that though, I feel an even more profound sense of peace when walking along the Rhine up towards the Neustadt.
Coolest bar or restaurant you've been to?
Oh man, the best cocktails I have had in the city were at a place called Spiritus. They have amazing mixologists on staff, and I had a wildly good Manhattan when I went there with my mom. The best meal and wine that I've had in Mainz was at a place that I naturally gravitated to given the name – Laurenz. *wink, wink* Beyond that, there are two other bars that I'd classify more as… shall we say "dive bars", but where I've had some wonderful times with friends and colleagues – Schick, and Dorett.
View this post on Instagram
An activity you have done that is unique to the area? Seeing the gorgeous Chagall windows at the Stephanskirche. Is there something unexpected that happens locally that you discovered? My arrival in Mainz coincided with the Carnival, and my word… I have never experienced anything quite like that. It's like Toronto's St Paddy's parade on steroids and lasts for nearly a week. I was impressed and terrified haha! How did you find your accommodation? I was lucky enough to have had my accommodation taken care of by the theatre for the first part of my stay, however when I return, I will be living with a friend that I met at the theatre. What's the most important thing you think of when it comes to finding accommodation as a singer? Affordability, and location. Have you had a chance to explore some galleries or museums? This is very much still on my to do list as well. I am keen to visit the Gutenberg Museum particularly. Hopefully in July when my parents come to see the closing of Villi/Pagliacci we can all go together.  
View this post on Instagram
Is there anything you recommend beyond what we've asked here?
I recommend the beautiful Gonsenheim Wildpark. My mother and I did a lovely short hike through the woods that really reminded me of Ontario. It is always good for the soul to find the essence of home when abroad.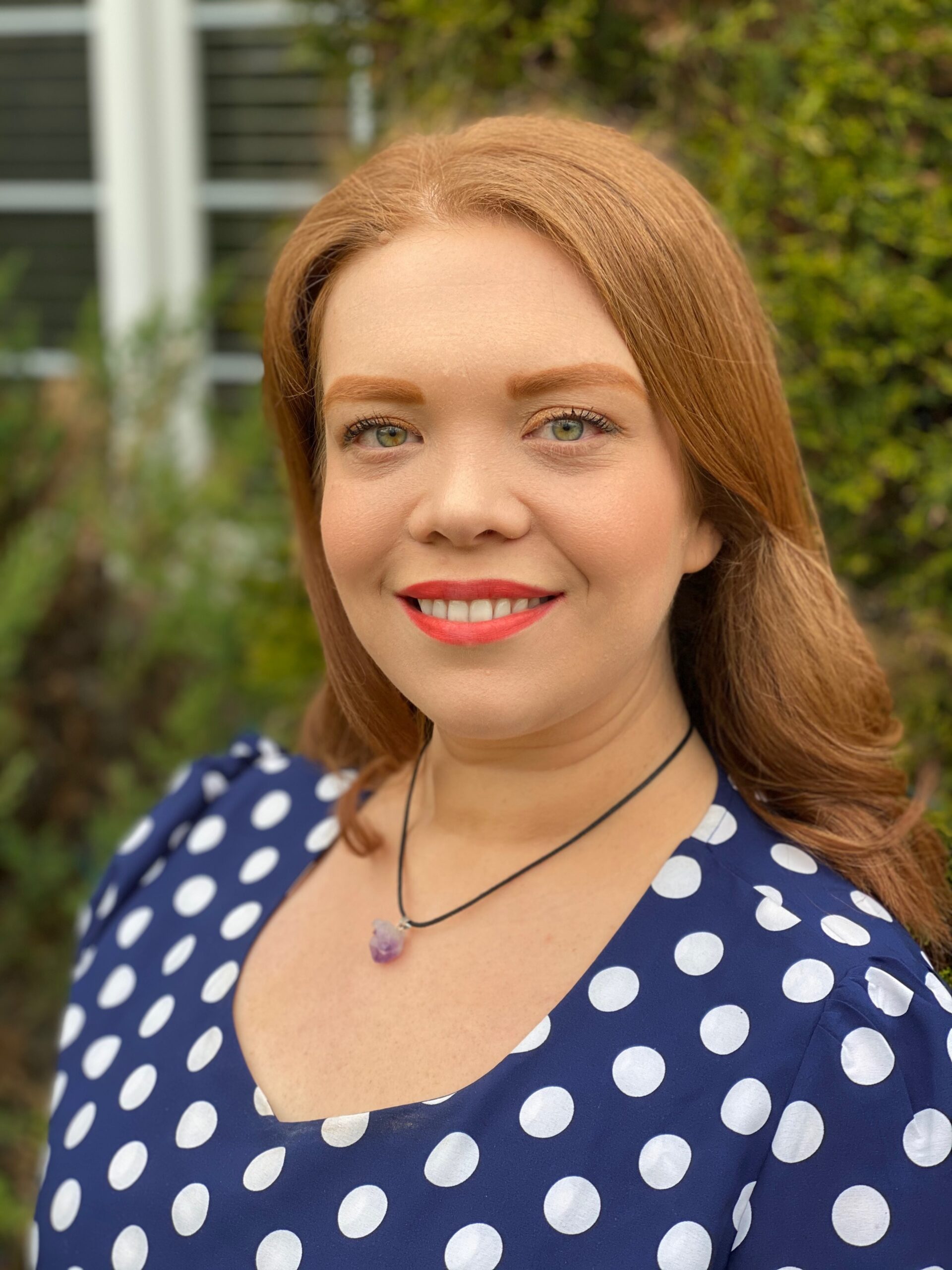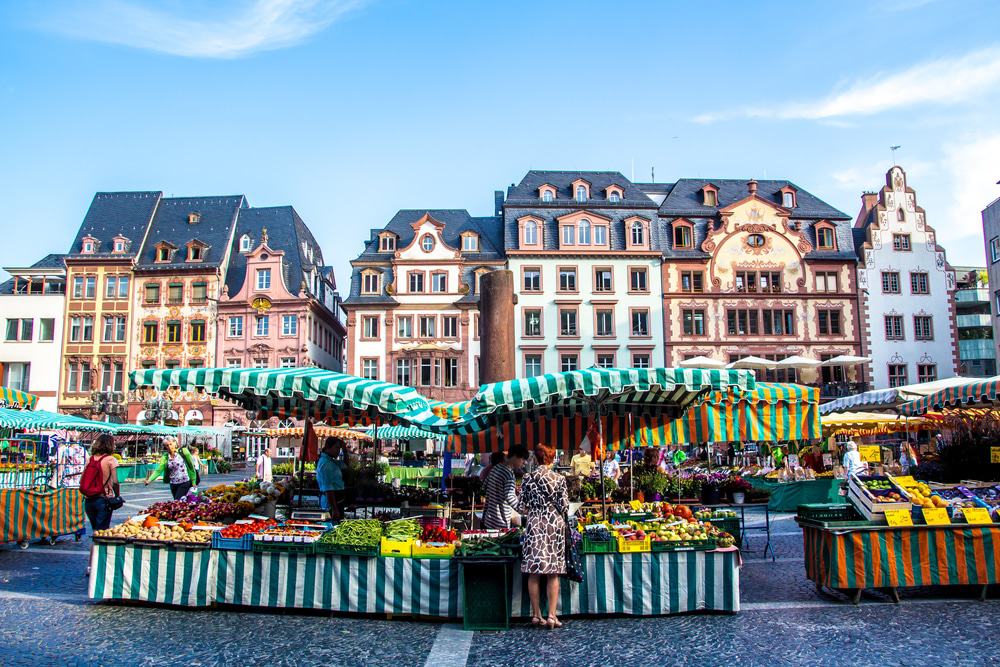 Mainz, Germany  © Crazy Tourist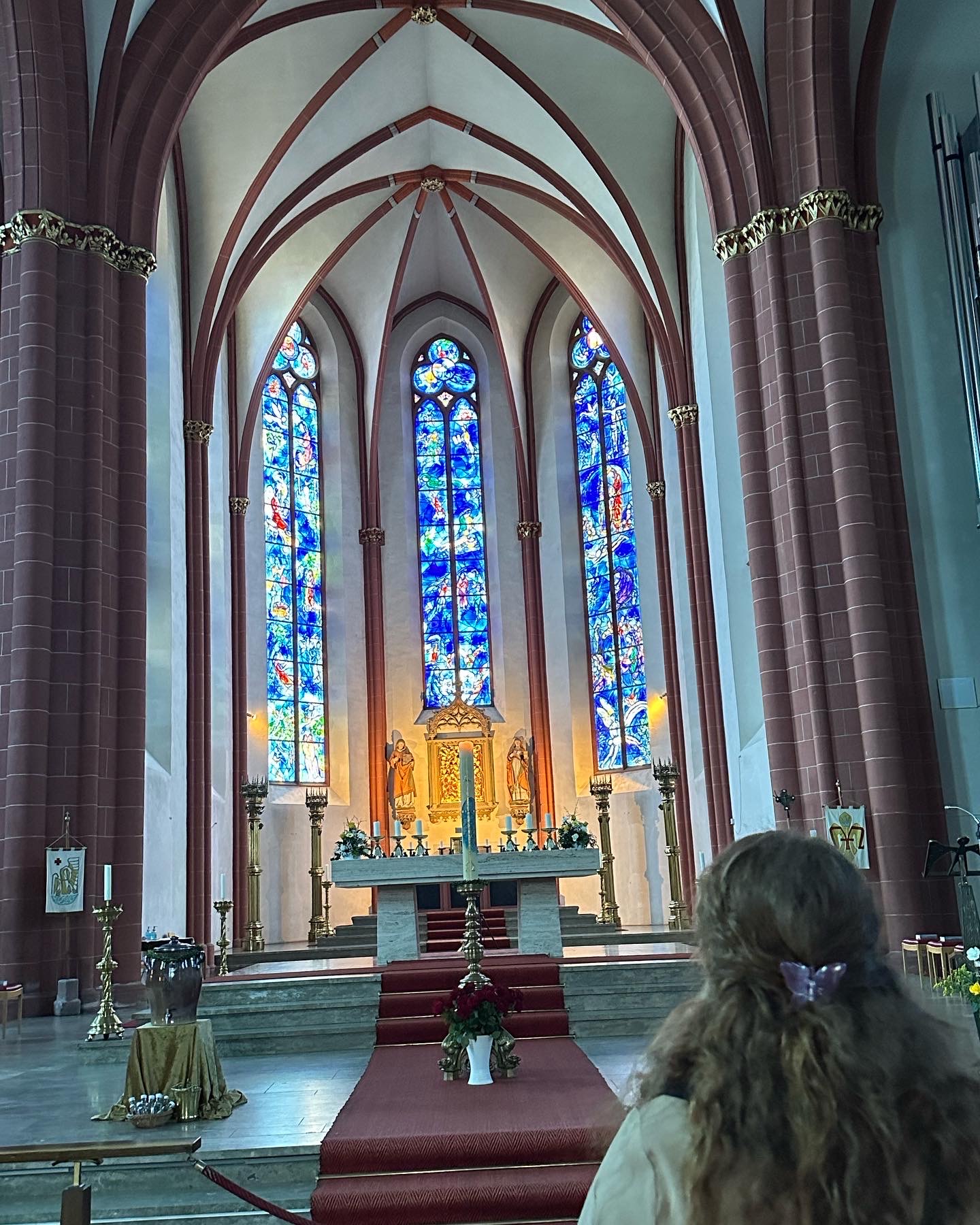 The breathtaking Marc Chagall stained-glass windows in Stephanskirche © Lauren Margison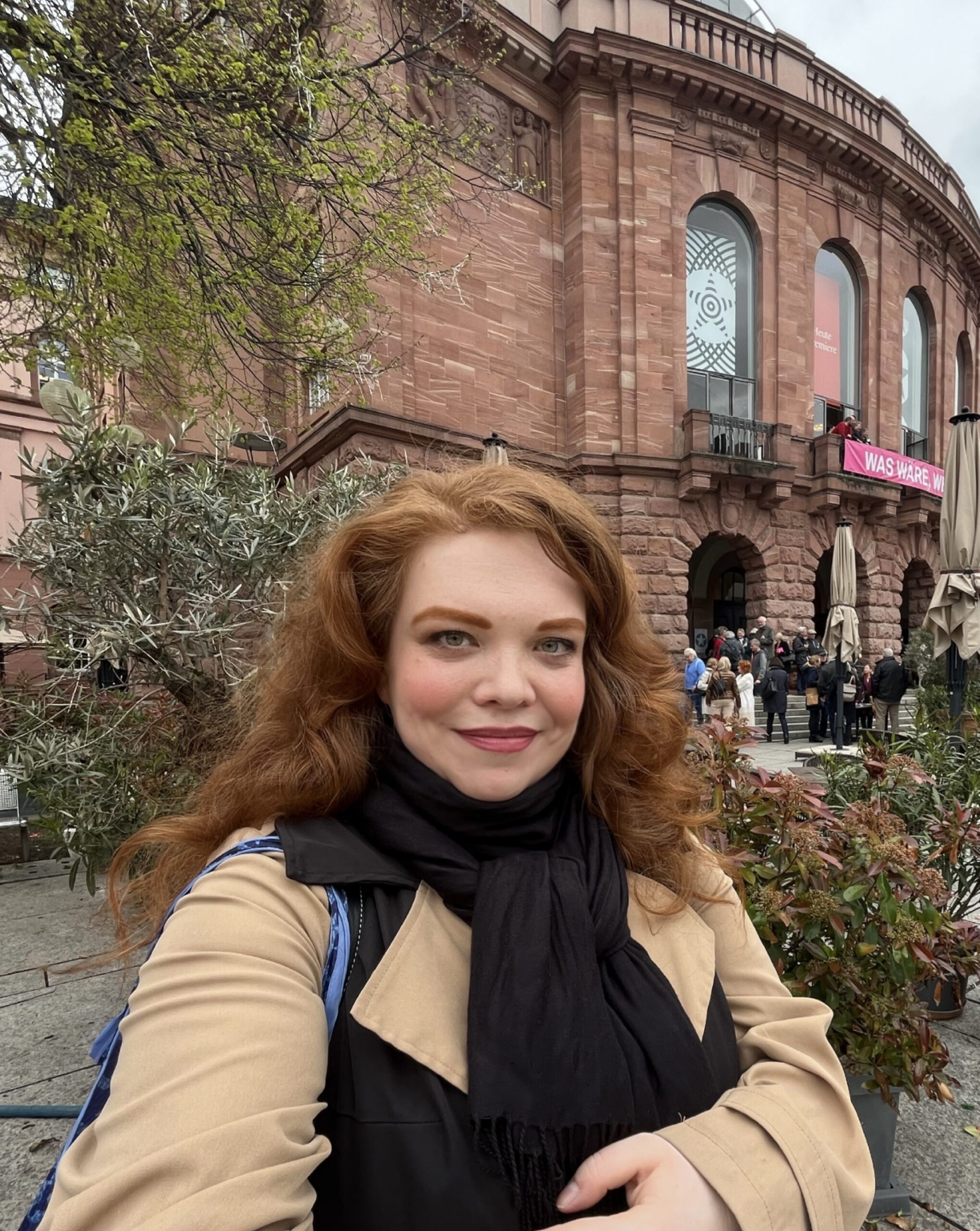 Lauren Margison at Staatstheater Mainz © Lauren Margison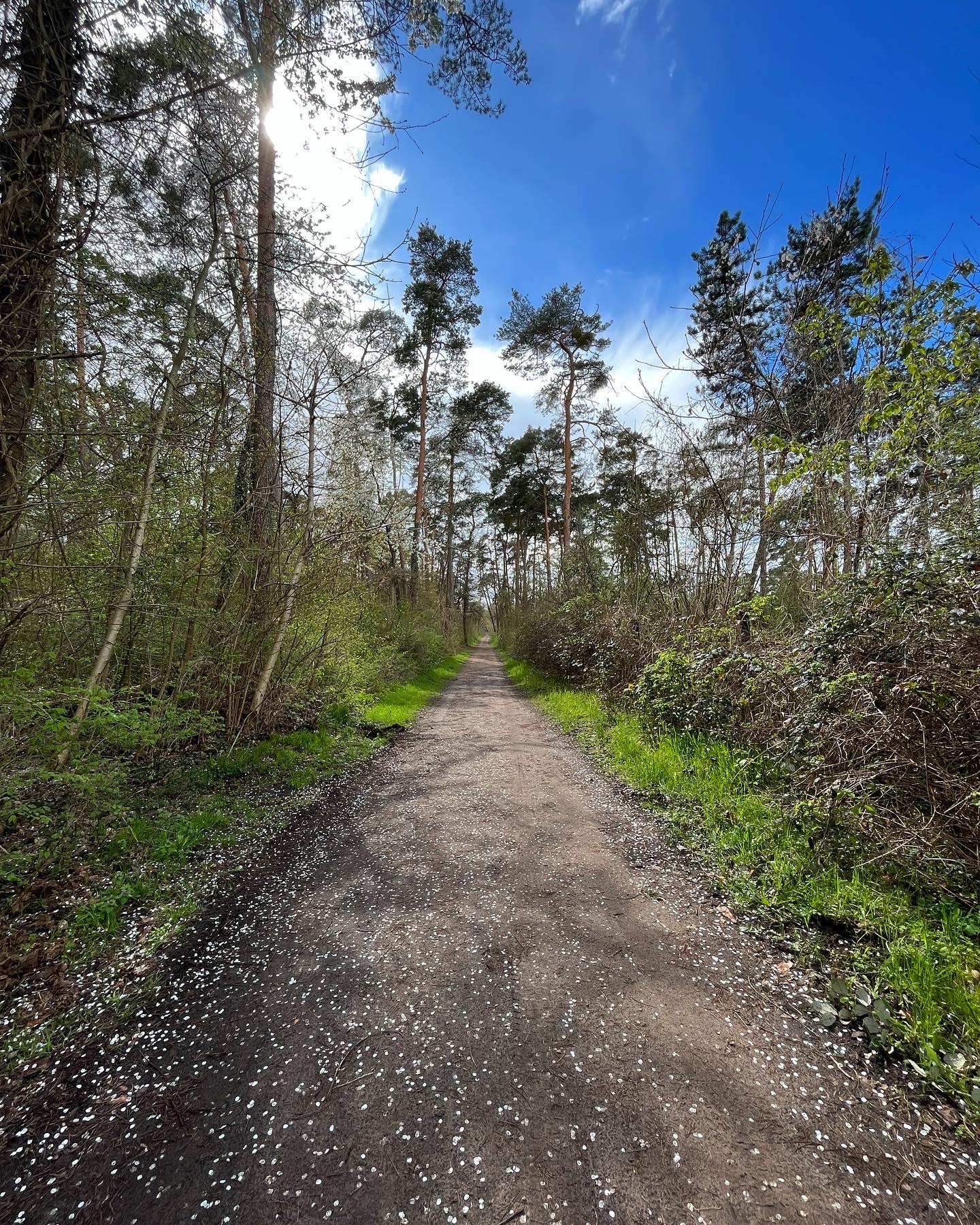 Gonsenheim Wildpark © Lauren Margison
Puccini's Le Villi / Leoncavallo's Pagliacci (Der Bajazzo)
Staatstheater Mainz
April 8 – July 8, 2023
MUSICAL DIRECTOR Daniel Montané
PRODUCTION Verena Stoiber
STAGE Susanne Gschwender
COSTUMES Sophia Schneider
VIDEO Wladimiro A. Woon Rodriguez
DRAMATURGY Sonja Westerbeck
LE VILLI
GUGLIELMO WULF Luca Grassi
ANNA Lauren Margison/Marta Torbidoni
ROBERTO Vincenzo Costanzo
NARRATOR Ivan Krutikov
PAGLIACCI
CANIO Antonello Palombi
NEDDA Lauren Margison/Marta Torbidoni
TONIO Ivan Krutikov
BEPPE Myungin Lee
SILVIO Brett Carter
PRIMO CONTADINO Dogus Güney
SECONDO CONTADINO Agustin Sanchez Arellano
Choir of the Staatstheater Mainz
---
Opera Canada depends on the generous contributions of its supporters to bring readers outstanding, in-depth coverage of opera in Canada and beyond.
Please consider subscribing or donating today.