Between the Parisian museums, theatres and opera houses, when Robert Carsen is in town, it is very likely that he is up to more than one project if not three or four. In many ways, he is like the great fashion designer Karl Lagerfeld for whom he paid homage in a sensational memorial evening on Jun. 20th (starring Pharrell Williams, Lang Lang, Charlie Siem, Tilda Swinton, Cara Delevingne, Lil Buck and Fanny Ardant  as well as German Cornejo's tango dance troupe) in that his creative energy is inexhaustible, he crosses artistic boundaries and breaks all the rules and has been doing so for over 40 years—20 less than Kaiser Karl—but with as much dazzling impact.
In contrast, the Carsen Iphigénie en Tauride at the Théâtre des Champs Elysées just two days later, reveals the Canadian director's intensely introspective side as he stages the antique tragedy in its most existential bareness in an open black box, with the focus on the tortured predicament of the protagonists. The production is vintage Carsen from 2006, as one critic remarked from "his Pina Bausch period." Indeed, French choreographer Philipe Giraudeau invokes the charismatic founder of Tanztheater Wuppertal in the willowy dancers with their long black dresses and waist length hair—Bausch doppelgangers—who assist Iphigénie in her savage sacrifices.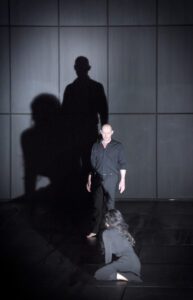 Designer Tobias Hoheisel's set is minimalist with only the white chalk writing on the black walls bearing the names of the cursed Atreidae: Agamemnon, killed by his wife on his return from war because he wanted to sacrifice his daughter, Iphigenia, to the goddess Diana to obtain more favorable winds for the Greek fleet. Clytemnestra, his wife, murdered by his son Orestes, and Iphigenia who barely survived, stranded on Tauris and forced by King Thoas to commit cruel acts. When two Greek prisoners are brought to her to sacrifice, she discovers that one is her brother, Orestes.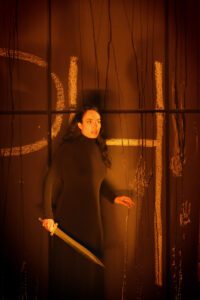 The unmitigated success of this Carsen reprise is due not just to the quality of the singers but to the fact that they are the best imaginable ones in these roles today. Back in 2007, Susan Graham and Simon Keenlyside were impressive at Covent Garden but didn't come anywhere near this level of perfection. French mezzo-soprano, Gaëlle Arquez is unequalled today in the demanding title role, her beautiful rich tone is even throughout the range, her diction and delivery faultless. She combines this with a remarkable presence; her jet-black eyes and mane of hair make her a singing goddess in the flesh.
In the role of Oreste, the French baritone Stéphane Degout, is of the same ilk: perfect diction, power and nuance and stylistically one of the best interpreters of the Baroque and Classical repertoire of his generation. His beloved friend Pylade, for whom he would sacrifice his life,  is sung by Italian Paolo Fanale who possesses a beautiful heroic tenor voice and is particularly moving in his aria "Unis dès la plus tender enfance."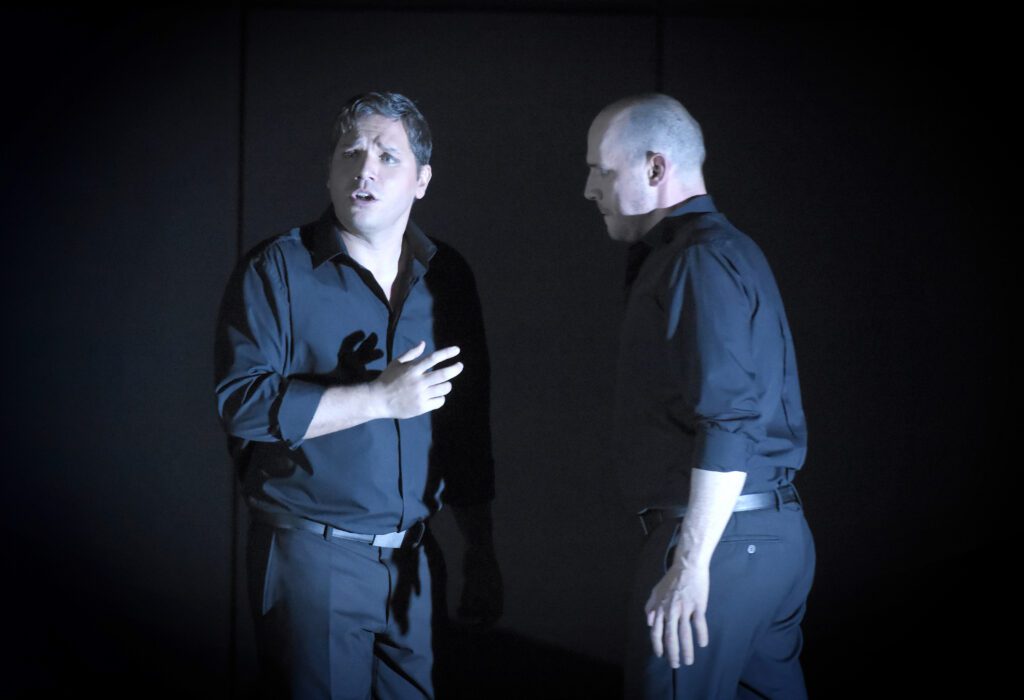 As the tyrant Thoas, Alexander Duhamel imposes his blood thirsty will with impressive vocal presence. Catherine Trottmann (Diana), Francesco Salvadori (a Scythian) and Charlotte Despaux (First Priestess) successfully complete this stellar cast. At the head of his Balthasar-Neumann-Ensemble, the conductor Thomas Engelbrock serves the score of Gluck with lean and nuanced direction while maintaining a fine balance between the singers on stage and the choirs in the pit. For his first appearance at Theatre des Champs Elysées, the enthusiastic applause he received clearly invites his return.