Our Artist of the Week is Spencer Britten: a tenor, an actor and a dancer—a triple threat.  Britten has been busy performing on international stages, most recently with Berlin's Staatsoper Unter den Linden, Royal Opera Versailles, Bregenzer Festspiele, The Glimmerglass Festival, Opéra de Montréal, The Atlanta Opera, and the Toronto Symphony Orchestra. Spencer also appeared in the critically acclaimed Messiah/Complex with Against the Grain Theatre, representing the queer and Asian communities in this all-Canadian take on Handel's Messiah. Upcoming engagements include work with Opera Atelier, Vancouver Opera, Philharmonia Baroque Orchestra & Chorale, and Orchestre Classique de Montréal. Tonight he opens a new opera, Chinatown, by Alice Ping Yee Ho with libretto by Madeleine Thien.
​
Heels or flats?
HEELS! Check out my video in Against the Grain's Messiah/Complex. That is where it all began.
Top 3 favourite operas
For different reasons, Turandot, Falstaff, and La Cenerentola. We have the spectacle and drama with Turandot, Comedy and Verdi brilliance with Falstaff, and a classic story with some of Rossini's best in La Cenerentola.
Which opera role do you want to be singing right now?
Tonio in La fille du régiment! I have loved this role for a long time and can't wait for the chance to play the fun loving, High C singing Tyrolean Boy! But also Queen of the Night…I think we need a Drag Queen, Queen of the Night in the canon. It makes sense, no?
Which role do you want to be singing in 10 years?
One that hasn't been written yet. I would love to be part of the new world of opera, sharing contemporary stories through the lens of opera.
What is the strangest/funniest thing that has happened to you on stage?
While singing Tamino, there is a scene where he is talking to.the "Speaker." There is a line where Tamino sings "O ew'ge Nacht!" which sounds an awful lot like The Queen of the Night's first aria, where she sings "O zittre nicht." Naturally, I fall to my knees and start to sing the Queen of the Night text instead of Tamino. Clearly showing with whom my own heart lies.  It was in a final room run and we had to stop the rehearsal because it was too funny. I had been annoying everyone with non-stop singing of that Queen aria throughout the rehearsal process…the second half of that aria is a BOP!
Which role do you wish you could sing, but is not in your voice type?
Queen of the Night, Musetta, and Cunegonde. I do think opera is starting to move towards a place where some traditional roles could be gender bent. At this point, I'd say, don't leave anything out of the question. You never know what could happen in the future.
Coffee or tea?
Coffee in the morning/afternoon, tea in the afternoon/evening
What was the first opera you ever saw?
I was in an opera before I ever saw one! I was in the children's chorus of Turandot at Vancouver Opera and came back the next season as Fleance in Macbeth.
What is your ancestry?
Very Mixed! My mother's side is primarily Chinese with a few generations born in the Philippines. My father's side is primarily British! Hence the last name and relation to Benjamin 😉 [Editor's note: he notes in this  Against the Grain interview that his father is Benjamin Britten's 5th cousin—very cool!]
What was your childhood dream job?
This question makes me cry. It was to be on the stage!
Which actor would be cast as you in a film about your life?
I think I'd have to hold auditions. Who could capture the essence of Spencer Britten? I could see Ezra Miller or Dan Levy in the running. But probably some aspiring performer, yet to be discovered.
Do you believe in ghosts?
Very much so! I have many family stories and personal experiences of my own. Ask me about them over a cocktail.
Which colour best symbolizes your personality?
Glitter.
Do you sing in the shower?
It is the best practice room!
What's a big investment for an opera artist, but totally worth it?
Yourself. It takes a lot of time and effort to make sure you are taking care of yourself through the incredibly frustrating and trying trails of the career. Saying "no" when you need to, and setting boundaries. Even when you are new on the scene and trying to establish yourself, you deserve respect and to have what you need to function as a human. We are humans first!
What nickname do your friends call you and why?
The one that has stuck the longest is Spencé [spã 'se]. It started in my Undergraduate french diction class by Professor Richard Epp and continued through my time at Opéra de Montréal's Atelier Lyrique and on to today!
Do you believe in fate?
I am constantly frustrated with her. You just never know what twists and turns she will throw at you! She takes patience.
What does it mean to be brave with music?
For me it is to just sing the dang thing. We are mostly trained to be perfect, and that just isn't realistic. Art is alive and in the now. There is no perfect.
What does success look like to you?
Success is happiness. A life where you cherish what you have and are excited for what the future holds. When you wake up and are excited to start your day. And that can look like so many things and the definition will constantly shift and change as I go through life. That's exciting.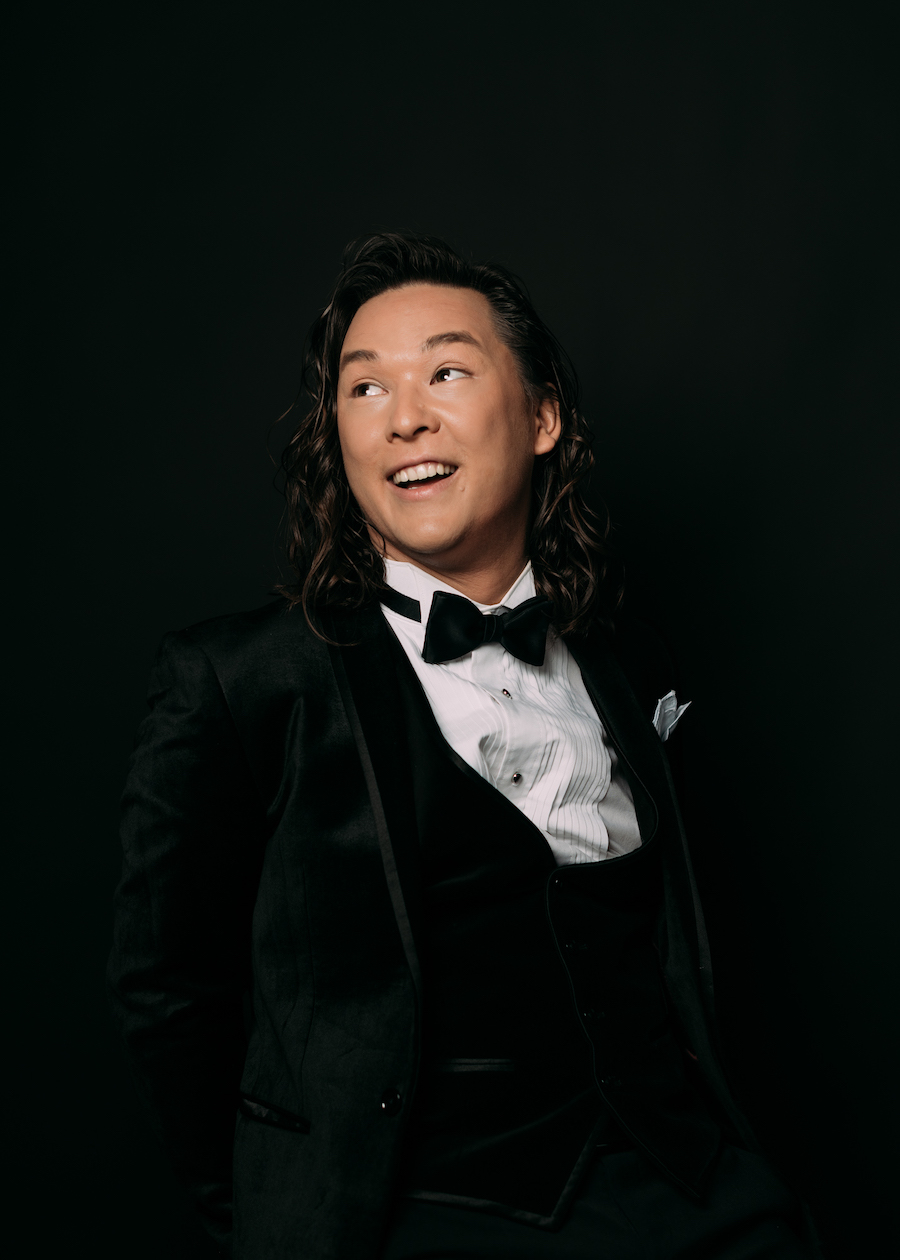 Photo above Ⓒ Jeremy Knowles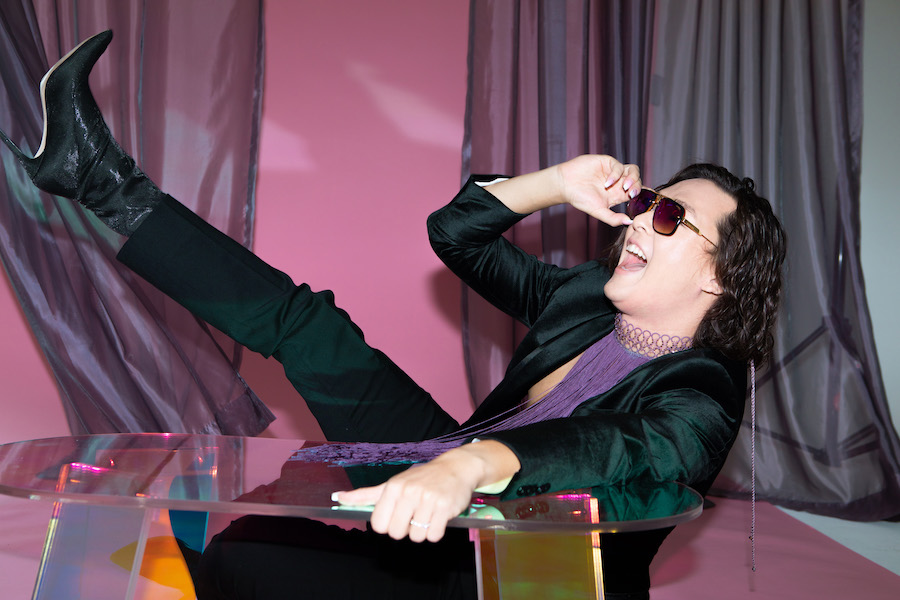 City Opera Vancouver
Alice Ping Yee Ho's Chinatown
Libretto by Madeleine Thien

Starring:
Spencer Britten • Vania Chan • Erica Iris Huang • Derek Kwan • Matthew Li • Emma Parkinson
Mary Chun, Music Director • Desdemona Chiang, Stage Director
Conducted by Mary Chun
Staged by Desdemona Chiang

---
Opera Canada depends on the generous contributions of its supporters to bring readers outstanding, in-depth coverage of opera in Canada and beyond. Please consider subscribing or donating today.