Canadian soprano Jennifer Maines is in Victoria, BC preparing to add a seventh role to her impressive list of Wagner roles, making her debut as Brünnhilde in Pacific Opera Victoria's production of Die Walküre opening this week (the production runs Oct 12-21, tickets here). She is joined by a strong cast that includes Viktor Antipenko (Siegmund), Aviva Fortunata (Sieglinde), Mark Delavan (Wotan), Allyson McHardy (Fricka), Simon Wilding (Hunding), Natalya Gennadi (Gerhilde), and Meghan Lindsay (Helmwige). 
Maines boasts an extensive list of Wagner roles, including Freia (Das Reingold), Senta (Der Fliegende Holländer), Ortrud (Lohengrin), Venus (Tannhäuser), Adriano (Rienzi) and Kundry (Parsifal). Recent season highlights for her include two roles with Tiroler Landestheater: first, Beelzebub in Werno's Last Paradise Lost last February, and Die Aufseherin in Strauss's Elektra in June and July 2023. 
We caught up with Maines this week, to reflect on her career in opera, what inspired her to begin singing, the best part of being an opera singer, whether she believes in fate, and more. In her words, the best piece of advice she's been given: "believe in myself and trust."
When was your first singing lesson?
At Canterbury High School of the Arts, age 14, with Charlotte Stewart in Ottawa, Ontario.
What inspired you to sing?
ABBA. Listening to my ABBA records on my Winnie the Pooh suitcase-style record player at approximately age 7 yrs old.
What is your favourite orchestral instrument? 
Cello, because it is warm, rich, and smooth. It can also be fiery, sturdy, and the line is like a reliable wave of the ocean.
What is your favourite thing about singing with an orchestra?
Singing with an orchestra is like singing in duet with the most glorious partner in the world. It lifts you up, supports you, challenges you, influences you, speaks and whispers to you like a spirit in your ear.
What is something most people don't know about opera life?
An opera singer is never without music in their heads and hearts. The work goes on 24/7. There is no day-off once you start singing professionally. We must constantly practice and review, and memorize everything – not just our music/text but the music/text of our colleagues in the opera. We must know exactly how long each word is, where the rests are, why the rests are there, understand the dynamics and how the music helps or hinders the dramaturgy.
An opera singer is alone on that stage without their music – only the music that they've held in their mind's eye is available to them. Plus, we're always stressing about staying healthy.
Which role do you wish you could sing, but is not in your voice type?
The Queen of the Night
Top 3 favourite composers
Richard Wagner, Giacomo Puccini, Richard Strauss
What is the best thing about being an opera artist?
Finding the sweet spot between the composer's, director's, and conductor's wishes and idealism for the role and your own interpretation.
Are you a cat person or dog person?
Cat, although I love dogs too and grew up with both.
What is your spirit animal?
A bald eagle. And I have a tattoo of her… not telling where.
What book are you reading at the moment?
"Where The Crawdads Sing" by Delia Owens
What TV show did you binge-watch last?
"The Wheel of Time"
Which colour best symbolises your personality?
Orange
What is the best advice you have ever been given?
Believe in myself and trust.
What is one very popular thing that you have no interest in?
The Kardashians
Do you believe in fate?
Yes
Does your process change from role to role?
No
What does it mean to be brave with music?
To experiment with your voice and instrument and to trust your instincts.
How long do you spend preparing to get into a character?
Unconsciously, I probably start from the moment I wake up on the day of the performance. Consciously, I start from the time it takes to transform my appearance whilst in the makeup.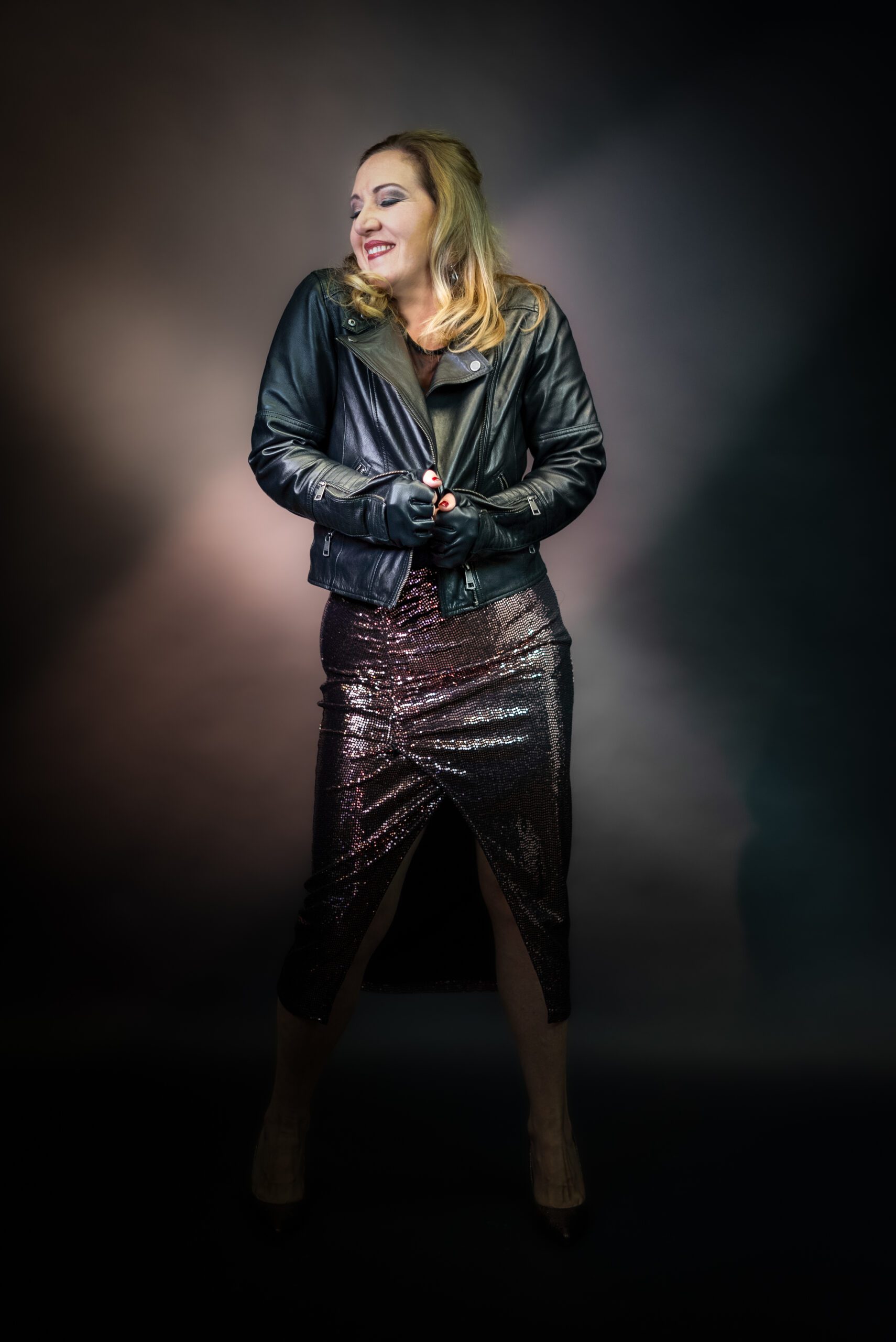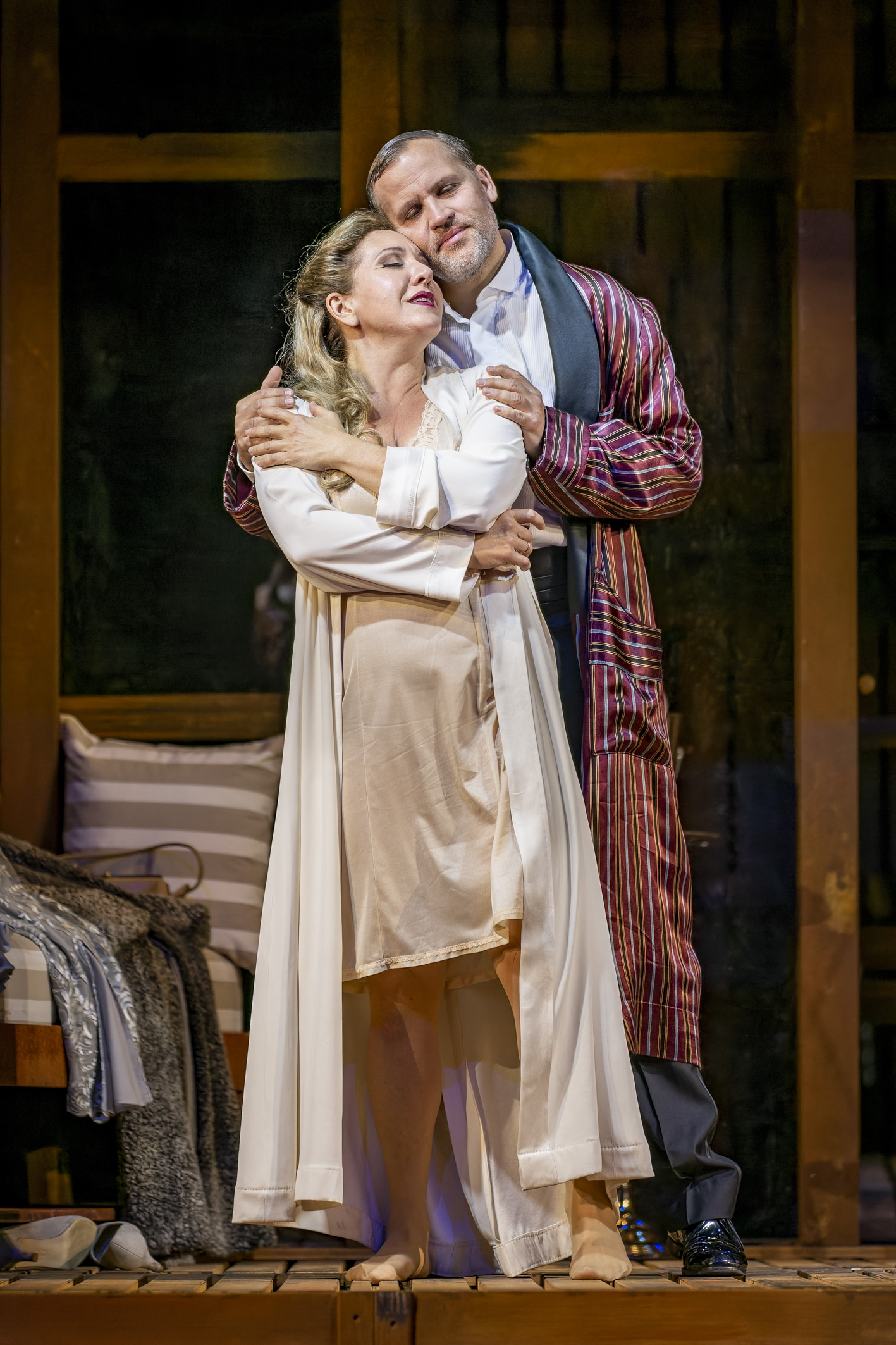 Jennifer Maines (Lisa) and Florian Stern (Walter) in Landestheatre's Die Passagierin, 2022 Ⓒ Tiroler Landestheater
Wagner's Die Walküre 
Pacific Opera Victoria
Oct 12-21, 2023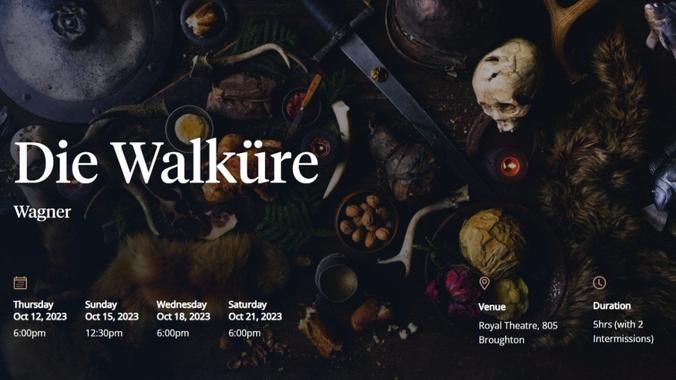 CONDUCTOR Timothy Vernon
ASSOCIATE CONDUCTOR Giuseppe Pietraroia
STAGE DIRECTOR Glynis Leyshon
CHOREOGRAPHER & FIGHT DIRECTOR Jacques Lemay
SET & COSTUME DESIGNER Pam Johnson
STAGE MANAGER Bonni Baynton
ASSISTANT STAGE MANAGER Katerina Sokyrko, Kelsey Cain
SIEGMUND Viktor Antipenko
SIEGLINDE Aviva Fortunata
BRUNNHILDE Jennifer Maines
WOTAN Mark Delavan
FRICKA Allyson McHardy
HUNDING Simon Wilding
GERHILDE Natalya Gennadi
HELMWIGE Megan Lindsay
ORTLINDE Jennifer Taverner
WALTRAUTE Megan Latham
ROSSWEISSE Mariya Krywaniuk
SEIGRUNE Joni Henson
GRIMGERDE Maria Soulis
SCHWERTLEITE Susan Platts
In Richard Wagner's mesmerizing opera Die Walküre, the second installment of his epic tetralogy Der Ring des Nibelungen, a dramatic tale of gods, heroes, and destiny unfolds. Set in a mythical world of gods and mortals, the story follows the intertwined fates of the brave warrior Siegmund and his long-lost twin sister Sieglinde. As their forbidden love blooms amidst a raging storm, they discover their true identities and their shared heritage as the offspring of Wotan, the mighty ruler of the gods. However, their passionate bond sets off a chain of events that threatens the balance of power in the divine realm.
Amidst this turmoil, the Valkyries, fierce warrior maidens who gather fallen heroes to Valhalla, come into play. Led by the bold and valiant Brünnhilde, they descend upon the human world to fulfill their sacred duty. But when Brünnhilde defies her father Wotan's command and aids Siegmund, she becomes entangled in a web of divine consequences and faces dire repercussions. Die Walküre is a gripping tale of love, betrayal, and sacrifice, filled with iconic soaring melodies, powerful vocal performances, and breathtaking orchestral passages that transport audiences to a world of myth and legend; where destiny unfolds in a grand feast of emotions and grandeur.
---
Opera Canada depends on the generous contributions of its supporters to bring readers outstanding, in-depth coverage of opera in Canada and beyond.
Please consider subscribing or donating today.