Danish baritone Johan Reuter is recognized as one of the foremost bass-baritones performing today. His voice has taken him to many of the world's most prestigious opera houses, including The Metropolitan Opera, Canadian Opera Company, Deutsche Oper Berlin, and Teatro Real Madrid among many others. You can see him next on the Canadian Opera Company's stage singing the title role in the company's production of The Flying Dutchman, running now until Oct 23. He is joined by internationally acclaimed American soprano Marjorie Owens singing Senta and German operatic bass Franz-Josef Selig singing Daland. This visually striking production from director Christopher Alden is not to be missed (read our review here).
Drink of choice?
Water. Obviously.
What's something most people don't know about opera life?
A broadcaster from a classical music radio station once made a feature where she took a young person to the opera for the first time and then interviewed the person about the experience. Part of the feature was to meet me after the performance, and it was only then, that it dawned on the young person, that the performance had been without amplification.
Does performing in different locations impact your performance?
You cannot separate the two. The performance only happens once—in that particular space. Which by the way might be the singular most beautiful thing about live-performances.
Are you happiest in the country or in the city?
I love the countryside. The beauty. The quiet. The way I can just be ME. But I couldn't LIVE there. At least not yet. Because a big city is ALIVE—and that's what I want to be.
Which TV show did you binge-watch last?
Last Week Tonight with John Oliver. Whether you agree with his political views or not, he is the most intelligent, funny and charming TV-host imaginable. #mancrush
:
What is the luckiest thing to ever happen to you?
Having children. As a young person, I was quite sure that parenthood wouldn't become a part of my life—but I was wrong. And oh was that lucky.
2022 Rubies Awards Gala
Monday, November 7, 2022 6PM
An Evening Celebrating Canadian Opera Artists
FOUR SEASONS CENTRE FOR THE PERFORMING ARTS
TICKETS & INFORMATION
What's the best thing about being an opera artist?
Being a part of a centuries-old tradition, that brings together every artform known to humankind, thereby creating experiences which, when we succeed, exceeds the sum of said artforms in their impact on the audience.
Do you believe in ghosts?
No, I don't. But I've seen more than one of them.
What is the best advice you have ever been given?
"It's never too late to have a happy childhood". If you—as I—believe, that all the persons we've been still live inside us, that is a very comforting and challenging thought.
What is one very popular thing that you have no interest in?
Gambling. I'm too matter-of-fact to think "What if…".
What is the first thing you would do if you won the lottery?
Not believe that I had won the lottery.
Do you believe in fate?
No. And that seems to be mutual.
What's the biggest risk you've taken for a production?
As an opera singer, you take the same huge risk every single evening: Even if you have years and years of experience working with and knowing your voice, it will still tell people things about you that you can't control.
If you weren't a singer / instrumentalist / conductor, you'd be…
A politician. It's just about everybody's favourite pastime to hate them—but really: somebody has to do the work.
What's your favourite orchestral instrument? Why?
The oboe. That's the instrument my late father played—which for no reason makes it my favourite instrument in the symphony orchestra…
Which role do you wish you could sing, but is not in your voice type? (ex. a soprano who admires a bass role)
Argh… Don José in Carmen. "La Fleur" is just an exquisite aria! I've sung Escamillo several times – and he's just about the most simple (and—sorry—STUPID)—character in all of opera… Don José is PATHETIC – but oh so human…
Tent or hotel?
Strange question. The 5-star-hotel has been invented. Why would anybody want to stay in a tent?
What's your ancestry?
Both of my parents had parents, who grew up in families so poor, that they literally FLED when they had the chance. That this was a thing in 20th-century-Europe might surprise some people.
What's your favourite movie?
Hans Alfredson's The Simple-Minded Murderer is the best and most horrible movie ever made. The director—who was by far the most beloved celebrity in Sweden at the time—could not persuade anybody to play the villain – so he ended up playing the character himself—and the people of Sweden never forgave him (!) Find it on your streaming service and weep. Seriously: You Will Weep.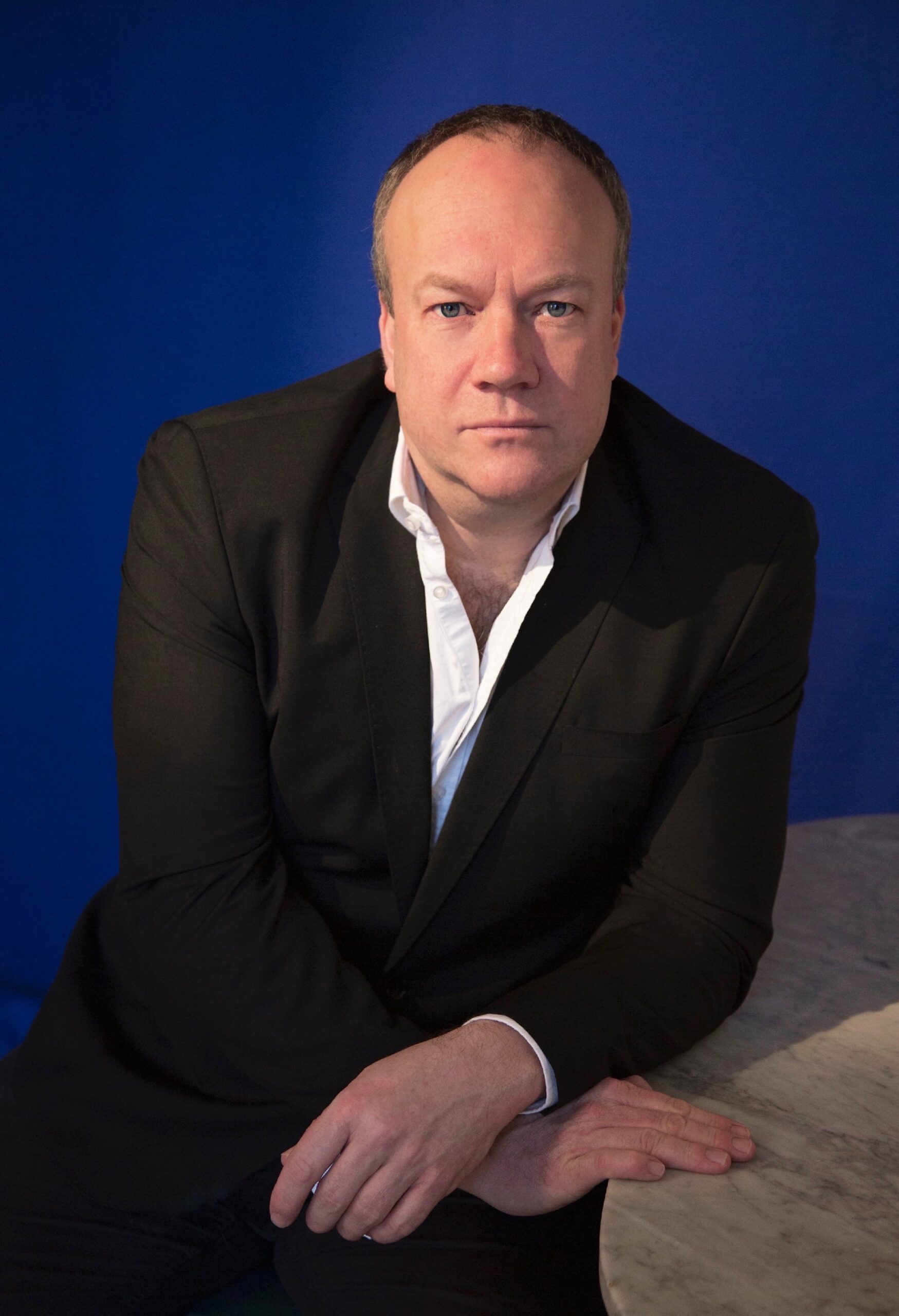 The Flying Dutchman
Canadian Opera Company
Composed by Richard Wagner
Oct 7-23, 2022
JOHAN REUTER / MARJORIE OWENS
FRANZ-JOSEF SELIG / MILES MYKKANEN
In a fishing village, a young woman named Senta has become infatuated with the story of the Flying Dutchman, a sea captain condemned to sail for eternity. Legend has it that he has been cursed, and can only step ashore once every seven years—unless he finds true love. When a ghostly ship anchors near her town's harbour, Senta's fantasies are put to the test in director Christopher Alden's visually striking production, inspired by classic Expressionist cinema and Wagner's feverish, Romantic score.
---
Opera Canada depends on the generous contributions of its supporters to bring readers outstanding, in-depth coverage of opera in Canada and beyond.
Please consider subscribing or donating today.