Our Artist of the Week is seasoned-veteran Canadian baritone Brett Polegato. Soon to celebrate three decades in the business, he has appeared on major international stages including at The Metropolitan Opera, La Scala, the Concertgebouw, Opéra National de Paris, Glyndebourne, Lyric Opera of Chicago, Teatro Real, and at home at the Canadian Opera Company. This week he will help Calgary Opera celebrate their golden jubilee by performing in their gala performance hosted by Ben Heppner on September 22, 2022.  He will return to Calgary Opera in the New Year to take on the title role in Mason Bates's The (R)evolution of Steve Jobs.

When was your first singing lesson (and with whom)?
It was thanks to my Grade 7 school music teacher in Niagara Falls that I had my first voice lesson. I was singing treble in the school choir (my voice still hadn't changed) and my music teacher, Janis Medland, said to 13-year-old me, "You have a good voice. You should take lessons." Of course, not knowing much about the singing profession, I thought to myself, "If I can sing, what do I need lessons for?!" But Miss Medland was persistent—thank you, Miss Medland!—and I finally sought out a teacher. I studied with Deborah Linton for about six years and those lessons were crucial in preparing me not only for my audition for the Faculty of Music at the University of Toronto but for my career as a singer.
Drink of choice?
The business of singing can be tiring at times, so after a long day there is nothing quite like a martini, very dry, with olives. And in case you're wondering, Sacred is my gin of choice.
Favourite place?
Being half Italian, I think I'd have my passport revoked if I didn't say Italy. At the moment, I'm in love with Rome but, really, can you go wrong with any city in Italy? On a recent trip to Venice, I was finally able to take a trip to nearby Treviso and visit the birthplace of my paternal grandparents. The experience was emotionally overwhelming—I felt like I had finally come home.
Top 3 favourite operas
I have always said I am one of the few lucky singers who has sung in most of the "best" operas ever written: Orfeo (Monteverdi), Don Giovanni (Mozart), Don Carlo (Verdi), Tristan und Isolde (Wagner) and Pelléas et Mélisande (Debussy). I understand why each of them—for very different reasons—is cited as the best. But my favourites? I'd have to say Pelléas (having sung Pelléas a lot, I'm dying to sing Golaud), Eugene Onegin (I will sing this role at the drop of a hat), and Wozzeck.
Which opera role do you want to be singing right now?
It's a toss up between Golaud (Pelléas et Mélisande), which I have yet to sing, and Amfortas (Parsifal), which I last sang in concert with Yannick [Nézet-Séguin] conducting. I have yet to do a staged performance of Parsifal.
Which opera role do you want to be singing in 10 years?
I am lucky to have sung well over 50 lead roles in a career which spans almost three decades. (Next month, is my 30th year anniversary.) I started my career singing Monteverdi and Mozart and am now tackling Verdi and Wagner so it's hard to imagine what's coming next! It would be lovely to think that one day I could take on Rigoletto, but there is still time. Longevity is key.
Who is a singer you admire that is currently working?
In 2019, I made my Metropolitan Opera debut opposite Lisette Oropesa in Massenet's Manon. I had a lot of fun working with her and we developed a strong connection onstage. I'd like to think that she and I have become good friends as a result of that collaboration. I have such admiration for her as a musician and person, and I am still in touch with her regularly. In fact, earlier this season I was able to meet up with her and her husband in Zurich and catch up over dinner. It is always enlightening to share stories with her and I welcome any advice she has for me.
What was the first opera you ever saw?
After I left senior public school, I stayed in touch with Janis Medland (my school music teacher) and it was she who first introduced me to opera. She had a subscription to the Canadian Opera Company and encouraged me to get one as well. So in Grade 9, I began travelling to Toronto with her to experience the art form that she loved so well. My first opera was Lohengrin! But I went back to the opera anyway. Luckily, my second opera was Turandot with the wonderful Martina Arroyo. Thanks to the lavish sets, the dramatic story line and the lush melodies I was hooked, and I have been in love with opera ever since.
What's your ancestry?
On my mother's side, I am Scottish and English from way back, but my father is first generation Canadian. In fact, his parents were still Italian citizens when he was born. I hold both Canadian and Italian citizenship.
What's your favourite movie?
That's a touch question. There are so many movies that move me to tears. One of favourites is The Heiress with Olivia de Havilland, Montgomery Clift and Ralph Richardson. I have watched it more than half a dozen times and I see something new every time.
Are you a cat person or dog person?
I am 100% a cat person. Because, as in any healthy relationship, you should have to fight for affection. Besides, cats almost never bark!
What was your childhood dream job?
As a child, I was fascinated by the night sky. I loved staring up into space and imagining the myriad worlds orbiting all those stars. It was intoxicating to think that I might discover some of the secrets of the universe and I hoped that one day I would become an astronomer.
What book are you reading at the moment?
Tom Perrotta's The Leftovers is currently on my nightstand. Having twice binge-watched the HBO series—one of the best shows ever to have been produced—I felt I had to read the book that inspired the TV show.
Which TV show did you binge-watch last?
Because I hate both blood and violence, I naturally had to watch Spartacus. Hey, not everything has to be high art.
What's a big investment for an opera artist, but totally worth it?
I don't know how a singer can embark on or sustain a career without a weekly voice lesson. With all of my travelling, I am not always able to check in with my teacher but I do so as often as I can. During COVID, one of the things of which I am most proud is that, for two years, I had a weekly lesson. At a time when artists were making almost no money, it was a very costly investment… but it was money well spent.
What is the best advice you have ever been given?
This is not advice I have been given but rather something I have observed over time: "The greatest opportunities in life come at the most inopportune moments."
You have to be ready for anything.
What is something most people don't know about you?
I am actually quite shy. *He pauses for those who know him to stop laughing.* I have learned how to overcome this and, quite often, I overcompensate for this but it is still something I struggle with. It comes in part from never wanting to make a fool of myself. This has become less of an issue for me, now that I have made a fool of myself on more occasions than I'd care to count.
What is one thing that you cannot live without?
I cannot live without books. In addition to reading them (or rather, allowing over 2,000 of them to collect dust on my shelf, waiting to be read), I also collect signed copies. And for the record, I prefer the term "passion." "Addiction" has such a negative connotation.
What's the biggest risk you've taken for a production?
In 2010, I did a wonderfully contemporary production of Don Giovanni for Calgary Opera which was directed by Glynis Leyshon. Designer Bretta Gerecke set the piece in a corporate office tower. After being passed over for promotion, thanks to a bit of nepotism on the part of the Commendatore, the company's CEO, Giovanni spirals out of control and ultimately meets his end in a fiery dumpster. I had to sing the final scene hanging on to scaffolding suspended about 20 feet above the stage. Did I mention I'm scared of heights and that the final scene is a big sing? After my last line, I had to jump into the dumpster—yes, it really was on fire—making sure to aim for the centre of it so as not to get burned.
Have any specific directors inspired you?
I believe that, with very few exceptions, I have learned something from every director with whom I have ever worked. But there are three directors who stand out in my memory. The first is Stephen Wadsworth. Stephen directed the Iphigénie en Tauride I did for Seattle Opera in 2007. During one of Iphigénie's arias, I was staged to stand alone in profile in another room of the temple. In one rehearsal, Stephen came up to me to retool my motivation for standing in silence during the aria. "We are losing you in this scene and we can't. Your presence is important to me, even when you aren't singing." From this moment on, I trusted him implicitly because I knew that my performance mattered to him and that I was safe in his hands. A number of years later, in 2018, I was working with Stephen Lawless on a production of Le nozze di Figaro. Despite having done the piece almost a dozen times by this point, I was impressed that he was able to show me scenes in a way I had never imagined them before. And finally, there was Andreas Homoki's production of Madama Butterfly this summer in Bregenz. Andreas succeeded in taking what is essentially a chamber opera, especially in acts two and three, and transferring it to an outdoor, floating stage for an audience of 7,000 each night without losing the intimacy of the piece. To me, he is a genus.
What does success look like to you?
Success is being fortunate enough to work each day of your life as an artist, make music alongside people who inspire you, have fun with colleagues who make you laugh, share your love of music with audiences who want to receive it, and then go home to the people who love you and whom you love.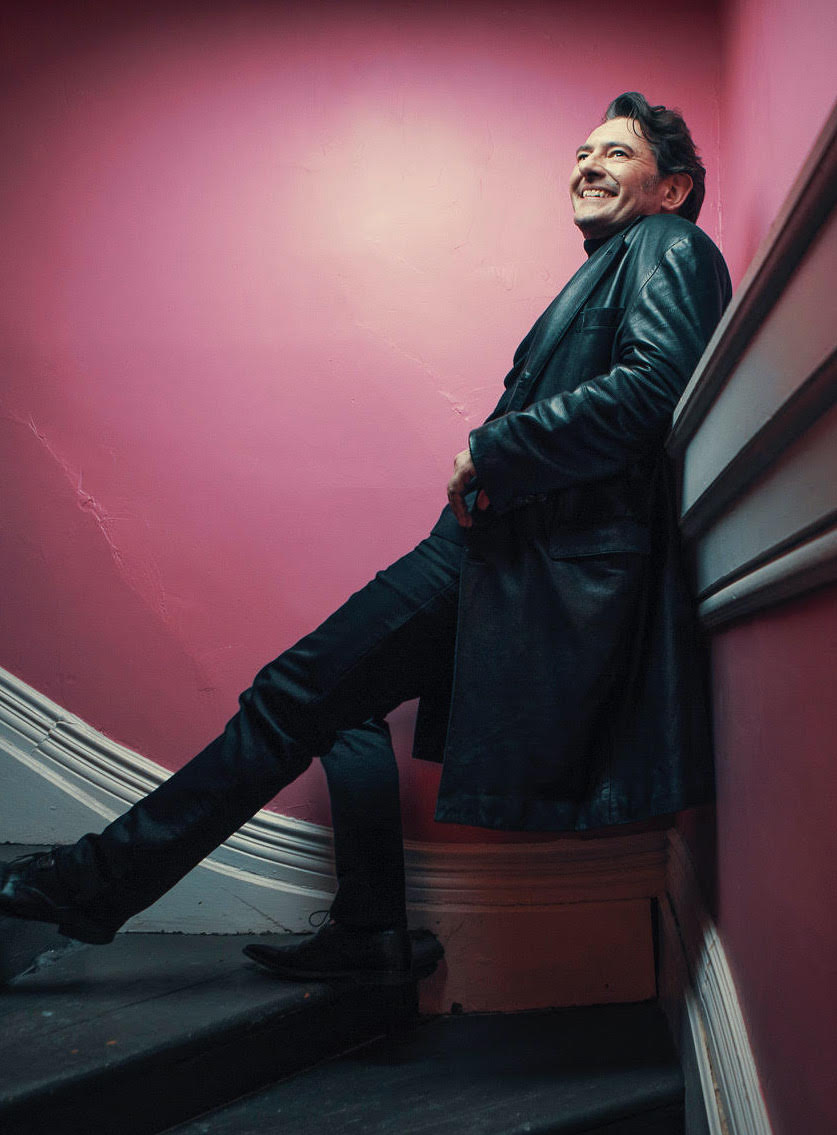 50th Anniversary Concert
Calgary Opera
Hosted by Ben Heppner

CONDUCTED BY Jonathan Brandani & Alice Farnham
TRACY DAHL / LYNE FORTIN / DAVID POMEROY / ANDREW LOVE / JOHN TESSIER / BRETT POLEGATO / KRISZTINA SZABÓ
A night of arias, duets, and choral numbers featuring prominent Canadian opera stars, the Calgary Opera Chorus, and accompanied by the Calgary Philharmonic Orchestra.
A Glimpse of the Concert Program
---
Opera Canada depends on the generous contributions of its supporters to bring readers outstanding, in-depth coverage of opera in Canada and beyond. Please consider subscribing or donating today.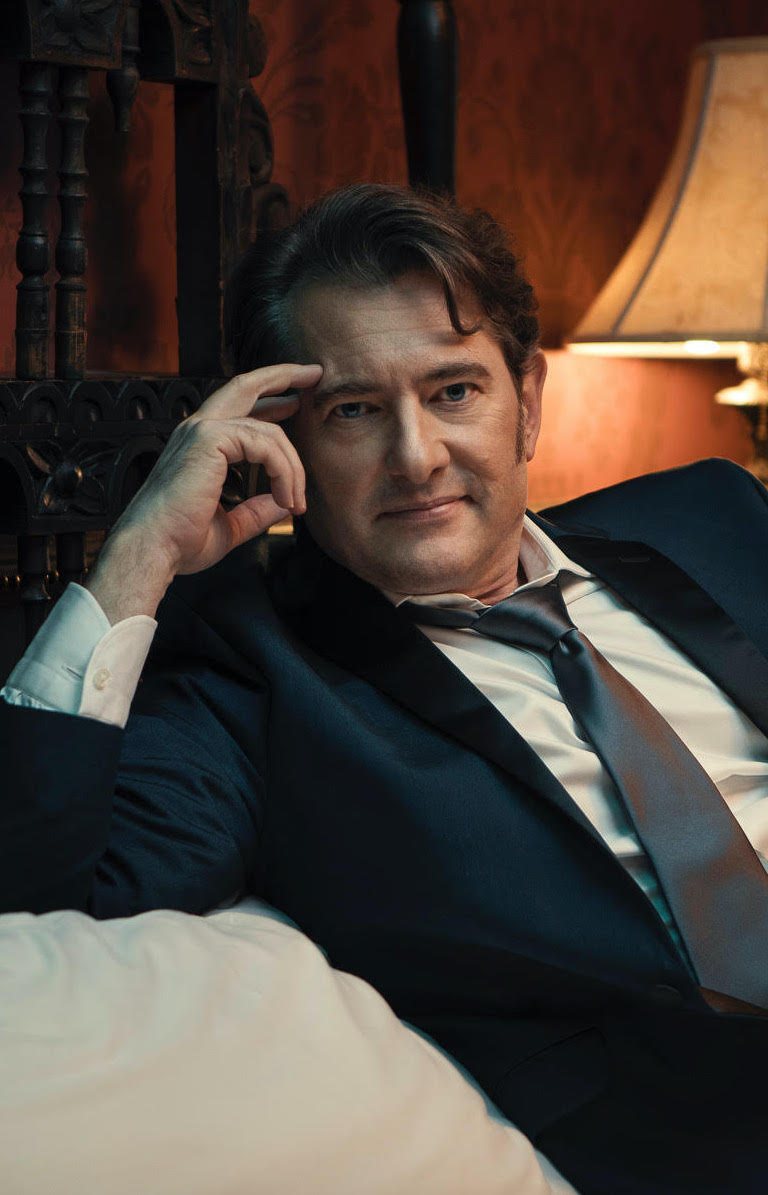 Photos of Polegato Ⓒ Shayne Gray