The 2022/23 season will be a busy one for Quebec-born tenor Frédéric Antoun, marking a number of notable debuts: first, a role debut in February as Narraboth in Canadian Opera Company's Salome, followed by another debut as Don José in Opéra Comique's new production of Carmen in April, and a company debut in July at the Savonlinna Festival singing Romeo in Roméo et Juliette. If you happen to be in Milan, you won't want to miss him singing Caliban in the Robert Lepage-directed Tempest at Teatro alla Scala. The production runs until Nov 18, and boasts visually striking sets, a contemporary score by conductor Thomas Adès, and a stellar cast that includes fellow Canadian Josh Lovell singing Ferdinand, Leigh Melorse singing Prospero and Audrey Luna singing Ariel, among others. Luckily, we got the chance to connect with the in-demand tenor and ask him 24 rapid fire questions about life, the music industry and valuable lessons learned.
Antoun is also feature on ATMA Classique's star-studded Massenet album featuring 333 of the composer's songs (many that have never been heard before!) released on November 4 and featured in our current issue of Opera Canada (in our special project report). Learn more about that album here.
When was your first singing lesson (and with whom)?
In 1996 with David Doane at the École de Muisque Vincent-D'Indy.
What/who inspired you to sing?
What made me want to do this for a living was when I sang my first Evangelist in a Bach Saint-John Passion. The storytelling, the sense of communion, of synergy between the audience, the choir, orchestra and soloists made it a very spiritual event.
Drink of choice?
Whisky!
Heels or flats?
Completely flat, minimalist soles. I've stopped wearing the Vibram's "Five Fingers" because they're a bit too ape-like but almost all I wear now are minimalist shoes and I've never been in better shape. It's great to use your body as the technology 🙂
Favourite place?
Home with my family and my piano.
If you weren't a singer, you'd be:
A composer or a doctor
What's your favourite orchestral instrument? Why?
The clarinet. It seems to have a hypnotic effect on me when it's well-played. It just takes all the space in my head and my heart, like a spiritual voice.
What's something most people don't know about opera life?
It's a very lonely life, especially when your family is on the other side of the Atlantic. It can make you truly miserable.
Coffee or tea?
Coffee is essential to me but I love a good tea/herbal tea
What is one surprising thing that you have learned in becoming an opera singer?
It opened me up to people. You can't hold anything back, you have to go for it and take risks constantly. You also learn to remember people's names because everyone matters in a production.
What's your ancestry?
My father is Egyptian and my mother French-Canadian
What's your favourite movie?
I have a special weakness for Amadeus.
What's your favourite non-classical band?
U2. The bands of your teenage years are supposedly the ones that stay with you for life.
What's the luckiest thing that has ever happened to you?
Having a healthy, smart, good-hearted and handsome son, with his mother being one of the kindest souls you will ever meet
Which TV show did you binge-watch last?
Shantaram. I loved the book and Apple is making a tv-series with it.

Do you believe in ghosts?
Maybe. But I don't go into that dimension.
What's a big investment for an opera artist, but totally worth it?
Auditions when you're young and private lessons with a great teacher.
What is one thing that you cannot live without?
Love.
What is the first thing you would do if you won the lottery?
Pay off my house and only work half of a year.
The music industry is tough, and filled with rejection. How do you cope? Does it get easier?
You focus on what you can change, not what you can't. And yes, it does get easier! There's always someone in a worse situation than you.
Does singing help keep you young?
Definitely. It's holistic and proprioceptive; it makes you very aware of your body and soul.
Do you believe in fate?
I believe in life, its opportunities and its lessons.
What does it mean to be brave with music?
Two things: to take risks during a performance, with something that you didn't even try during practice or rehearsals. You are always very exposed. Sometimes it's wise to take these risks, sometimes not, but it's always brave. The other thing is to not be afraid to go beyond the indications of the score. The music was written for specific ensembles and soloists. When the intrinsic qualities of the interpreters change, sometimes it's best to adapt the music, as long as it's coherent.
What is happiness for you?
Harmony in my surroundings and the happiness of my loved ones.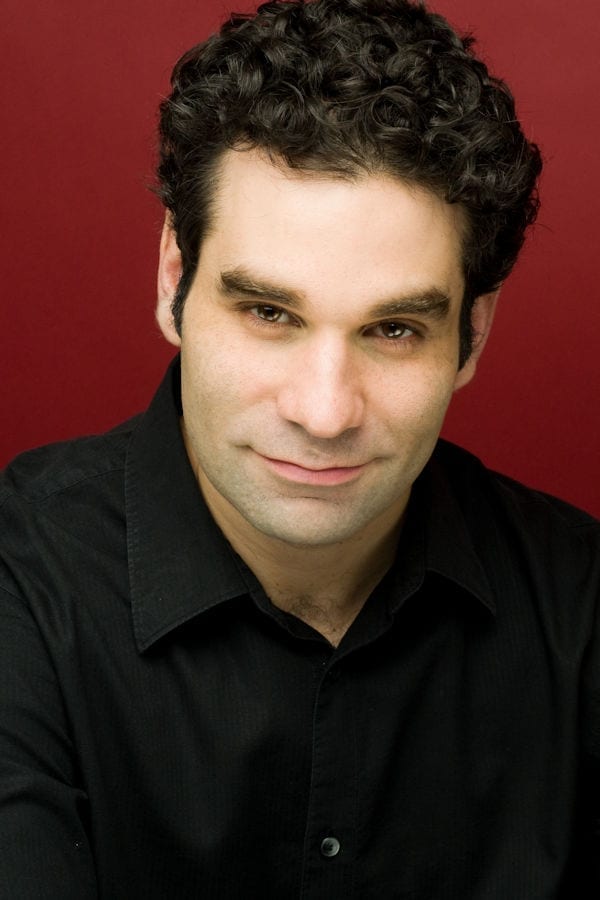 Photo (top) © Helen Tansey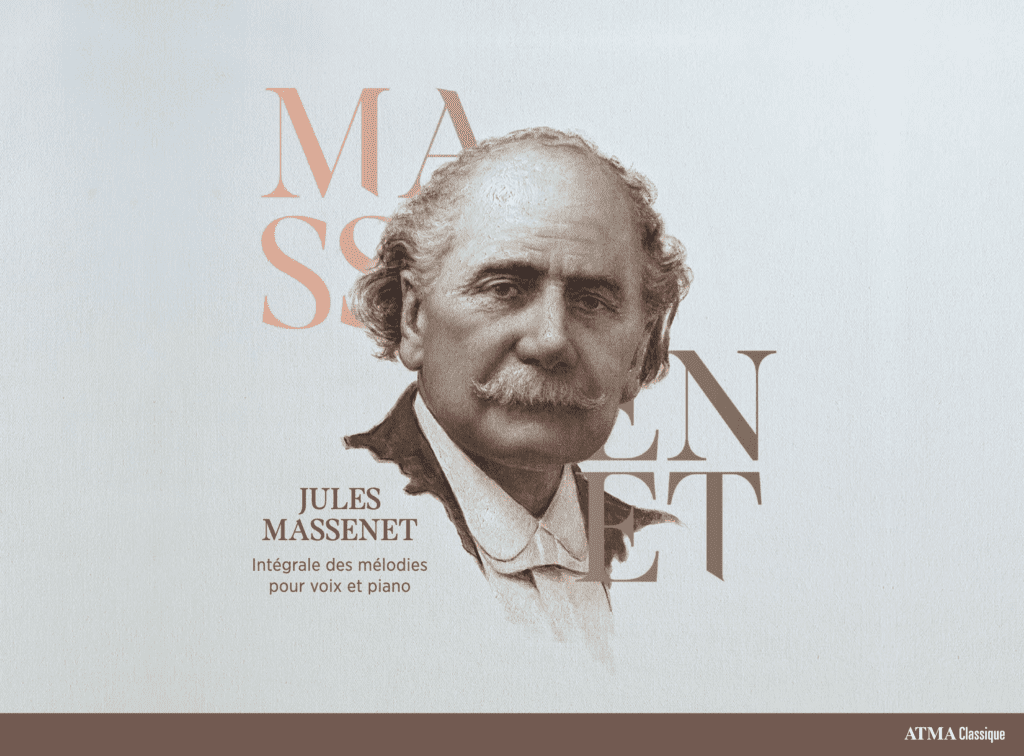 The Tempest
Teatro alla Scala
Composed by Thomas Adès
Nov 5 – Nov 18, 2022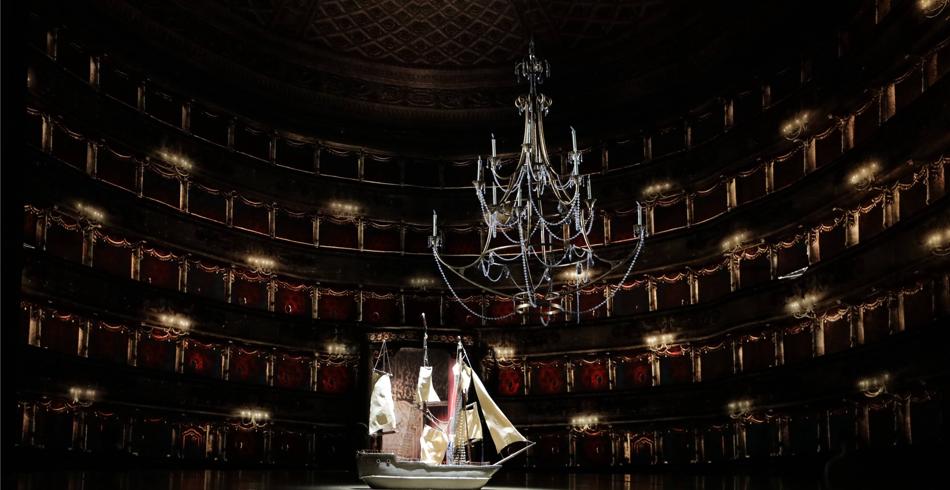 LEIGH MELROSE / AUDREY LUNA / FRÉDÉRIC ANTOUN / ISABEL LEONARD / JOSH LOVELL / TOBY SPENCE / ROBERT MURRAY
Teatro alla Scala expands its contemporary repertory by presenting for the first time one of the most famous and frequently performed operas by Thomas Adès. Putting the magical arts of Prospero, the betrayed Duke of Milan, to music, The Tempest premieres in Italy at La Scala in the imagerich production of Robert Lepage, whose stage sets allude precisely to Piermarini's loges. A unique experience in sound and vision that gives us great reason to believe in the future of opera.
---
Opera Canada depends on the generous contributions of its supporters to bring readers outstanding, in-depth coverage of opera in Canada and beyond.
Please consider subscribing or donating today.