Calgary-born soprano Aviva Fortunata, an alumnae of the Canadian Opera Company's Ensemble Studio (2013-2016), makes her role and company debut with Sarasota Opera singing Elvira in Verdi's Ernani (March 11-26), alongside tenor Rafael Davila (Ernani), baritone Ricardo José Rivera (Don Carlo), bass Mariano Buccino (Don Ruy Gomez de Silva), soprano Elizabeth Novella (Giovanna), tenor Levi Hamlin (Don Riccardo) and bass-baritone Eric McConnell (Jago).
In the fall, she covered Elettra in The Metropolitan Opera's Idomeneo; coming up she also covers Donna Anna in their new production of Don Giovanni (May 5-June 2). When she stepped in last-minute to cover the title role in Dallas Opera's production of Norma in 2017, the performance became a career-defining moment for her. 
Tickets are now on sale for Ernani.
When was your first singing lesson and with whom?
My first singing lesson was at age 5 in Calgary with Christine Ernst. All I wanted to sing was Anne of Green Gables (full disclosure—that is still true).
Drink of choice?
A Sazerac from Commander's Palace.
 

 

View this post on Instagram

 
Favourite city that you've worked in?
Berlin is an amazing city to work and live in, full of history and also very modern.
Top 3 favourite composers
Verdi, Rachmaninov, and Strauss.
What's your favourite opera house?
Teatro La Fenice in Venice.
Which opera role do you want to be singing right now?
Desdemona in Verdi's Otello.
Which opera role do you want to be singing in 10 years?
Isolde.
Who is a singer you admire that is currently working?
Elza van den Heever.
Who is a singer you admired from the past?
Anita Cerquetti—her career was like a firework, it exploded and faded quickly, but makes me long to know what else she could have accomplished.
What's the funniest thing that has happened to you on stage?
A soprano sent me mid-performance (I was playing her maid) to search her dressing room for a VERY crucial prop she'd forgotten. I eventually found it—in her purse!
What's your favourite thing about singing with an orchestra?
When it's going well, you breathe together and perform like one organism, feeding off of each other.
Are there more musicians in your family? 
My father played clarinet professionally in orchestras from the age of 14 but did not pursue music after high school. My mother studied singing with the magnificent Norma Piper Pocaterra (please read "The Diva and the Rancher"!), while my younger brother minored in classical guitar, and my older brother never met an accordion or euphonium he didn't like. Suffice it to say, we are a family of music-lovers!
What's your favourite movie?
I cycle between Singing in the Rain, Sister Act (1 and 2), and Cabaret.
What's your favourite non-classical band?
Lately, I am listening to a lot of Jacques Brel.

What's the luckiest thing that has ever happened to you?
Being gifted with endlessly supportive and loving parents.
What's the best thing about being an opera artist?
The fact that no two performances can ever be the same. It is a live art form of collaboration, there is always something new to enjoy or discover every time you are on stage.
Which album did you listen to last?
Stan Rogers, "Home in Halifax".
What book are you reading at the moment?
A good friend just lent me "Untamed" by Glennon Doyle—highly recommend!
What's your guilty pleasure?
Below Deck Sailing Yacht (team Gary-Daisy all the way!)

Do you sing in the shower?
No, but I sing in the car. Only belting, often Celine Dion.
What is the best advice you have ever been given?
My teacher, Wendy Nielsen, advised me to keep an audition journal—what I wore, what I sang, who I sang for, and later I come back and fill in any feedback I received. Sometimes I read my earliest entries to remind myself how far I've come, or wonder—what was I thinking?!
What is something most people don't know about you?
That at any given moment, I am likely thinking about the Murder She Wrote/Magnum PI crossover episodes.
If you could be stuck in an elevator with one person, who would it be?
Dolly Parton, hands down.
What is the first thing you would do if you won the lottery?
Bring Anne of Green Gables to Broadway (I told you, I'm obsessed)
Do you believe in fate?
I absolutely do, I think everything works out the way it should even if you can't see it in the moment.
What does it mean to be brave with music?
Being brave in music is daring to make your own choices, and coming up with new ideas even if it isn't the way "everyone else" does it. But somehow, sometimes being brave is also trusting someone else's ideas even if they take you far out of your comfort zone.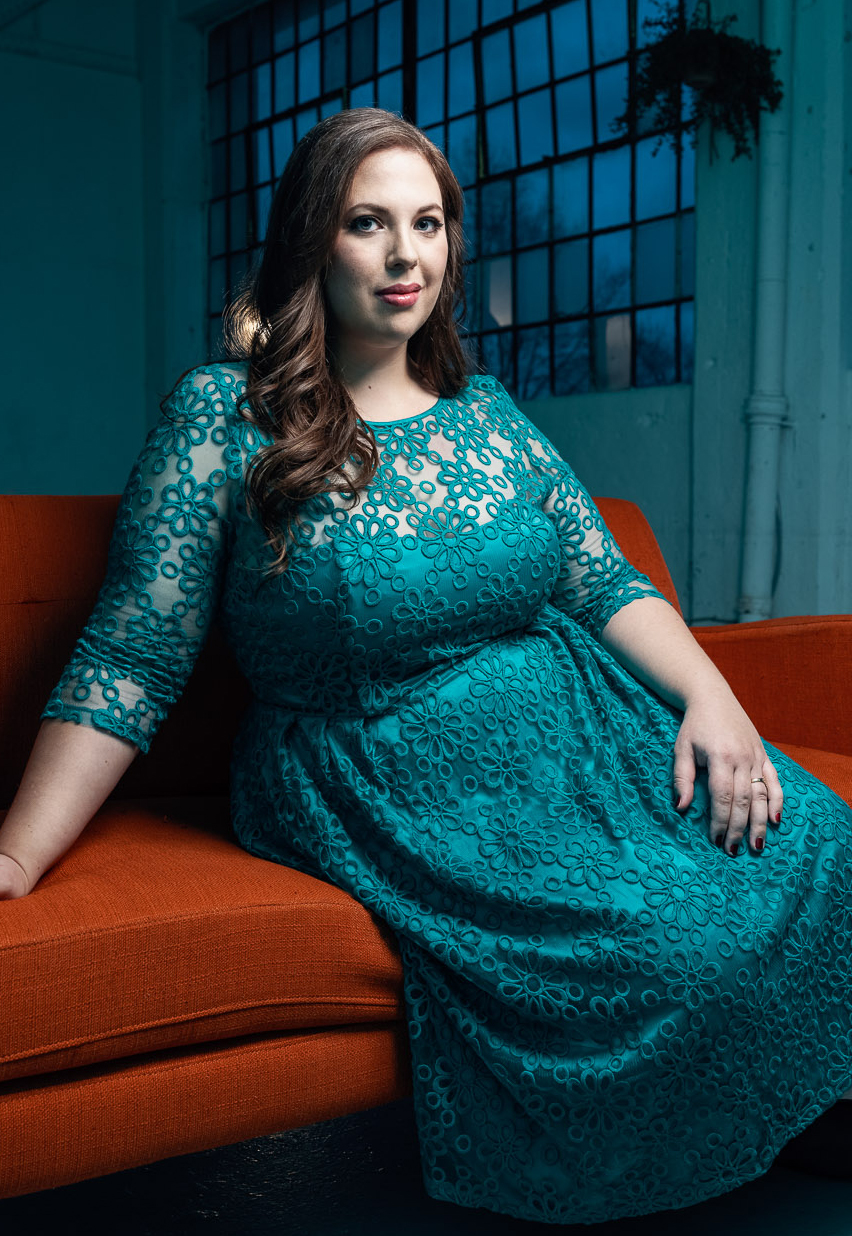 Aviva Fortunata © Shayne Gray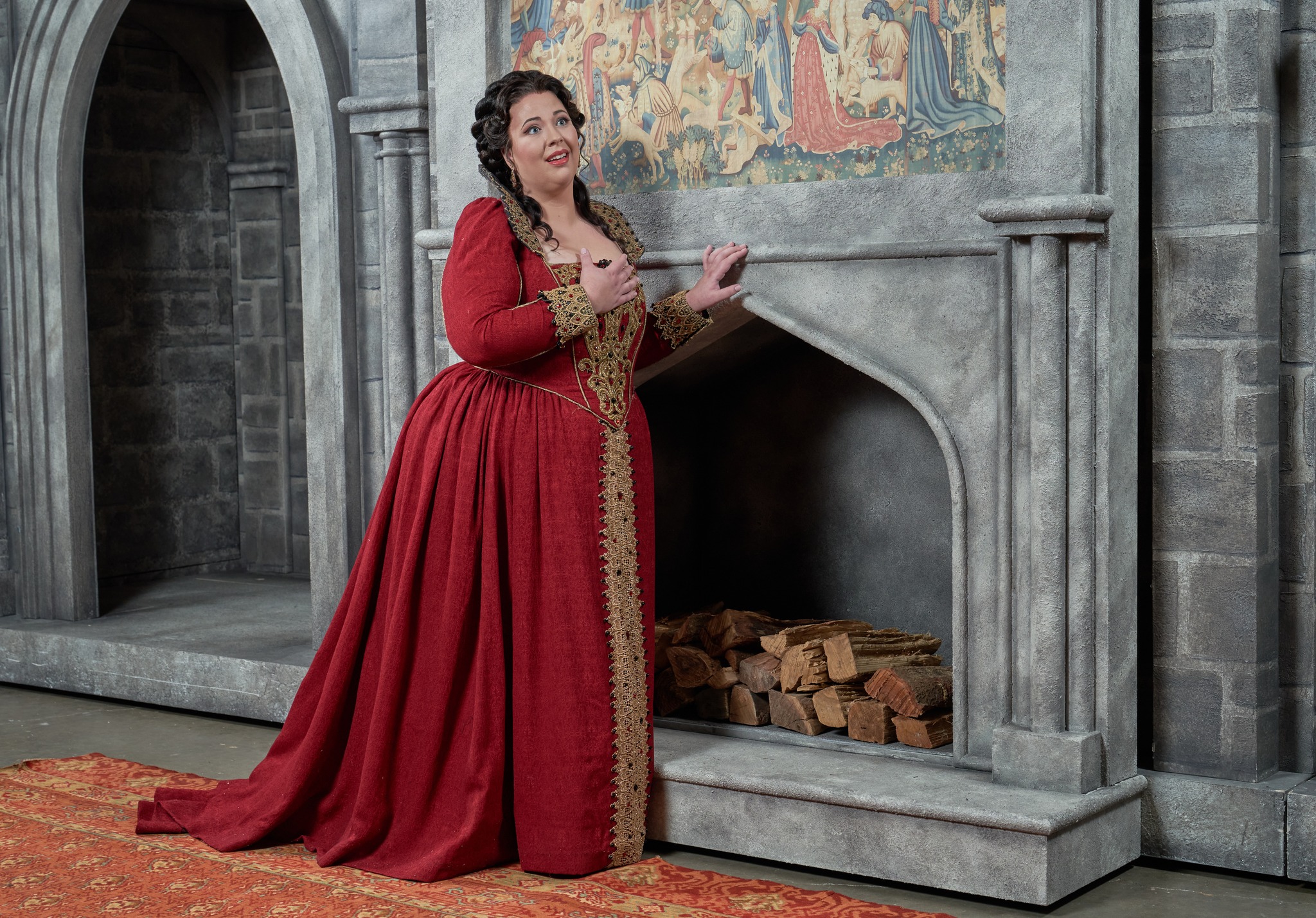 Aviva Fortunata as Elvira in Sarasota Opera's Ernani © Sarasota Opera
Verdi's Ernani
Sarasota Opera
March 11-26, 2023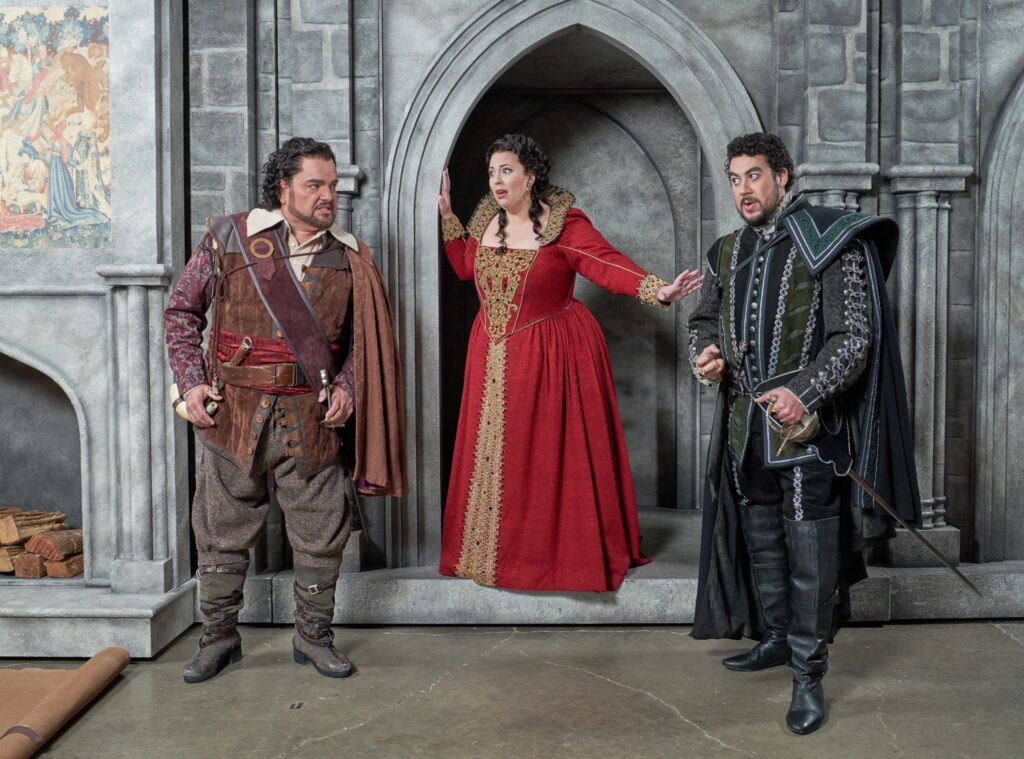 RAFAEL DAVILA / RICARDO JOSÉ RIVERA / DON RUY GOMEZ DE SILVA /
AVIVA FORTUNATA / ELIZABETH NOVELLA / LEVI HAMLIN / ERIC MCCONNELL
The bandit Ernani has lost his land, wealth, and title, and faces competing suitors, including the king, as he pursues his true love, Elvira. One of the greatest of Verdi's early works encompasses love, honor, and tragedy with passionate choruses, emotional arias, and a stirring score.
---
Opera Canada depends on the generous contributions of its supporters to bring readers outstanding, in-depth coverage of opera in Canada and beyond.
Please consider subscribing or donating today.