What is summer without opera festivals? After two pandemic years that forced companies and festivals to cancel and postpone performances, we're happy to report that summer festivals are back at last. July's calendar is delightfully stacked, and it includes many of the country's acclaimed festivals returning alongside some other happenings—both local and abroad—that we know will delight.
As always, we've assembled a cheat sheet on what not to miss – here's what to catch and where.
---
1. May 22 – August 28 2022—Glyndebourne Music Festival 
Don't miss a number of Canadians headlining this year's Glyndebourne Music Festival, including conductor Jordan de Souza who will be at the podium for Puccini's La Bohème from July 6 to August 14, and soprano Jane Archibald who will be singing the title role in Glyndebourne's first-ever staging of Handel's Alcina from July 8 to August 24. Check out the festival's full program & get your tickets here.
2. July 25-31, 2022—Westben Summer Festival 
Nestled amongst the peaceful hills of Northumberland County, Westben Summer Festival kicked off on June 25 and this year's program offers a mix of live and digital performance. Opera lovers will recognize many of the voices in the festival's Abba Mia! concert series starting July 13, including sopranos Caitlin Wood and Meher Pavri, alto Rebecca Poff, and tenor Adam Fisher. Other highlights include the festival's Concert in the Barn series, which offers performances from several acclaimed Canadian artists, including soprano Karina Gauvin and Juno Award-nominated singer Barbra Lica. All live performances will take place in Westben's original performance venue, a custom-built, 400-seat timber-frame barn that combines state-of-the-art acoustics with a rustic atmosphere. For the full Westben program and tickets, go here.
3. June 29 – July 16, 2022—NUOVA Opera & Music Theatre Festival 
Edmonton-based Opera NUOVA's Opera & Music Theatre Festival kicked off on June 29 with Gian Carlo Menotti's The Consul, followed by Monteverdi's early music opera The Coronation of Poppea on July 9. The production will be conducted by Christopher Bagan, with direction from Kim Mattice Wanat (cast details will be announced at a later date). Miller's broadway classic Tuck Everlasting closes out the festival from July 13-16, with direction from Rob Herriot and featuring dancers from Celtic Ceilidh Dance Academy. Other festival highlights include a concert series, masterclasses at King's University, and a Song & Aria concert featuring participants of Opera NUOVA's 2022 10-day program. Browse their full summer program here.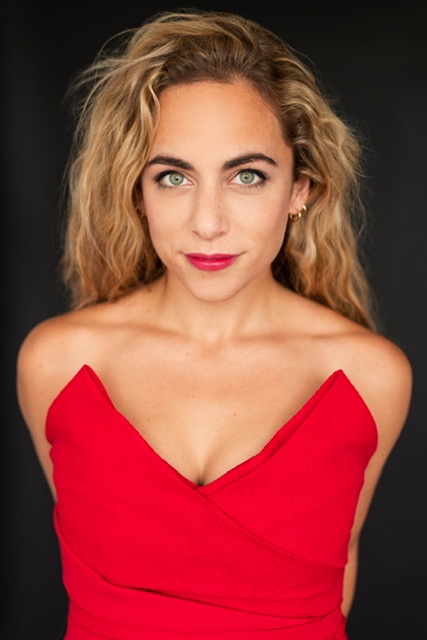 Reilly Nelson (c) GAETZ PHOTOGRAPHY
4. July 19-August 18, 2022—Glimmerglass Festival
The creation of famed comic playwright Ken Ludwig with music by Gioachino Rossini will have its world premiere on July 19. A tale of adventure, and love starring Canadian soprano Reilly Nelson as Gianna and American soprano Jasmine Habersham as Mimi. Canadian Brenna Corner Co-Directs with American Francesca Zambello; Joseph Colaneri conducts (details here).
5. July 2 – Sept 11, 2022—Under the Spire Music Festival (USMF)
Formerly known as the Indian River Festival, PEI's Under the Spire Music Festival returns for its 26th year with a diverse program offering classic favourites, beloved local voices, family fun, and Celtic festivities. The festival's operatic highlight is Donizetti's Don Pasquale on Aug 5, featuring bass-baritone Alex Halliday in the title role, soprano Midori Marsh as Norina, and artist Yanik Gosselin as Ernesto, among others. Other classic programming in the fest includes Bagels and Bach with Julia MacLaine, and The New Cohort, a chamber concert featuring Keith Hamm and Julie Hereish. The full concert program & tickets are available here.
6. July 6 – 30, 2022—Toronto Summer Music Festival
Running from July 6 to 30, Toronto Summer Music Festival offers a diverse program of mainstage and special concerts, masterclasses, and family programming. Opera aficionados, take note of the William & Phyillis Waters Gala – a special concert  kicking off this year's fest, featuring soprano Mireille Asselin, pianist Rachel Kerr, Juan-Miguel Hernandez on viola, and Steven Philcox on piano. Other programming includes Shadows of the Past: Shostakovich, Schönberg, and Scheer, featuring TSM's Academy Fellows; and Appl and Rieger in Recital, starring baritone Benjamin Appl and pianist Wolfram Rieger. For the full TSM festival schedule, go here.
7. July 7-Aug 18, 2022—Brott Music Festival
Canada's largest orchestral music festival is celebrating its 35th year, with a season that includes a mix of opera, broadway, rock, and educational programming. A tribute to late and beloved musical director Boris Brott began the festival on June 30, followed on July 7 by Viva L'Italia PopOpera, an evening of opera highlights including Verdi's Overture to La forza del destino, Rossini's Largo al factotum from Il Barbiere di Siviglia, Giordano's Nemico della patria from Andrea Chenier, and more. Featured concert soloists include Tamar Simon, Ellita Gagner, Lizzy Hoyt, and David Faria Araujo among others. Other programming includes Rossini's whimsical opera La Cenerentola opening July 14, featuring Lizzie Hoyt in the title role, alongside John Tessier as Prince Ramiro, Geoffrey Schellenberg as Dandini, and Maxime Martin-Vo as Don Magnifico, among others. For the full festival program and tickets, go here.
8. July 20-Aug 21, 2022—Bregenzer Festspiele
If you happen to be in Bregenz, make sure you don't miss the 2022 Bregenzer Festspiele. A number of Canadian voices are headlining this year's festivities, beginning with tenor Spencer Britten singing Lindoro in Rossini's L'italiana In Alergi from July 8 to 12. Other Canadian performances of note include baritone Brett Polegato who is singing Sharpless in Puccini's Madame Butterfly from July 20-August 21, and soprano Ambur Braid, singing Stephana in Giordano's emotionally charged Siberia from July 21 to August 1. Tickets and the full festival program is available here.
9. July 21-Aug 4, 2022—Ottawa Chamberfest
Kicking off July 21, Ottawa Chamberfest runs through to August 4 offering a series of live and livestreamed concerts, community engagement activities, midday matinées, and more. Highlights include Finnish-Canadian soprano Emili Losier and pianist Jenna Richards's program featuring works by Canadian female composers on July 24, Kwagiulth and Stó:lō First Nations mezzo-soprano Marion Newman alongside the Gryphon Trio and Nordic Voices on July 29; a midday matinée with soprano Rachel Fenlon on July 30, performing Schubert's Winterreis; and another signature concert featuring acclaimed Canadian mezzo-soprano Rihab Chaieb, performing works by Respighi, Berlioz, and Schoenberg on August 2. All three concerts will also be available to livestream. Tickets and more festival information available here.
10. July 23 – Aug 14, 2022—Halifax Summer Opera Festival
The Halifax Summer Opera Festival relaunches July 23 running to August 14, offering masterclasses, concerts and culminating in four fully-staged performances of Gluck's Armide. The training program based in Halifax, NS will run for three weeks giving emerging singers professional opportunities to learn, train and perform in an entire, fully-staged opera. Tickets for Armide are available for purchase here — Melissa Doiron will direct, Nina Scott-Stoddart and David Mosey will oversee stage direction, and Giancarlo Scalia will accompany on piano. The cast will be announced later in July.
11. July 24-Aug 4, 2022—Festival d'Opéra de Quebec
Starting July 24, the 11th edition of the Festival d'Opéra de Québec returns with a musical lineup that appeals both to opera lovers and neophytes alike. Hélène Dorion and Marie-Claire Blais's new opera Yourcenar – Une île de passions kicks off the fest on July 28 and 30. Inspired by the life and work of Marguerite Yourcenar, with music by composer Éric Champagne, this Quebec production stars Stéphanie Pothier as Marguerite, Kimy McLaren as Grace, and Hugo Laporte as Jerry. Gounod's mythical Faust follows on July 29, featuring Thomas Bettinger as Faust, Patrick Bolleire at Méphistophélès, and Anne-Catherine Gillet as Marguerite. This year's festival program also includes Lehàr's popular operetta The Merry Widow (One Veuve Joyeuse), and Maillo & Lavoie's lyrical triptych Tales of Andersen. Tickets and more details available here.
12. July 26-Aug 6, 2022—Vancouver Bach Festival
Early Music Vancouver's Bach Festival will explore new territory, fusing Scottish traditional music with Baroque masters. Highlights of the 2022 program include: an electric chamber concert on July 28 that features new works by Canadian composers, and stars Cree-Métis baritone Jonathan Adams with master erhu improviser Lan Tung; The Next Generation: Baroque Innovations, a concert on August 3 featuring the next generation of musicians performing works by Caccini and Strozzi, Purcell and Schmelzer; and a lineup of multiple concerts featuring Bach's sonatas and concertos. Tickets and full festival program is available here.
13. July 28 – Aug 29—Highlands Opera Studio 
Haliburton-based Highlands Opera Studio, run by Co-Artistic Directors Valerie Kuinka and Richard Margison, returns on July 28 with a full live performance season that includes a masterclass series, alongside opera concerts and community events. This year's offerings include From Opera to Broadway on August 3, a performance featuring favourite solos and ensembles from opera and musical theatre; A Night at the Operetta on August 9, with favourites from Merry Widow, Die Fledermaus and Gilbert and Sullivan; and Tchaikovsky's tragic Onegin from August 25-29. Other program highlights include HOS's pay-what-you-can Music on the Bay event on August 13 and its Canadian Stories Told Through Opera series. Productions will be performed by the 2022 professional program participants. Tickets and more details available here.
---
Opera Canada depends on the generous contributions of its supporters to bring readers outstanding, in-depth coverage of opera in Canada and beyond. Please consider subscribing or donating today.