Our Artist of the Week is one of the world's leading tenors (and also another voice leading the Canadian Opera Company's current production of Salome), German-Canadian Michael Schade. In addition to being a frequent performer on many of the world's leading stages (including The Metropolitan Opera, Teatro alla Scala, and the Royal Opera House Covent Garden) and being one of Salzburg Festival's favourite artists for almost two decades, he has earned a reputation as an exceptional concert and recital soloist and notable recording artist. His list of awards includes three Juno Awards for CBC Records's "Die Schöne Müllerin" with Malcolm Martineau, "Soirée Française" and "Mozart: Arie e Duetti", and being appointed an officer of the Order of Canada in 2017. When not performing on the stage, Schade is a professor at the University of Music and Performing Arts in Vienna, where he devotes himself to developing the next generation of singers and hosting master classes. He is also the Artistic Director of the Internationale Barocktage Stift Melk in Melk, Austria. 
Highlights coming up for Schade: Elgar's Dream of Gerontius with British conductor Nicholas Collon at the Vienna Konzerthaus on March 2, Soirée Française in Quebec City with Canadian soprano Karina Gauvin and Orchestre Symphonique de Québec on May 3, and Musikverein Graz's Die Fledermaus in Concert with Mauro Peter, Christiane Kang, and Sebastian Holecek in Graz, Austria on June 29.
When was your first singing lesson (and with whom)?
In high school with John Arab and Roma Riddell.
What inspired you to sing?
Life as a choirboy at St. Michael's Choir School in Toronto.
What's your favourite movie?
The Third Man, starring Orson Welles.
Coffee or tea?
Coffee.
Heels or flats?
Important question in baroque productions!
Favorite place?
In my Vienna kitchen.
If you weren't a singer, you'd be _.
A veterinarian or winemaker.
Top 3 favourite composers?
Bach, Mozart, Schubert
Top 3 favourite operas?
Salome, Idomeneo, Dido and Aeneas
Which opera role do you want to be singing now?
Herod (of Strauss's Salome)
Which opera role do you want to be singing in 10 years?
Herod (Salome) and Captain Vere (of Britten's Billy Budd).
Singers you admire that are currently working?
Gerald Finley, Bryn Terfel, and Ambur Braid.
What's the funniest thing that has happened to you on stage?
My pants split in Metropolitan Opera's Barbiere di Siviglia, and one time, a Salome (in a production) didn't show up for the Dance (of the Seven Veils).
What's your favourite orchestral instrument? Why?
Cellos… they're like tomatoes to a ragu.
What's your favourite thing about singing with an orchestra?
It's the ultimate symbiosis.
What's something most people don't know about opera life?
That is takes a whole team behind you to make it happen.
Which role do you wish you could sing, but is not in your voice type?
Tristan (of Wagner's Tristan und Isolde).
What are you afraid of?
Bungee jumping, parachuting, and deep see diving – NEIN, DANKE!
What is one surprising thing that you have learned in becoming an opera singer?
It becomes ever more enjoyable over time.
What was the first opera you ever saw?
Emilio de' Cavalieri's Rappresentatione di anima et di corpo.
What's your ancestry?
German, which is why I adore bread!
What's your favourite mind-calming practice?
Cooking.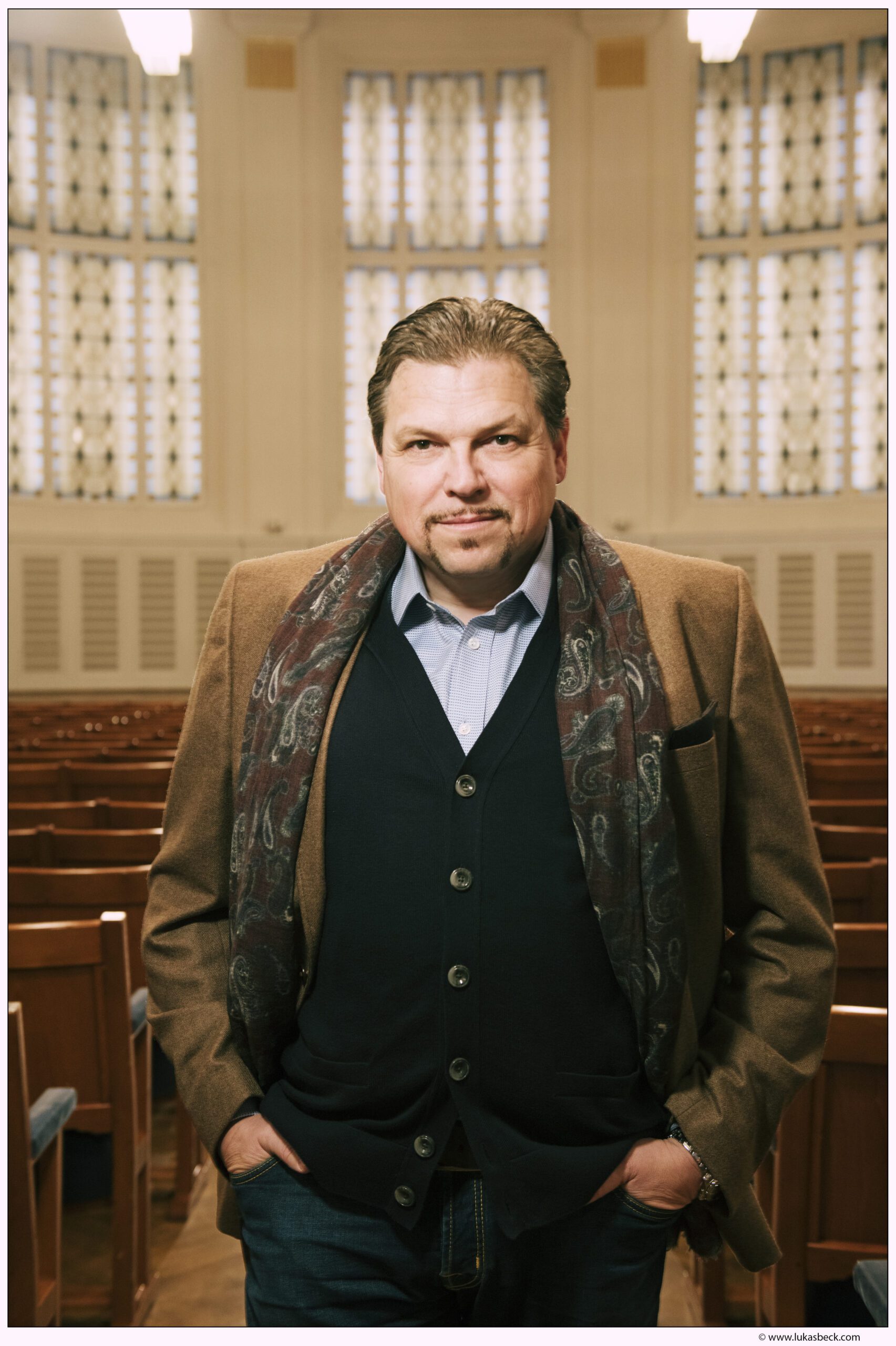 Michael Schade © Lukas Beck
Strauss's Salome
Canadian Opera Company
Feb 3 – Feb 24, 2023
AMBUR BRAID / MICHAEL KUPFER-RADECKY / MICHAEL SCHADE / KARITA MATTILA / FRÉDÉRIC ANTOUN / CAROLYN SPROULE / OWEN MCCAUSLAND / MICHAEL COLVIN / JACQUES ARSENAULT / ADAM LUTHER
A dance—perhaps the most famous one in history—precedes a macabre kiss and an execution in this opera by Richard Strauss. An explosive, modernist score propels the action, redefining musical storytelling.
Directed by Academy Award-nominated Atom Egoyan, this production stars Ensemble Studio graduate Ambur Braid—acclaimed for her recent tour de force performance in the title role at Frankfurt Opera—as Salome, alongside Karita Mattila and Michael Schade.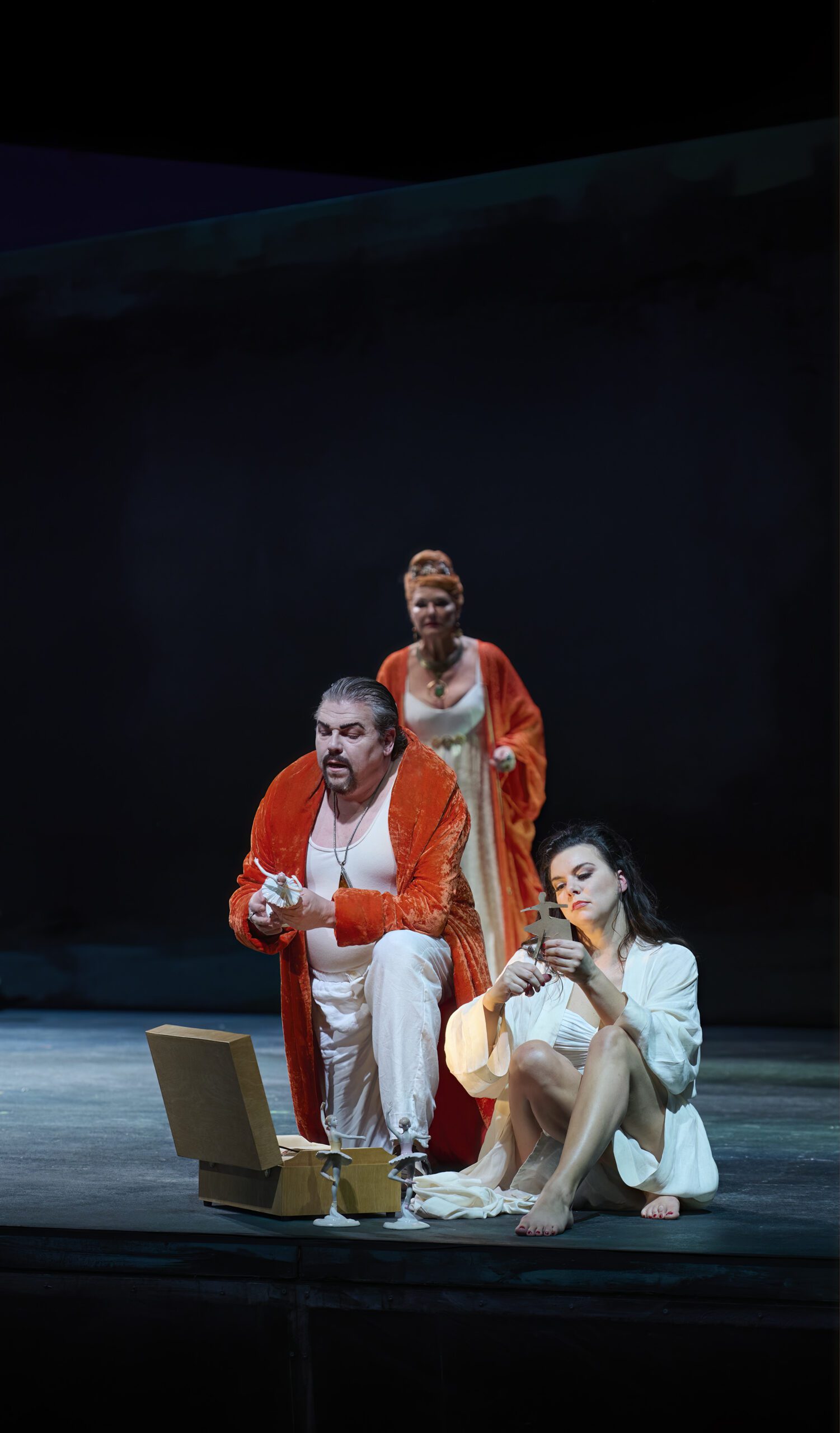 Michael Schade (Herod, front left), Karita Mattila (Herodias, back), and Ambur Braid (Salome, front right) in the Canadian Opera Company's production of Salome, 2023. © Michael Cooper
---
Opera Canada depends on the generous contributions of its supporters to bring readers outstanding, in-depth coverage of opera in Canada and beyond.
Please consider subscribing or donating today.