Our Artist of the Week is Canadian soprano Ambur Braid who is currently giving an "extraordinary performance in the title role" of the Canadian Opera Company's Salome (read our review here) with performances running until February 24 (tickets here). She debuted the role with Oper Frankfurt in September 2021—a watershed moment for her. Celebrated for her enigmatic stage presence, electrifying portrayals of powerful women, and sumptuous voice, Braid has quickly earned international acclaim from critics. In November 2022, she made her role and company debut as Senta in Herbert Fritsch's new production of Der fliegende Holländer for Komische Oper Berlin, and sang her first European performances in Puccini's Tosca with Oper Frankfurt (where she is a member of the ensemble). Her upcoming season includes multiple performances with Oper Frankfurt, singing Angèle in Weill's The Tsar Has His Photograph Taken April 9 to May 13, and singing Chawa in Rudi Stephan's Die ersten Menschen July 9 to 20. Braid is a graduate of the COC's Ensemble Studio Program.
Favourite city that you've worked in?
Lyon – The food!!!
Favourite place?
Always Athens.
Top 3 favourite composers
Korngold, Strauss, Shrecker.
Top 3 favourite operas
Salome, Wozzeck, Tosca
Which album did you listen to last?
SZA
What is one surprising thing that you have learned in becoming an opera singer?
That it's a lifestyle more than a job. You're ALWAYS working or thinking about your instrument (which never leaves you) and what you have to learn next.
Where did you go to school?
Terrace, Victoria, Toronto and San Francisco.
Where's your favourite coffee shop?
Good Grief in Thornbury.
Are you a cat person or dog person?
I'm a poodle person.
What was your childhood dream job?
A florist.
What book are you reading at the moment?
I have a few on the go: Off with Her Head, The Empty Space, The Daily Stoic, Trick Mirror, and How To Stand Up to a Dictator (highly suggest).
What's your guilty pleasure?
I don't feel guilty about anything pleasurable. (A&W Teen Burgers).
Which TV show did you binge-watch last?
Fleischman is in Trouble. It's great!
Do you sing in the shower?
Never. Not once.
What's a big investment for an opera artist, but totally worth it?
A husband.
If you could be stuck in an elevator with one person, who would it be?
A person with a tool to get out of said elevator. I escaped with a silver fork once!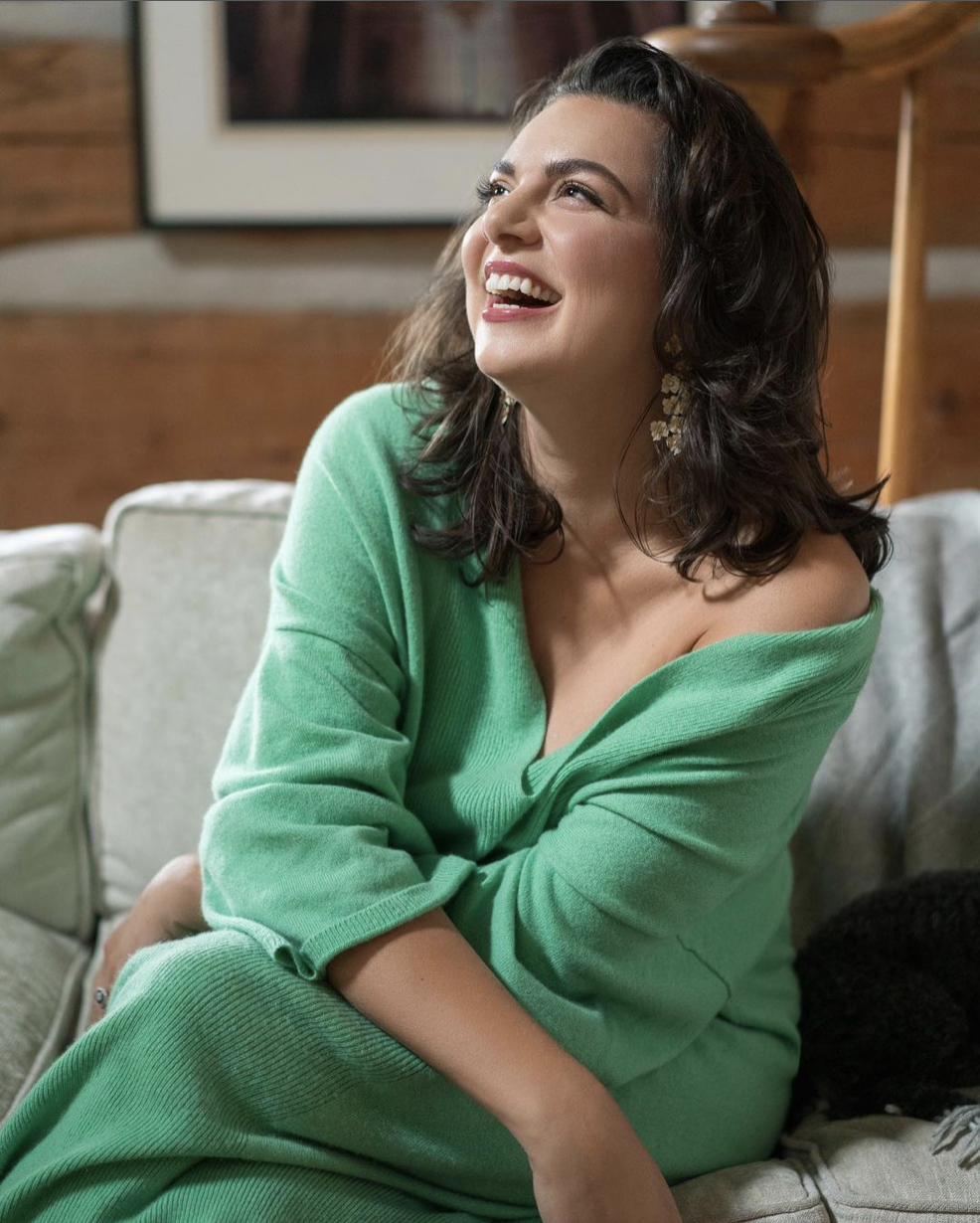 Strauss's Salome
Canadian Opera Company
Feb 3 – Feb 24, 2023
AMBUR BRAID / MICHAEL KUPFER-RADECKY / MICHAEL SCHADE / KARITA MATTILA / FRÉDÉRIC ANTOUN / CAROLYN SPROULE / OWEN MCCAUSLAND / MICHAEL COLVIN / JACQUES ARSENAULT / ADAM LUTHER
A dance—perhaps the most famous one in history—precedes a macabre kiss and an execution in this opera by Richard Strauss. An explosive, modernist score propels the action, redefining musical storytelling.
Directed by Academy Award-nominated Atom Egoyan, this production stars Ensemble Studio graduate Ambur Braid—acclaimed for her recent tour de force performance in the title role at Frankfurt Opera—as Salome, alongside Karita Mattila and Michael Schade.
Ambur Braid (Salome, front) and Karita Mattila (Herodias, back) in the Canadian Opera Company's production of Salome, 2023 ©️ Michael Cooper
---
Opera Canada depends on the generous contributions of its supporters to bring readers outstanding, in-depth coverage of opera in Canada and beyond.
Please consider subscribing or donating today.