Belgian operatic coloratura soprano Jodie Devos is in Québec City, singing Lucie in the Opéra de Québec's production of Donizetti's Lucie de Lammermoor (the production runs from October 21 to 28, tickets here). Jean-Marie Zeitouni conducts a strong cast that also includes Julien Dean (Edgard), Hugo Laporte (Henri), Yoann Le Lan (Gilbert), Emmanuel Hasler (Sir Arthur), and Tomislav Lavoie (Raymond).
Upcoming highlights for Devos include singing Ophélie in Cincinnati Symphony Orchestra's production of Thomas's Hamlet on Nov 17 to 19 (tickets here) with French conductor Louis Langrée, Princess Elsbeth in Opéra Comique's production of Offenbach's Fantasio from December 13 to 23 (tickets here), and Oscar in Gran Teatre del Liceu's production of Verdi's Un ballo in maschera from February 7 to 20, 2024 (tickets here).
This week, we sat down with her to talk about opera, roles that had the greatest impact on her, and everything in between. As Devos says: "if you want something, give yourself the means to achieve it."
When was your first singing lesson?
I had my first lesson when I was 15 years old. My teacher said I was a bit young, but I had some interesting material!
What inspired you to sing?
The Diva Song in the French science fiction action film, "The Fifth Element" by Luc Besson, and many of my parents' friends who were musicians.
Favourite city that you've worked in?
New York City!
Top 3 favourite composers
Puccini, Mozart, Strauss
Top 3 favourite operas
Le nozze di Figaro, Lakmé, Madame Butterfly
What's your favourite opera house?
L'Opera Comique in Paris, France
Which opera role do you want to be singing right now?
Exactly the one I'm singing right now – Lucia di Lammermoor!
Who is a singer you admire that is currently working?
Lisette Oropesa
What's your favourite orchestral instrument?
The French horn – it sounds like velvet.
What's your favourite thing about singing with an orchestra?
The sensation of being a part of something bigger than us.
What was the first opera you ever saw?
Aida
What's your favourite mind-calming practice?
The tapping solution
What's your favourite non-classical band?
Queen
What's the best meal you've ever had?
Lobster a l'armoricaine
Which album did you listen to last?
"Chet" by David Enhco and Marc Perrenoud
What's your guilty pleasure?
Eating crisps!
If you could be stuck in an elevator with one person, who would it be?
The man I love… or Brad Pitt.
When was the first time you cried at the opera?
I don't remember the first time but I do remember the last time – it was last year in the final of Der Rosenkavalier in La Monnaie. I went through so many emotions. It was really overwhelming.
Which of your roles has had the greatest impact on your perspective?
Sœur Constance in Dialogues des Carmélites by Poulenc. Her vison about life and death made me really think about my own vision.
What's the most important lesson you learned from childhood?
If you want something, give yourself the means to achieve it. Don't let people tell you that you can't achieve your dreams!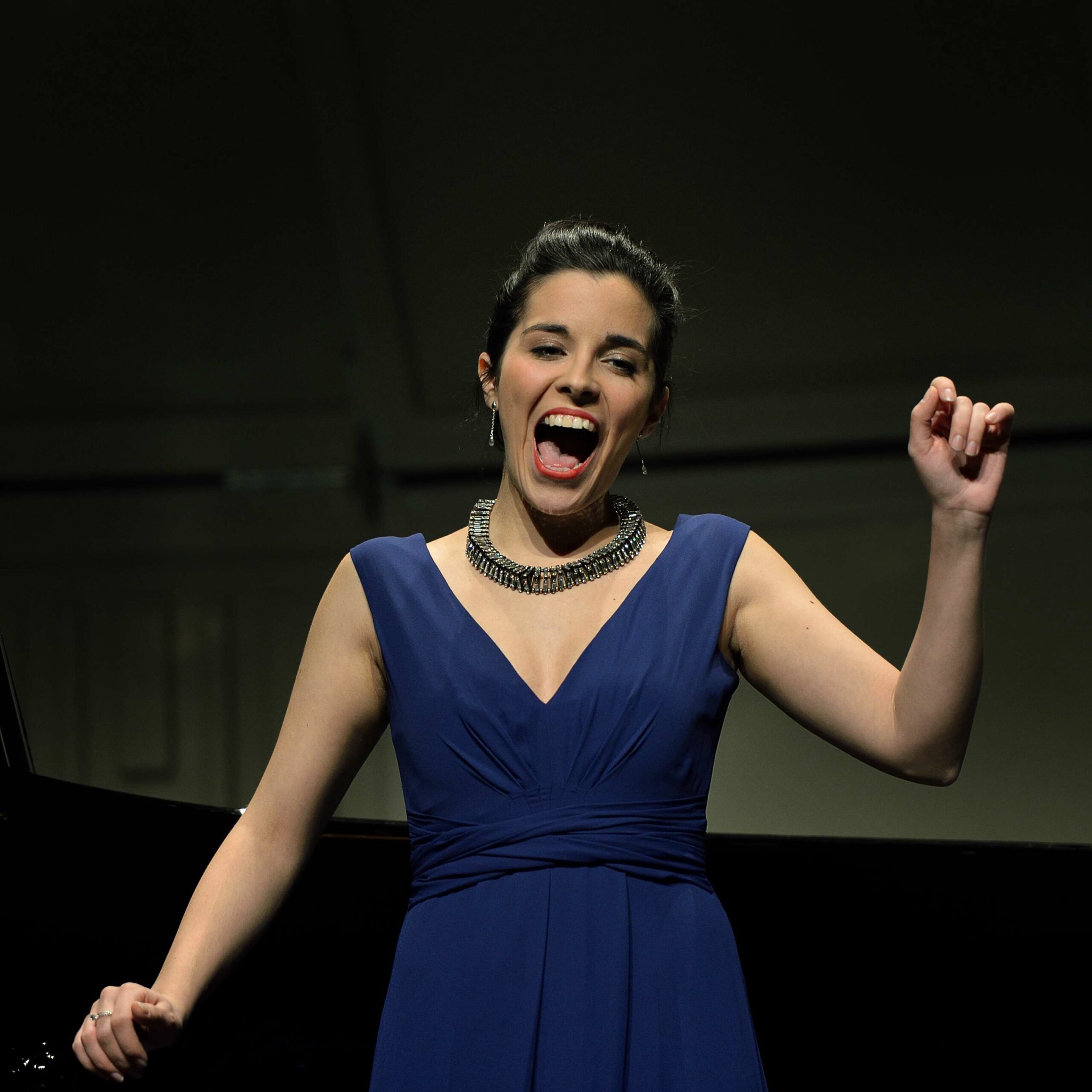 Ⓒ Courtesy of Jodie Devos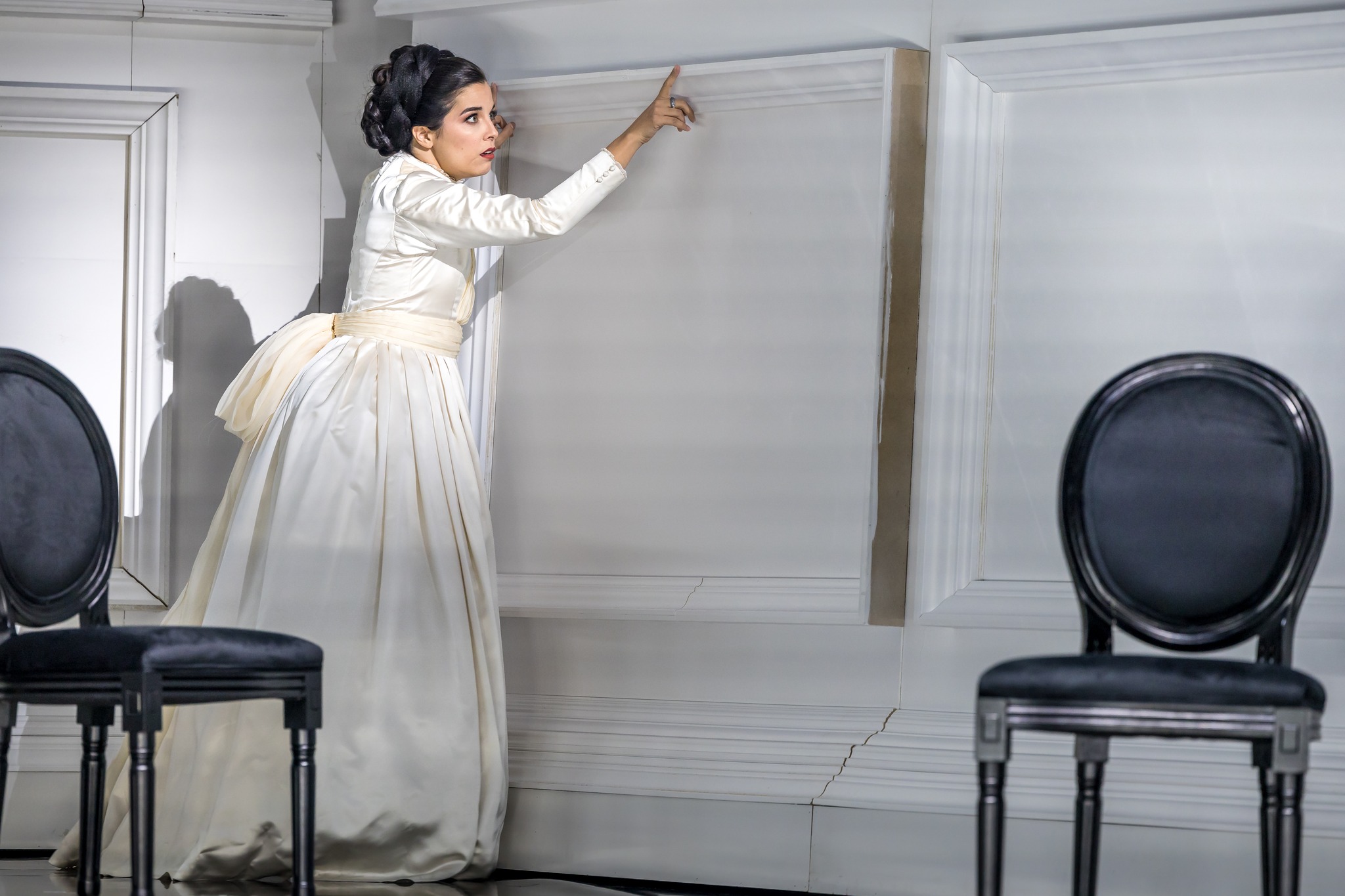 Jodie Devos (Lucie) in Opéra de Québec's production of Donizetti's Lucie de Lammermoor Ⓒ Jessica Latouche
Donizetti's Lucie de Lammermoor
Opéra de Québec
Oct 21-28, 2023
MUSICAL DIRECTOR Jean-Marie Zeitouni
STAGING Nicola Berloffa
SCENOGRAPHY Andrea Belli
LIGHTING Valerio Tiberi
LUCIE Jodie Devos
EDGARD Julien Dran
HENRI Hugo Laporte
GILBERT Yonan Le Lan
SIR ARTHUR Emmanuel Hasler
RAYMOND Tomislav Lavoie
Created on August 6, 1839 at the Théâtre de la Renaissance, Lucie de Lammermoor is the French version of Lucia di Lammermoor adapted by Donizetti himself. With this production, the Opéra de Québec transports you to the romantic Scotland of Sir Walter Scott, into the heart of a melodrama that has become French, but with a music that remains fabulously Italian. In this version where Lucie is the only female character, romanticism gives way to the frenzy and madness of her heroine, who does not fail to bewitch you!
---
Opera Canada depends on the generous contributions of its supporters to bring readers outstanding, in-depth coverage of opera in Canada and beyond.
Please consider subscribing or donating today.