Italian bass-baritone Luca Pisaroni is widely recognized as one of the most versatile and captivating singers performing today. Since his debut at the Vienna Philharmonic at the Salzburg Festival, Pisaroni has continued to build upon his impressive career singing signature roles from Mozart's Da Ponte operas on the world's leading stages, including the Metropolitan Opera, Glyndebourne, Canadian Opera Company (COC), Teatro alla Scala, San Francisco Opera, Bayerische Staatsoper, and Royal Opera House. He is also a recipient of the Opera News Award and is a Peace Ambassador for the international non-profit organization Opera for Peace, promoting unity through artistic excellence, global collaborations, and social justice endeavors.
Pisaroni's current season is a busy one, including his return to the COC singing the title role in Mozart's Marriage of Figaro (which opened last weekend! Read our review here.), his return to Semperoper Dresden singing Figaro in the company's production of Le Nozze di Figaro March 17 to April 6, and to Opéra National de Paris singing Il Re di Scozia in Handel's Ariodante April 17 to May 20. He is also doing a recital singing Bellini, Donizetti, Rossini, Gounod, and Saint-Saëns with the COC as part of their Free Concert Series on February 7 (details here), and singing Golaud in Debussy's Pelléas and Mélisande: Opera in Concert at Paris's Maison de la Radio's Grand Auditorium with American tenor Ben Bliss, French mezzo-soprano Antoinette Dennefeld, and British bash Alastair Miles on March 3 and 5 (tickets here). Pisaroni currently lives in Vienna with his two constant traveling companions, golden retriever Lenny 2.0 and miniature dachshund Tristan.
Tickets are now on sale for the COC's The Marriage of Figaro, running January 27 to February 18.
When was your first singing lesson (and with whom)?
When I was 14 years old and I had the honor of singing for the great Italian tenor Carlo Bergonzi.
Who inspired you to sing?
Luciano Pavarotti. The beauty of his voice made me fall in love with opera
What's the strangest and/or funniest thing that has happened to you on stage?
I broke a finger during the Act 1 finale of Don Giovanni at Paris Opera.
What's your favourite thing about singing with an orchestra?
Having the feeling of floating on top of a cloud.
Which role do you wish you could sing, but is not in your voice type?
Otello by Giuseppe Verdi – it's one of my favorite operas.
What are you afraid of?
To arrive on the first day of rehearsal and realize I don't know the role.
Coffee or tea?
Espresso, please.
What was the first opera you ever saw?
Aida at the Arena di Verona in 1986.
What's your favorite non-classical band?
Frank Sinatra. I just adore the way that man could use his voice.
What's the downside of being an opera artist?
You don't get to see your family as much you want.
What's the best thing about being an opera artist?
Being on stage and impersonating someone else for 3 hours.
Are you a cat person or dog person?
I have 2 dogs: Lenny, a golden retriever and Tristan, a miniature dachshund.
What is your spirit animal?
I love elephants and how kind and family-oriented they are.
Which album did you listen to last?
Gino Paoli – Appunti di un lungo viaggio – it's like poetry on pitch.
What book are you reading at the moment?
Cinema Speculation by Quentin Tarantino.
Which TV show did you binge-watch last?
Peaky Blinders – I absolutely love it!
Which color best symbolizes your personality?
Navy. I love the color blue.
What's a big investment for an opera artist, but totally worth it?
A good team who can support you throughout your career.
When did you know you wanted to be an opera singer?
At age 11 when I heard Luciano Pavarotti sing for the first time.
What's the biggest risk you've taken for a production?
I shaved my head – I ended up not regretting it.
The music industry is tough, and filled with rejection. Does it get easier?
No, it doesn't, you never really get used to it. You just learn to let it affect you as little as possible.
Were there any directors in the past that have really inspired you?
I have always had enormous admiration for the genius of David Alden.
When was the first time you cried at the opera?
Fedora with Plácido Domingo and Mirella Freni at the Teatro alla Scala. The death scene was heartbreaking.
How old were you when you discovered opera?
When I was 9 I heard "Ella giammai m'amo" sang by Boris Christoff. How can a human produce such a sound?
What does it mean to be brave with music?
Try to be yourself, while respecting the past, and without being limited by what people call tradition.
Which of your roles has had the greatest impact on your perspective?
Golaud in Pelléas et Mélisande – It's probably the most complex and challenging role I have ever had to sing.
What's the most important lesson you learned from childhood?
Don't deny yourself in order to please other people.
What does success look like to you?
If I manage one day to achieve it, I will let you know.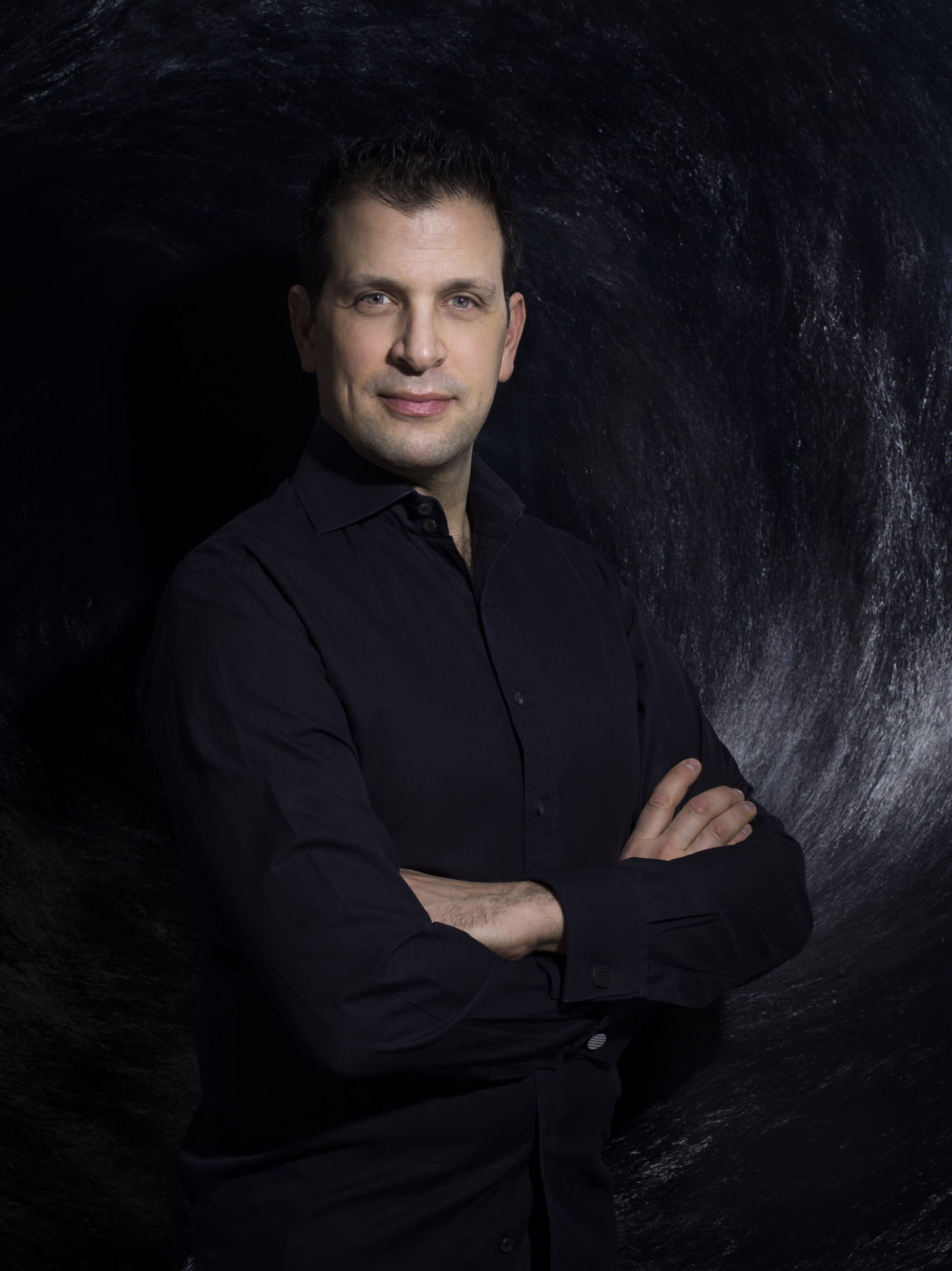 Luca Pisaroni Ⓒ Chris Singer
Mozart's The Marriage of Figaro
Canadian Opera Company
Jan 27 – Feb 18, 2023
LUCA PISARONI  / ANDREA CARROLL / GORDON BINTNER / LAUREN FAGAN / EMILY FONS / ROBERT POMAKOV / MEGAN LATHAM / MICHAEL COLVIN / DOUG MACNAUGHTON / MIREILLE ASSELIN
When Count Almaviva attempts to seduce Susanna on the eve of her wedding, Figaro and Susanna join forces with the spurned Countess to deliver an unforgettable lesson in love.
Mozart serves up the most luminous and profound music for this subversive story of servants who topple their masters and women who prove wiser than the men around them. Claus Guth's acclaimed production features the return of COC Ensemble Studio grad Gordon Bintner.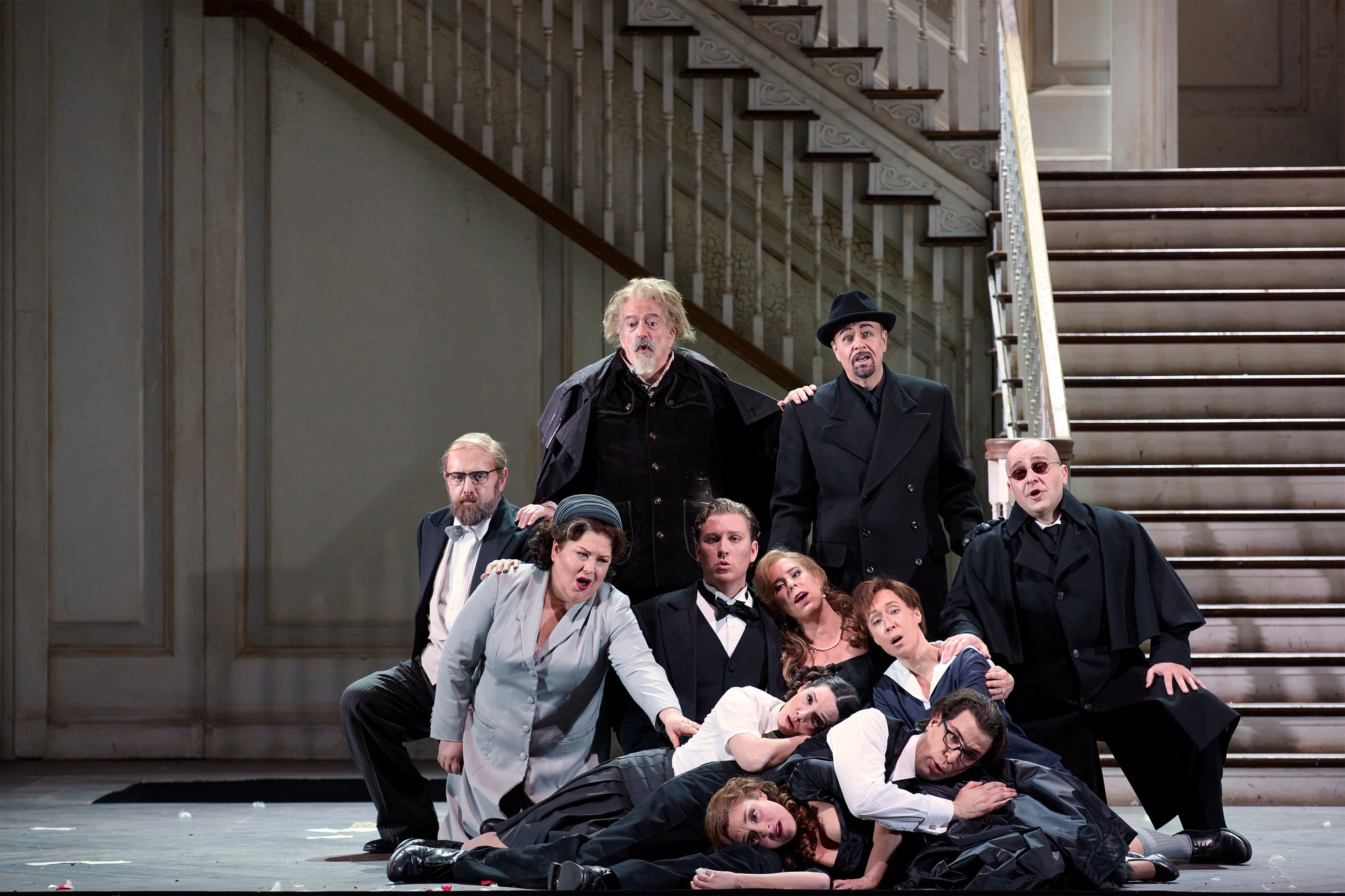 Luca Pisaroni (centre) and the cast of the Canadian Opera Company's production of The Marriage of Figaro, 2023 ©️ Michael Cooper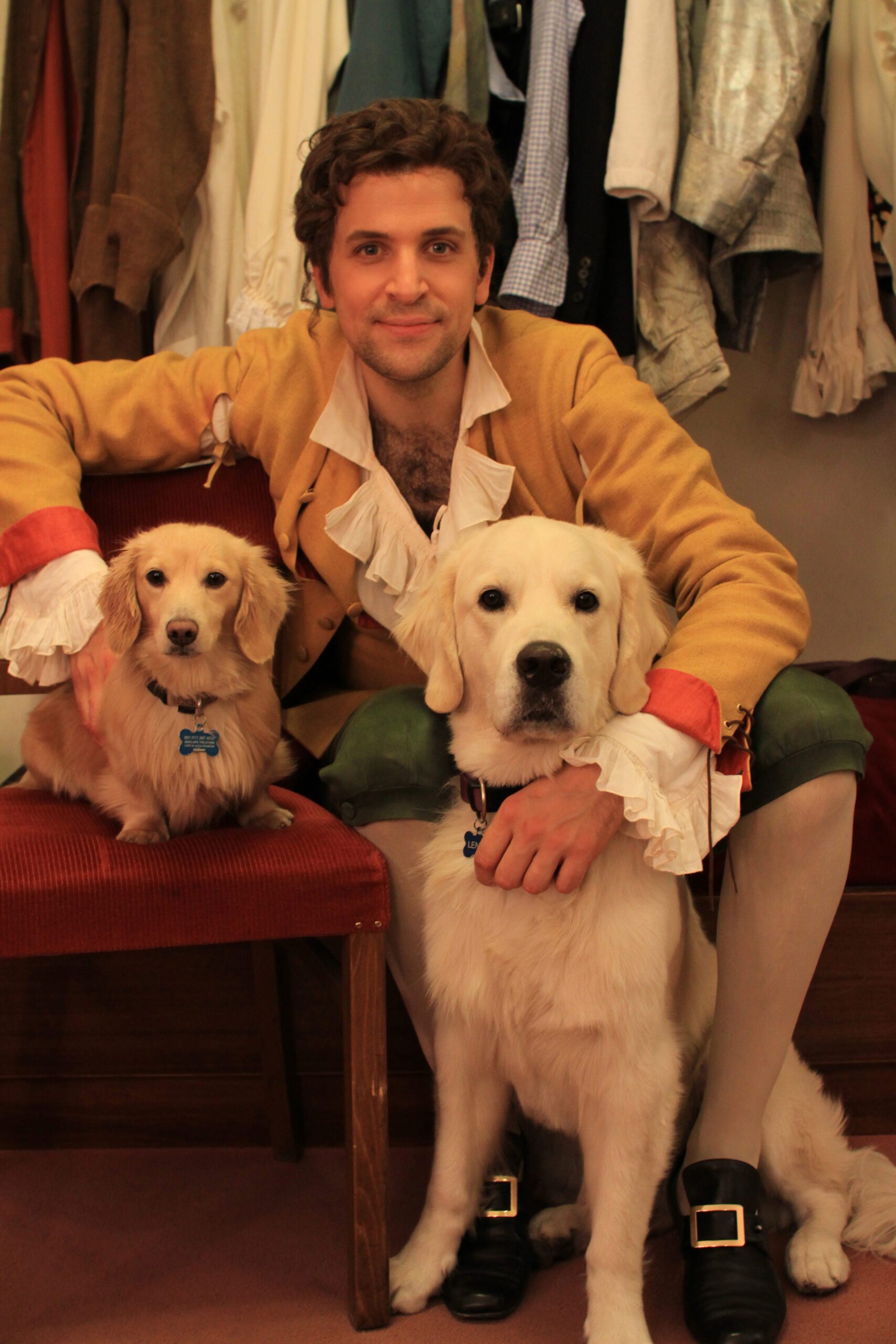 Luca Pisaroni with his two traveling companions, miniature dachshund Tristan and golden retriever Lenny 2.0 (Photo Courtesy of the Artist)
---
Opera Canada depends on the generous contributions of its supporters to bring readers outstanding, in-depth coverage of opera in Canada and beyond.
Please consider subscribing or donating today.