Fast-rising Toronto-born conductor 
Jordan de Souza 
kicks off our Artist of the Week series in 2023. Hailed by the 
New York Times
as part of "the new generation leading Berlin's classical music scene", de Souza studied conducting at
McGill University
in Montreal, and made his conducting debut at age 20. By the age of 25, he had already conducted all of Bach's oratorios. In 2015, the
Canadian Broadcasting Company
(CBC) recognized de Souza as one of "CBC's Top 30 Classical Musicians Under 30", and two years later he was named First Kapellmeister of
Komische Oper Berlin
, an esteemed title that led to a four-year collaboration with renowned opera director
Barrie Kosky
. In a very short time, de Souza has quickly become a well-recognized name in many of the world's leading opera houses and concert halls.
He has announced a number of exciting projects to come this season, including conducting MusikTheater an der Wien's new production of Offenbach's La Périchole running until January 31, and Deutsche Oper Berlin's production of Puccini's La bohème from April 22 to May 7. His upcoming concert appearances this winter and spring include conducting Orchestre Symphonique de Montréal's Tchaikovksy and The Force of Destiny on February 8 and 9, Vancouver Symphony Orchestra's powerful Carmina Burana on February 24 and 25, and Canada's National Arts Centre Orchestra's Karen Gomyo Plays Moussa on March 8 and 9.
When we asked what was the most surprising thing he has learned in becoming a conductor, his response was "that the difference between your best and worst isn't as great as it seems." A profound lesson we could all learn from, regardless of the field we are endeavouring to grow in.
Drink of choice?
Tea
Favourite place?
Our living room in Berlin!
Who is a conductor you admired from the past?
Arturo Toscanini, Fritz Reiner, Ferenc Fricsay
What's your favourite orchestral instrument? Why?
I truly love them all. But if I had to choose one for today… English horn!
What's something most people don't know about opera life?
You spend most of it wondering why you agreed to be away from your family.
Tent or hotel?
I wish the answer was tent, but it is definitely hotel.
What are you afraid of?
Sharing my fears with strangers.
Coffee or tea?
… the best of friends, filling the air with their fragrant blends.
What is one surprising thing that you have learned in becoming a conductor?
That the difference between your best and worst isn't as great as it seems. Stay the course.
Are there more musicians in your family? If yes, who and what do they play/sing?
I come from a big, musical family. There were always at least two pianos going when we were kids. And an electronic organ at home!
What's your favourite mind-calming practice?
Walking
What's your favourite movie?
Shawshank Redemption
What's your favourite non-classical band?
I am woefully uneducated. Any suggestions?
Where did you go to school?
McGill University, before that: St. Michael's Choir School
What's the luckiest thing that has ever happened to you?
Easy one: meeting my wife, Jana Miller!
What's the best meal you've ever had?
L'Express
What was your childhood dream job?
Basketball Player
Which TV show did you binge-watch last?
Shark Tank
Which actress would be cast as you in a film about your life?
Cate Blanchett would kill it.
Are you superstitious? If yes, can you share what it's about?
I wouldn't say I'm superstitious, maybe just a little stitious.
What is one thing that you cannot live without?
Questionnaires
The music industry is tough, and filled with rejection. How do you cope? Does it get easier?
Rejection and failure have been steadfast and generous teachers!
Do you think singers and performers have a more powerful inner life?
No
Are you a perfectionist?
Perfectionism is incompatible with a life in music. We strive to be our best in order to serve the music and musicians.
What's the most important lesson you learned from childhood?
This too shall pass.
What does success look like to you?
Happy family
Favourite social media platform?
Instagram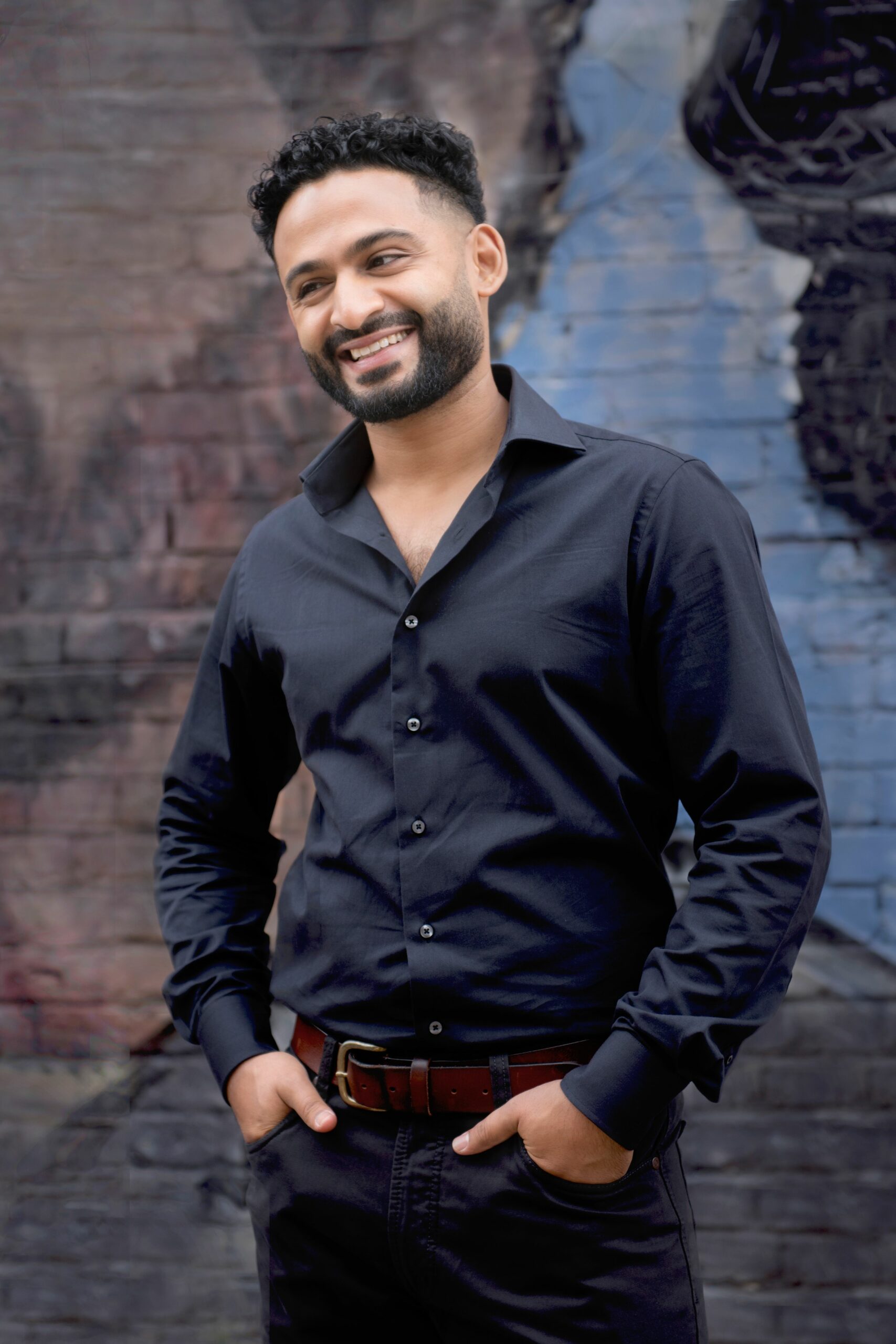 Conductor Jordan de Souza Ⓒ Neda Navaee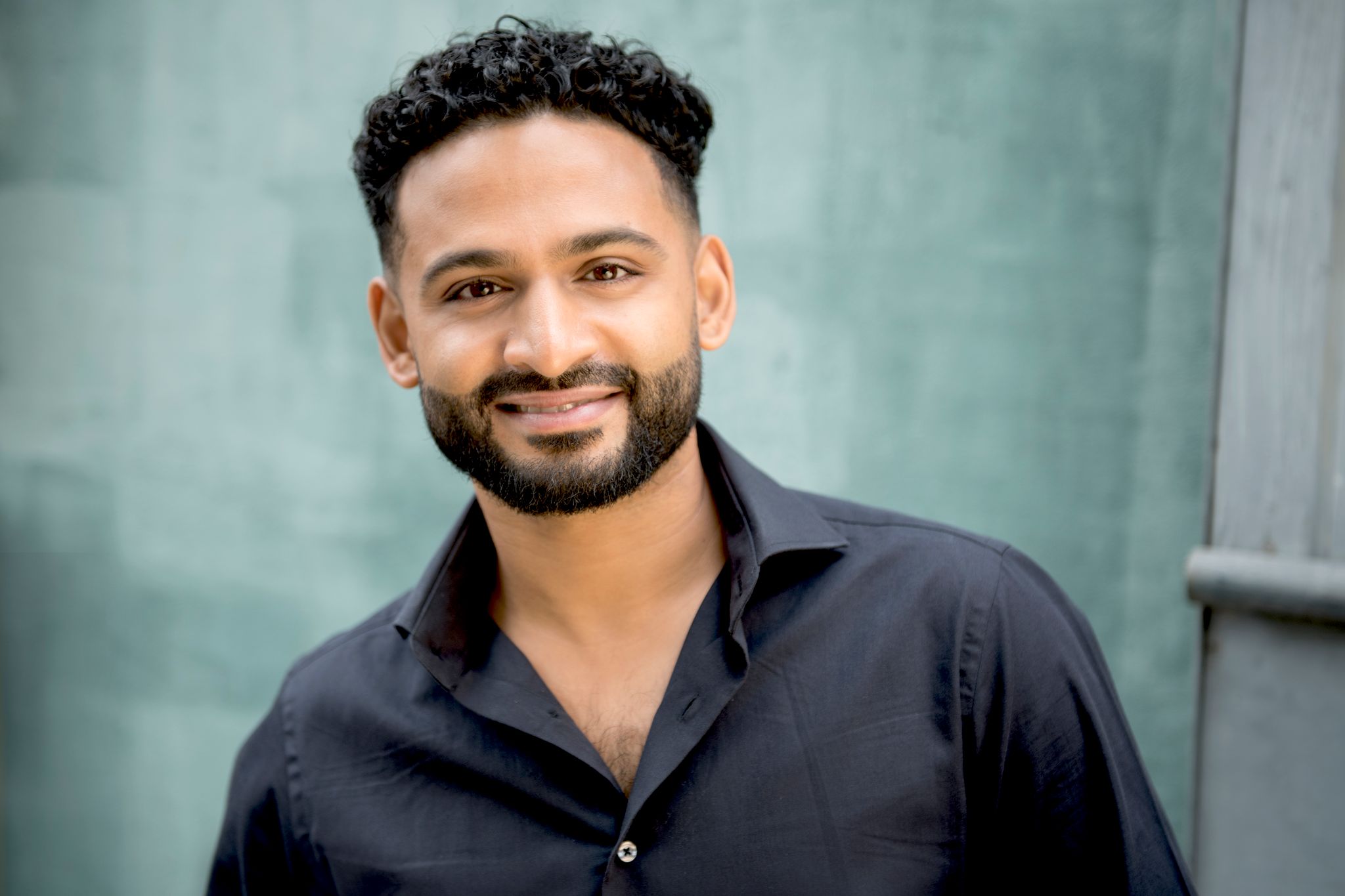 Conductor Jordan de Souza Ⓒ Neda Navaee
Offenbach's Périchole
MusikTheater an der Wien
Jan 16, 2022 – Jan 31, 2023
CONDUCTOR: JORDAN DE SOUZA  / DIRECTOR: NIKOLAUS HABJAN / ANNA LUCIA RICHTER / DAVID FISCHER / ALEXANDER STRÖMER / BORIS EDER
The viceroy of Peru has his corrupt ministers bring him lovers from the female population. This time his head of government has noticed the destitute street singer Périchole who, promised the prospect of eating her fill at long last, leaves the man she loves, Piquillo. But to qualify as a proper mistress she must be married. To this end, the court lackeys drag in none other than Piquillo, who has been persuaded to play along by alcohol and the requisite cash. But can money along bring happiness?
In La Périchole, a masterpiece by Jacques Offenbach and, at long last, an operetta, again feature on the programme of the former operetta venue Theater an der Wien. Nikolaus Habjan, who has long been an audience favourite as a director and puppeteer and is also a sharp observer of political developments, breathes new life into this opéra-bouffe with opera singers who act, actors who sing and puppets that dance.
---
Opera Canada depends on the generous contributions of its supporters to bring readers outstanding, in-depth coverage of opera in Canada and beyond.
Please consider subscribing or donating today.