Tunisian-Canadian mezzo-soprano Rihab Chaieb is a rising star in the opera world. This week, Chiaeb is in Geneva opening the world premiere of Christian Jost's Journey of Hope/ Voyage vers l'espoir at Grand Théâtre de Genève singing the role of Meryem, The Mother (running until April 4, tickets here). A former member of The Metropolitan Opera's Lindemann Young Artist Program and Canadian Opera Company's Ensemble Studio, Chaieb shines in repertoire from Monteverdi, Handel and Mozart through Bizet, Verdi and Glass. Her 2022/23 season is a busy one, filled with anticipated returns and debuts: last fall, she brought her acclaimed Carmen to both the Canadian Opera Company and Calgary Opera, and in February she made her LA Opera debut as Cherubino in James Gray's new production of Le nozze di Figaro. 
Other highlights to come for Chaieb include: her Bayerische Staatsoper debut as Fenena in Verdi's Nabucco (April 30-May 9), Verdi's Requiem with Norwegian soprano ​Lise Davidsen at the Bergen International Festival on June 3, and Mikael Karlsson's Melancholia in Stockholm with The Royal Swedish Opera also featuring American soprano Lauren Snouffer, Swedish mezzo-soprano Anne Sofi von Otter, and Swedish baritone Jens Persson Hertzman from Oct 7-Nov 4.
When was your first singing lesson (and with whom)?
I was 17 years old with Madeleine Souçy.
What/who inspired you to sing?
A power metal band called Nightwish. The lead singer had an operatic quality to her singing, and I found out she studied voice. I was in a voice lesson soon after.
Drink of choice?
When drinking alcohol: Red or white wine; Negroni; G&T. When not drinking: green tea with jasmine flowers and honey or sparkling water with grated ginger and lemon (I'm such a singer, yes)
Heels or flats?
Sneakers
Favourite city that you've worked in?
Amsterdam
Favourite place?
More like my favourite position… with Nahla on my lap.
If you weren't a singer, you'd be a…
Stage director, casting director, or forensic pathologist. I've always wanted to know what people died of.
Top 3 favourite composers?
Hard to only pick 3, so I will give you a few… always on rotation depending on my life but right now: Symphonic → Rimsky-Korsakov, Dvorak, and Mahler; Opera → Mozart, Strauss, and Verdi.
Top 3 favourite operas?
Der Rosenkavalier, Werther, Salome.
What's your favourite opera house?
Acoustic-wise, the COC.
Who is a singer you admire that is currently working?
AnaMaria Martinez
Who is a singer you admired from the past?
Fiorenza Cossotto

What's the strangest/funniest thing that has happened to you on stage?
I have a funny story for almost every show! It's the power and fun of live performances. Recently I was on stage at The Met for Akhenaten and of course, we were walking very slow in a beautiful duet with Anthony Roth Costanzo. We were both wearing long veils and a nail got caught in mine, and I just couldn't continue to slow walk. I kept trying to wiggle the veil in character and very slowly, but it was really stuck. So, I slow-motioned turned around, yanked the veil, heard a big scratch sound, slow motioned turned back, and did a Nefertiti Blue Hair Flip because what are you gonna do? The show must go on. But other stories include trying to contain giggles on stage with colleagues, prop and costume mishaps like my Carmen costume getting caught in the tenor's medals on his vest and having to rip off the thing altogether. Just… constant risk management lol.
What's your favourite orchestral instrument?
Cello. I find it extremely sexy to watch and so much pathos to the sound.
What's your favourite thing about singing with an orchestra?
The embrace and dissociation of ego: I feel supported, and part of a family at the same time.
Which role do you wish you could sing, but is not in your voice type?
Queen of the Night.
What is one surprising thing that you have learned in becoming an opera singer?
We are capable of so much. Opera singers are so adaptable, strong, tough, resilient, passionate, and vulnerable. We are all these things at once.
What's your ancestry?
Tunisian
What's your favourite movie?
Right now, it's "Everything Everywhere All At Once".
What's the luckiest thing that has ever happened to you?
Waking up alive and healthy every morning.
What's the downside of being an opera artist?
Not getting paid when we are sick. We should change that. Really.
What's the best thing about being an opera artist?
A life of musical passion, travel, camaraderie, and an exciting relationship with audience and fans.
Are you a cat person or dog person?
DOG! Heavens…
What's the best meal you've ever had?
My mother's cooking from my childhood.
Which album did you listen to last?
Theodorakis: Alexis Zorbas Ballet Suite.
What book are you reading at the moment?
"Empire of Wild" by Cherie Dimaline.
Which actress would be cast as you in a film about your life?
Gal Gadot

What's a big investment for an opera artist, but totally worth it?
Voice lessons & gowns
What is the best advice you have ever been given?
Be patient.
What is something most people don't know about you?
My path has been very unconventional and that it was more painful and traumatic than what I show on social media. Also, that I am actually a little bit of an introvert.
Do you approach singing and/or upcoming projects differently today than you did at the beginning of your career?
Very! I take into consideration the amount of time required to prepare said project or role, the venue, the team, and the fee; if it's suitable for me right now, and, finally, if it'll be better to do this, versus have a vacation and live life.
The music industry is tough, and filled with rejection. How do you cope? Does it get easier?
Rejections don't get easier, you move on faster. I deal with criticism with treating myself with something nice. I deal with rejection with trying to understand why – if there was something I could've done better – and if not, I accept what is out of my power. That maybe I wasn't right for the project, and the right project with the right people for me will come around. I found that trusting the process, my worth, and my work is something I can rely on more than what an opera company or a promoter thinks I should or shouldn't sing.
Were there any directors in the past that have really inspired you?
Yes! In fact, one very recently – Brenna Corner when we did Carmen at Calgary Opera. She was so inspiring with how she worked and offered suggestions at the same time taking into consideration our experience. I truly had a great time there and some of the best opera directing I've had. Thank you, Brenna.
What is the ultimate goal of opera?
To produce thinking and reactions, and to give in to the music. There might be something you've never felt before on the other side of giving into the music and the voice – that's what happened when I first heard opera, and gave me the will to pursue this career. The power of the human voice and of music.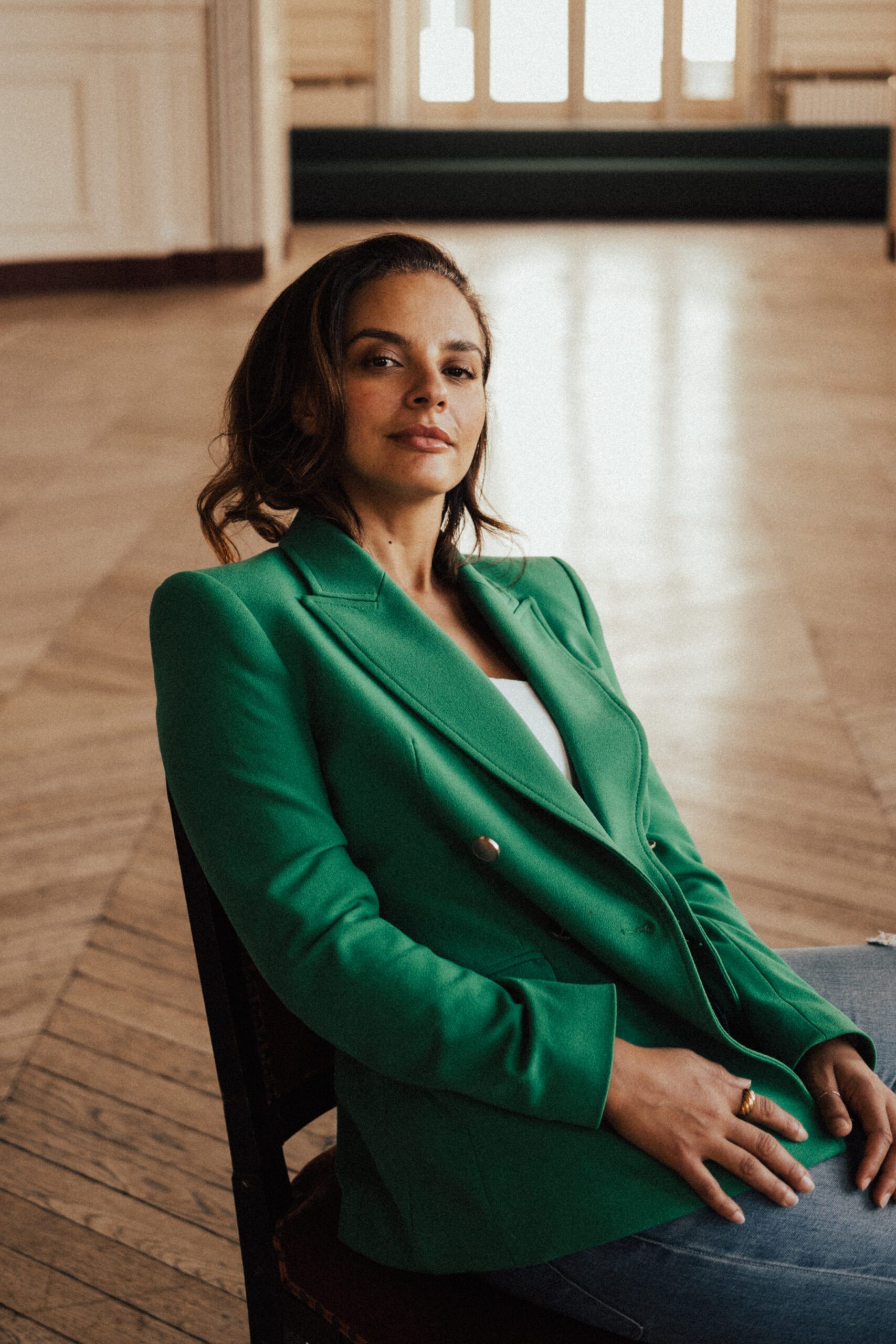 Rihab Chaieb © Claire Picheyre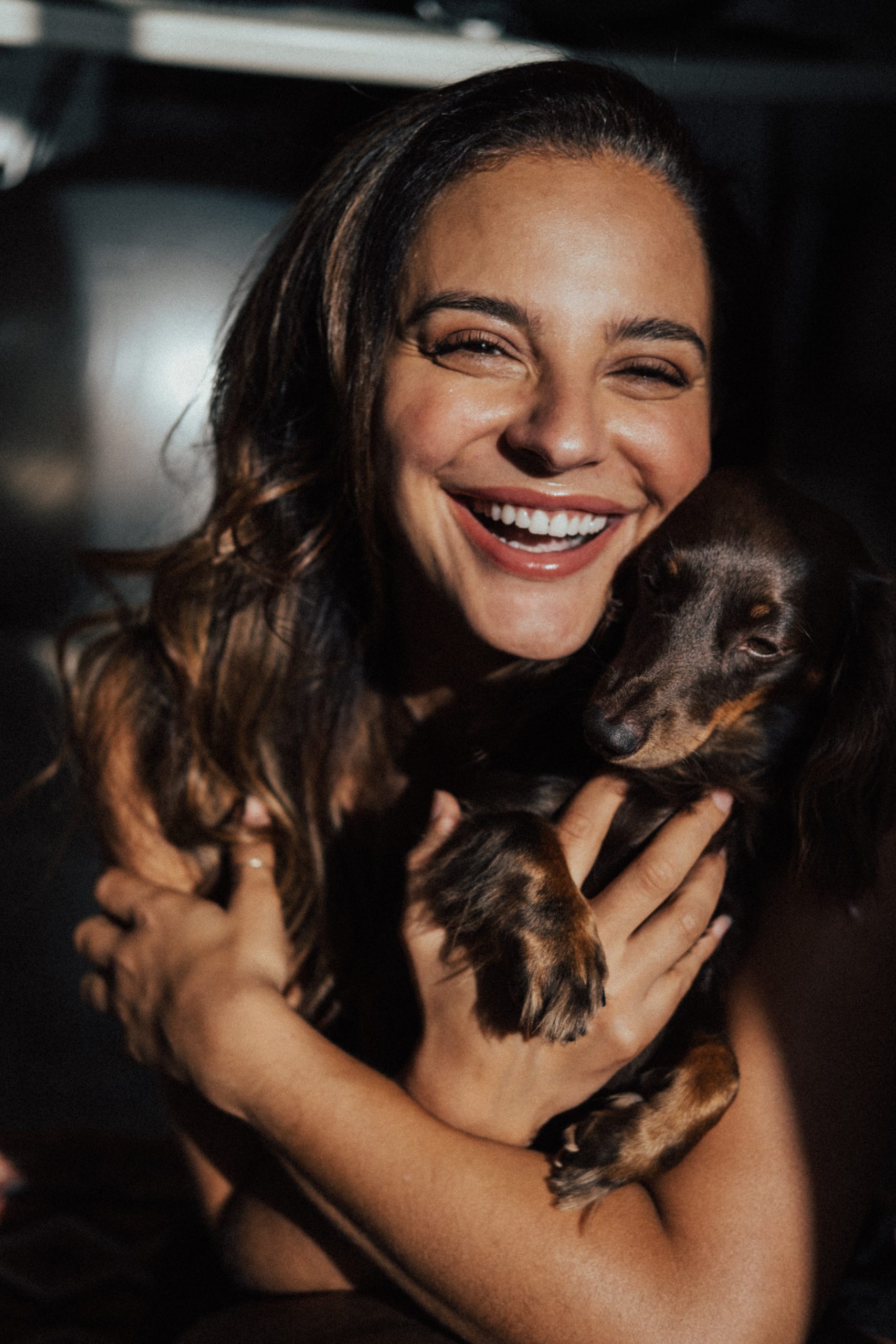 Christian Jost's Journey of Hope
Grand Théâtre de Genève
March 28 – April 4, 2023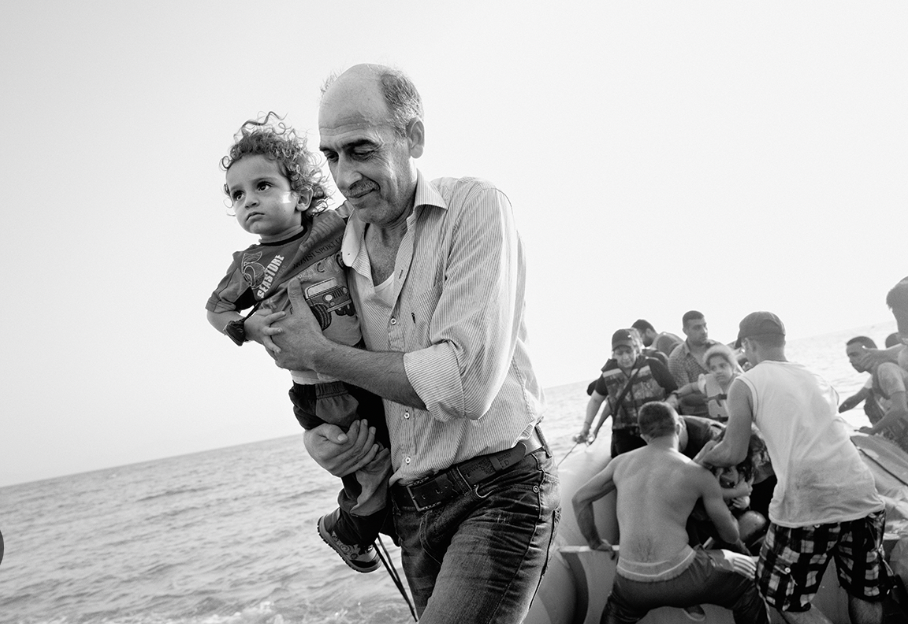 KARTAL KARAGEDIK / RIHAB CHAIEB / ULYSSE LIECHTI / GEORGE BIRKBECK / GUILAN FARMANFARMAIAN / AREG SULTANYAN / IVAN THIRION / DENZIL DELAERE / JULIETH LOZANO / OMAR MANICINI / WILLIAM MEINERT
This creation, based on the homonymous film by Swiss filmmaker Xavier Koller, tells the story of a Kurdish family that abandons its land and its own to reach paradise: Switzerland. A paradise that, like a mirage, fades with each step and that ends up disappearing forever in a snowstorm. In filigree, behind individuals, we distinguish history with a big H: that of the fracture between worlds, that of bureaucracy, that of the exploitation of one by the other. Once its roots are cut, the family sinks into a fierce world where human and natural forces will eventually crush all its hopes.
---
Opera Canada depends on the generous contributions of its supporters to bring readers outstanding, in-depth coverage of opera in Canada and beyond.
Please consider subscribing or donating today.