Canadian mezzo-soprano Georgia Burashko is in New York City, preparing to sing at Lincoln Centre in Purcell's The Fairy Queen with Les Arts Florissants on TONIGHT, Nov 2 (tickets here). The show is part of a world tour with over 30 performances that span across Europe and North America (including Toronto's Koerner Hall). Burashko stars alongside other Jardins de Voix 2023 soloists (soprano Paulina Francisco, mezzos Rebecca Leggett and Juliette Mey, tenors Ilja Aksionov and Rodrigo Carreto, and baritones Hugo Herman-Wilson and Benjamin Schilperoort), dancers and Les Arts Florissants Orchestra. 
Based in Den Haag, Netherlands, Burashko is a winner of The Dutch Classical Talent, which earned her a solo recital tour of her own curation through The Netherlands in 2023-24. Up next, she performs in Handel's Messiah with both the Calgary Philharmonic Orchestra (Dec 1 & 2) and Edmonton Symphony (Dec 8 & 9).
She takes us with her to The Big Apple this week, exploring a city she knows well and sharing her most peaceful spots — from the romanesque, medieval walls of the Met Cloisters to the world-class acoustics of Alice Tully Hall. 
City where you're working?
NYC!
How long are you working on contract?
I am on tour with Les Arts Florissants for a production of Purcell's The Fairy Queen. As a member of the 11th Jardin des Voix cast, I am on a world tour lasting about two years with over 30 performances! We created the show in Thiré and premiered at Les Jardins du William Christie in August. New York is show number 10!
We've been to Utrecht, Bremen, Lucerne, Ghent, and soon we'll be performing at, La Scala, Versailles, Tanglewood, Paris Philharmonie, and Koerner Hall in Toronto (my hometown!) to name a few. Our show in New York is at Lincoln Centre in Alice Tully Hall. Everyone is very excited because the show sold out in one day!
The show is really special with 6 incredible hip hop/break dancers from Compagnie Käfig — they are absolutely magical to share the stage with. Mourad Mourzowski choreographed/directed the piece and, of course, Arts Flo is a dream to work with. William Christie and Paul Agnew are phenomenal and inspirational music makers, the orchestra is absolutely top class, and I can't imagine a more special and fun project to be a part of for so long. I love my colleagues!
What's the opera house like?
Alice Tully is a beautiful hall with incredible acoustics and a very intimate feeling. There are no bad seats in the house— a perfect place for Purcell!
Where is the most peaceful place in the city?
The MET cloisters! It is quite far north in Manhattan and a beautiful place to spend time. They have a wonderful medieval collection with many spectacular tapestries. Make a day out of it and just a few blocks to the south you can find some of the best Dominican food – La Bandera.
Best coffee or tea?
There is endless good coffee and tea here. I even sometimes like the greasy coffee from the breakfast trucks! It is so hard to choose, but for coffee, I love The Coffee Project (they also have an amazing natural wine selection). For Tea, Floating Mountain Tea House on 72nd is a very special place! They have some of the most aromatic teas and most of the seating is on the floor, which I love! (Also a calm place)
Coolest bar or restaurant you've been to?
Nom Wah tea parlour is my favourite spot for dimsum and dumplings… it's so good and has a really fun atmosphere. Barney Greengrass for breakfast, brunch, lunch, anything. Red Rooster in Harlem for some real delicious American food.
View this post on Instagram
An activity you have done that is unique to the area?  
Taking the ferry across to Staten Island and back – one thing I appreciate more and more about NYC is that it's a grid. You can really walk and wander all day without actually getting lost.  
Is there something unexpected that happens locally that you discovered?  
The energy of the city. I don't know if it's unexpected, but it is really electric and certainly local. At all hours the city is awake. Despite it being so big, there's a real feeling of community here. I love that people stand up for one another, on the subway or in the street etc. I feel really good here.  
How did you find accommodation?  
We are so lucky to have everything arranged for us by ArtsFlo's incredible administrative team. We're staying at The Hilton Garden Inn Times Square. I've spent lots of time in NYC, but never stayed so close to Times Square — It's a perfect location for my colleagues coming to the city for the first time! Right between Times Square and Bryant Park (with the main branch of The New York Public Library, another calm place in the city!).  
What's the most important thing you think of when it comes to finding accommodation as a singer?  
To have a place that you can rest. We give so much energy in every show and it is not only important to have a space to sleep, but also to wind down after the show and recover. Especially when we are touring and traveling so much, comfort is everything – it is also important to be within walking distance of the opera or concert hall.  
Have you had a chance to explore some galleries or museums?
There are so many phenomenal galleries and museums in NYC. I like taking a walk through the gallery strip in Chelsea, just west of the highline between 26th and 24th. These are some of the best (or at least most expensive) galleries in the world, hosting artworks of many phenomenal contemporary artists. It's very fun and peaceful to spend an afternoon going from gallery to gallery, and discovering new art. If you get bored, walk down the high line to Chelsea market! If the galleries leave you hungry for a real museum experience, hop on over to the Whitney, just a few blocks away.      
Is there anything else you'd you recommend?
Just walk around! You'll stumble upon something magical. And… come see The Fairy Queen!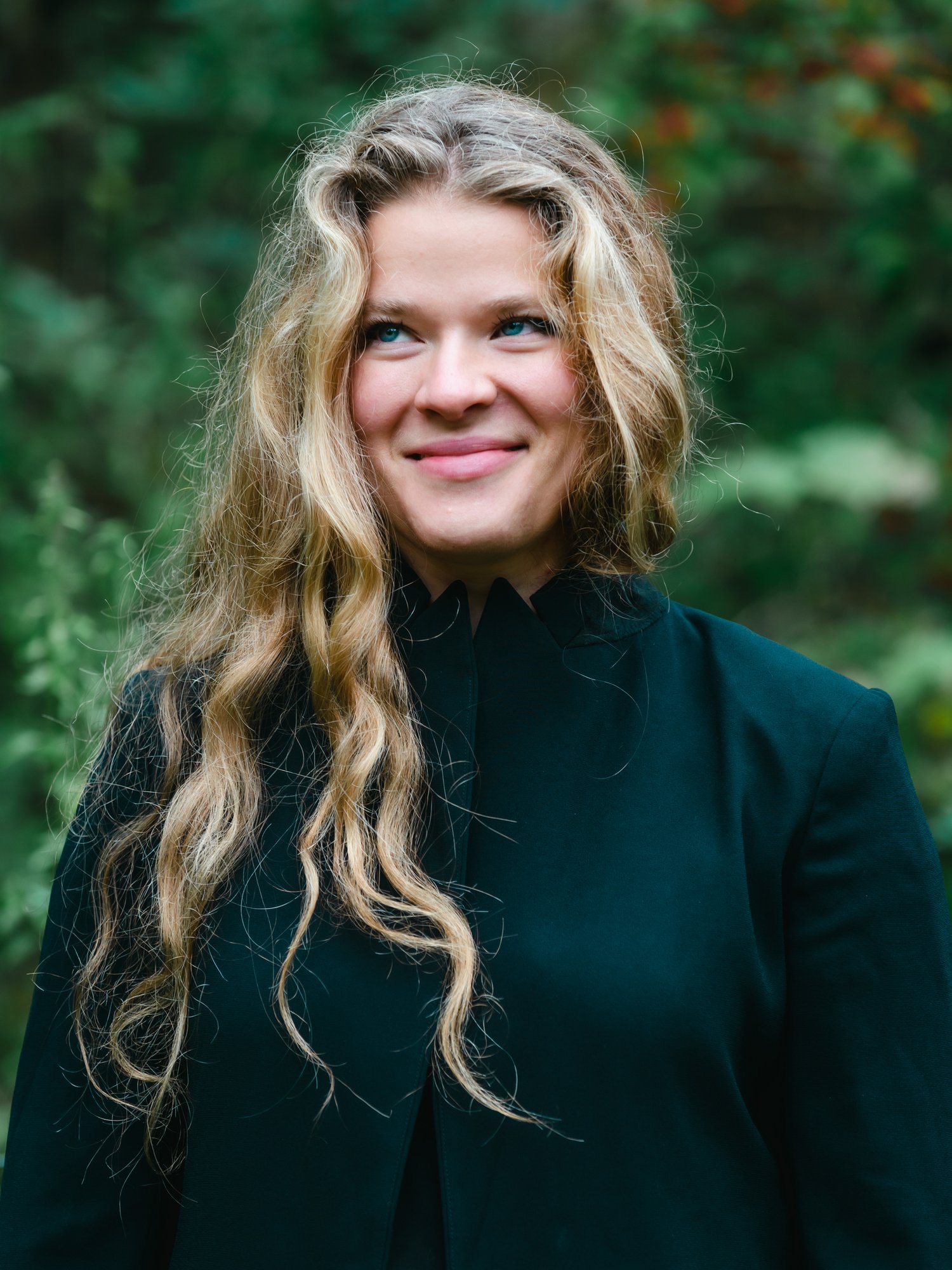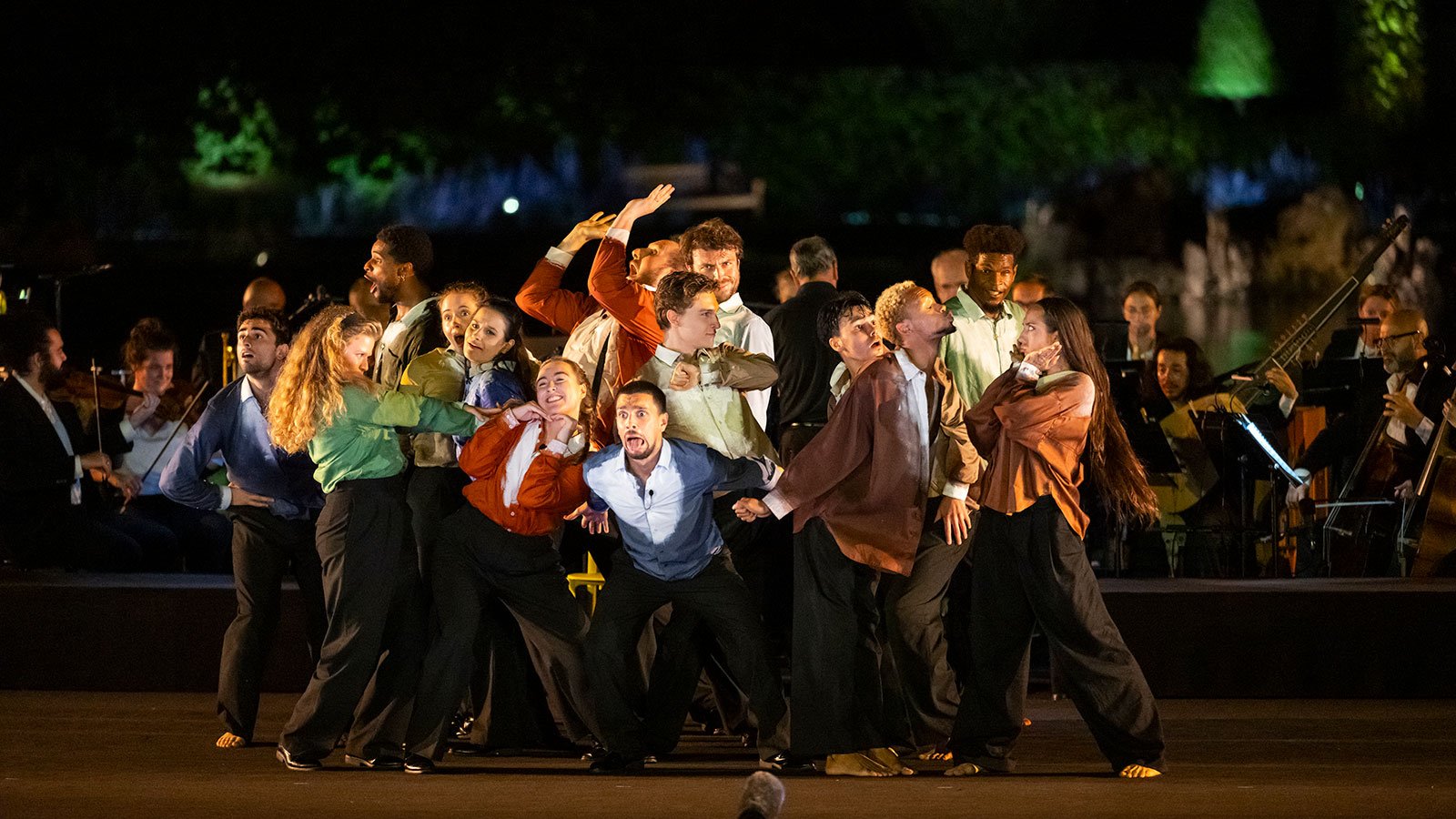 The ensemble of Les Arts Florissant's touring production of Purcell's The Fairy Queen © Julien Gazeau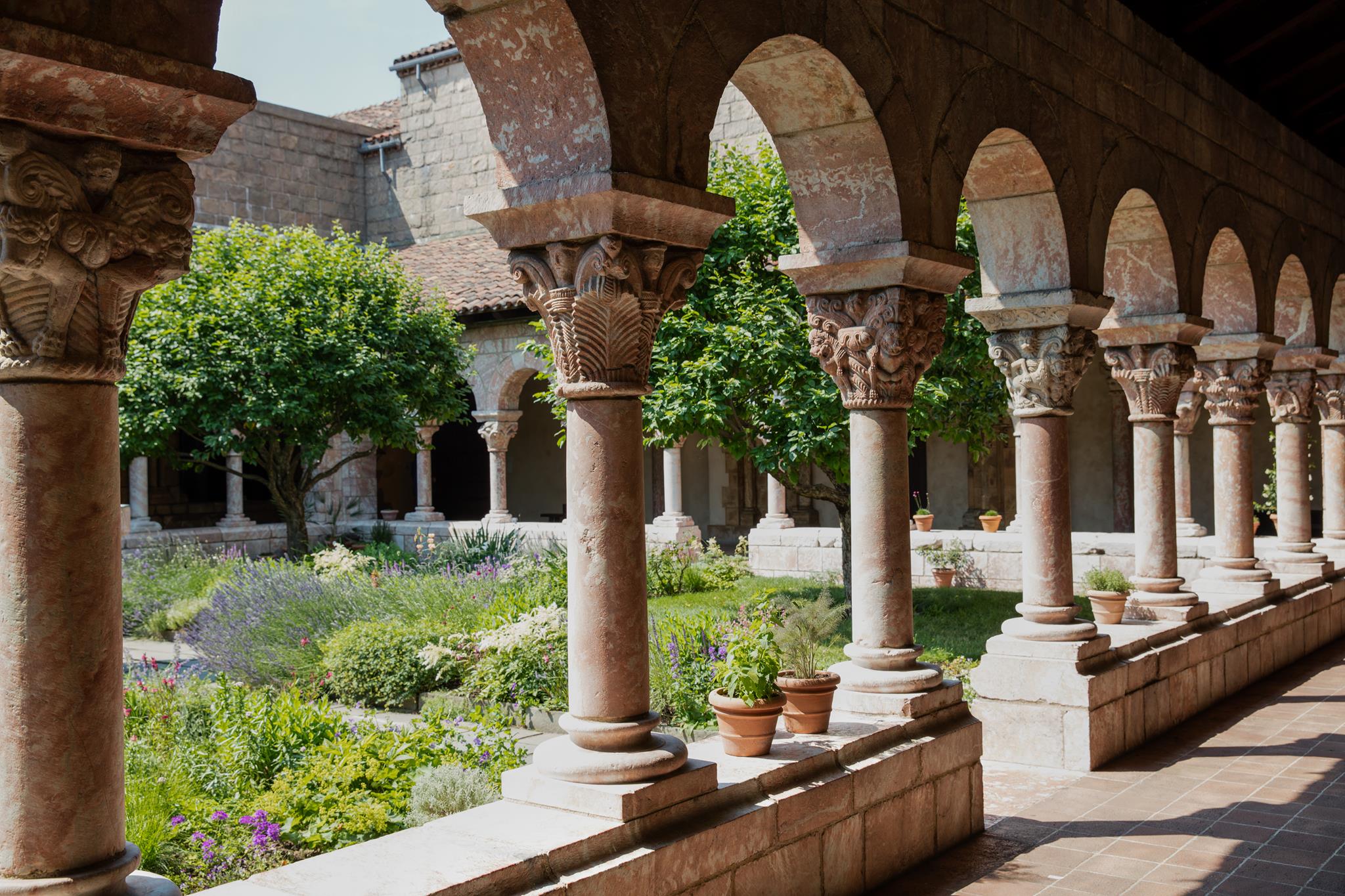 The Met Cloisters, located along the Hudson River in the Washington Heights neighborhood of Upper Manhattan, New York City Ⓒ The Met Cloisters
Purcell's The Fairy Queen
Les Arts Florissants
Nov 2, 2023
For over 20 years, the French/American baroque heritage preservation society Les Arts Florissants has hosted Le Jardin des Voix, a vocal academy intensive culminating in an international tour, intended to cultivate the next generation of baroque singers. For the 2023 edition, nearly 100 candidates from around the world have been selected by the Co-Musical Directors of Les Arts Florissants, William Christie and Paul Agnew, to take part in the performance of Henry Purcell's exhilarating opera, The Fairy Queen. This original—and U.S. premiere—production of Purcell's musical fable, conducted by Paul Agnew, marks Les Arts Florissants' first collaboration with choreographer and director Mourad Merzouki and his Compagnie Käfig dance corps, joined here by two young American dancers from The Juilliard School. Renowned for his fusion of classical influence and contemporary innovation, Merzouki's Fairy Queen promises a unique, visually spectacular, and emotionally powerful staging.
---
Opera Canada depends on the generous contributions of its supporters to bring readers outstanding, in-depth coverage of opera in Canada and beyond.
Please consider subscribing or donating today.