Vancouver-based soprano Melody Courage, of Dene, Cree and Chipewyan descent, is much in demand by composers, with recent performances in Riel's Heart of the North (composed by Neil Weisensel with a libretto by Susanne Steele) written in languages of the Métis – Saulteaux, Michif and French, premiered by Regina Symphony Orchestra in 2021. During the pandemic, Melody premiered Ian Cusson's In Winter with the Canadian Opera Company in their digital concert series and was a guest artist at National Indigenous Peoples Day in June 2022, broadcast on The Aboriginal Peoples Television Network (APTN). Next month, Melody debuts with Alaska's Anchorage Opera as the Native Girl in Brian Current/Marie Clement's Missing March 10-12.
Tonight, she closes her run of Mason Bates and Mark Campbell's The (R)evolution of Steve Jobs in the role of Chrisann Brennan at Calgary Opera. Since she's been in Calgary, we wanted to ask her about her experience there!
City where you're working?
Calgary, Alberta, Canada
How long is the contract?
By the time my contract is done, I will have been here for 35 days! This is my third time in Calgary working with Calgary Opera since 2021. With all the restrictions and cancellations due to the pandemic, I feel very lucky I was able to come to Calgary and take part in their 'Opera Labs' with the wonderful people of 'Namwayut'. Although I have been doing concert work in the past year, this is my first time back in a full production, and I am loving every minute of it.
What's the opera house like?
Calgary Opera produces its main stage operas at The Southern Jubilee Auditorium. This was my first time singing in this space, and I actually really like the acoustic.
Where is the most peaceful place in Calgary?
For me, I'd have to say my hotel room. I booked my stay at the Marriott Residences. It is a 5 min walk from the Calgary Opera Mamdani Centre, where we rehearsed for three weeks. It's like a small apartment and really feels like a home away from home. Plus their breakfast bar in the morning is insane. I don't know how I'm not going to have bacon everyday after I'm home.
Best coffee or tea?
Milano Coffee, the best cappuccinos!
 

 

View this post on Instagram

 
Coolest bar or restaurant you've been to? The best restaurant I've been to during my time here is Heaven! They have incredible yuca fries, empanadas, and desserts! The best thing about them is their menu is entirely gluten free! Coolest bar would be Bridgette Bar, they have a fabulous wine list! Both are relatively close to the Opera Centre.
 

 

View this post on Instagram

 
An activity you've done that is unique to the area?
During my stay, my family came to visit and my son is quite fascinated with learning more about the history of wars. We went to the Military Museums, and met a veteran pilot who gave us a very in-depth tour. We were there for several hours and my son was blown away!
Is there something unexpected that happens locally that you discovered?
I'm staying one block from downtown, and I am surprised at how quiet the streets are after 6pm. There is literally no one out walking. Where do the Calgarians go?
How did you find your accommodation?
There were lots of options available, and Calgary Opera was keen to provide a list, but I had already booked my accommodation as soon as my contract was signed. I am a Marriott Bonvoy member, so I always check on the app to see what's available. Did I mention they have an amazing breakfast?
What's the most important thing you think of when it comes to finding accommodation as a singer?
The most important thing for me, and likely most singers, is making sure I have a space that I can fully warm up my voice without disturbing my neighbors! This is a concrete building, and I've had zero complaints during my time here.
Is there anything you recommend beyond what we've asked here?
There is quite a big theatre scene here, with multiple productions going on at the same time. I have been wanting to catch a couple of plays, but haven't had the chance to this time.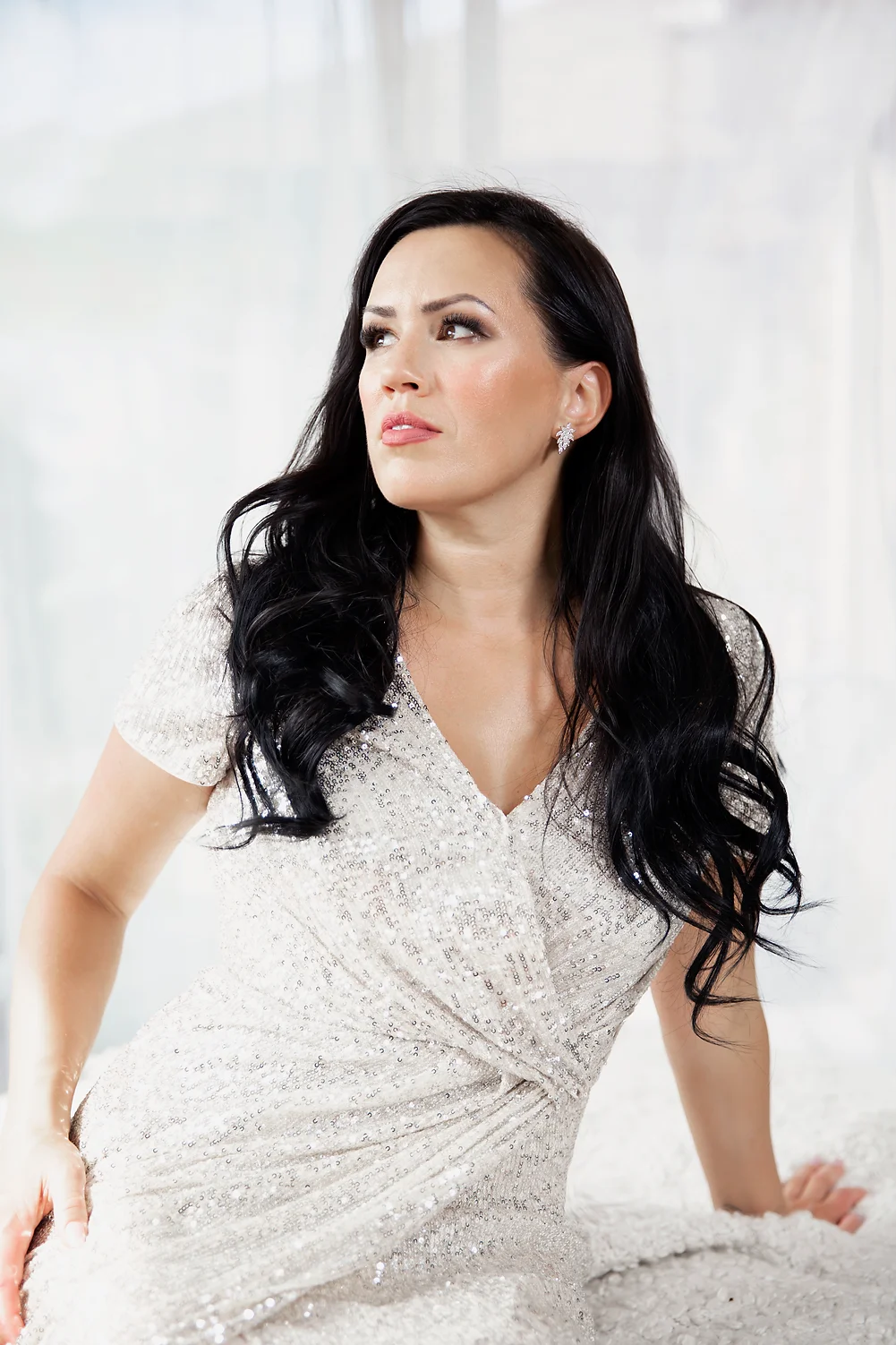 Melody Courage ©️Diamond's Edge Photography
Bates/Campbell's The (R)evolution of Steve Jobs
Southern Alberta Jubilee Auditorium
Feb 4-10, 2023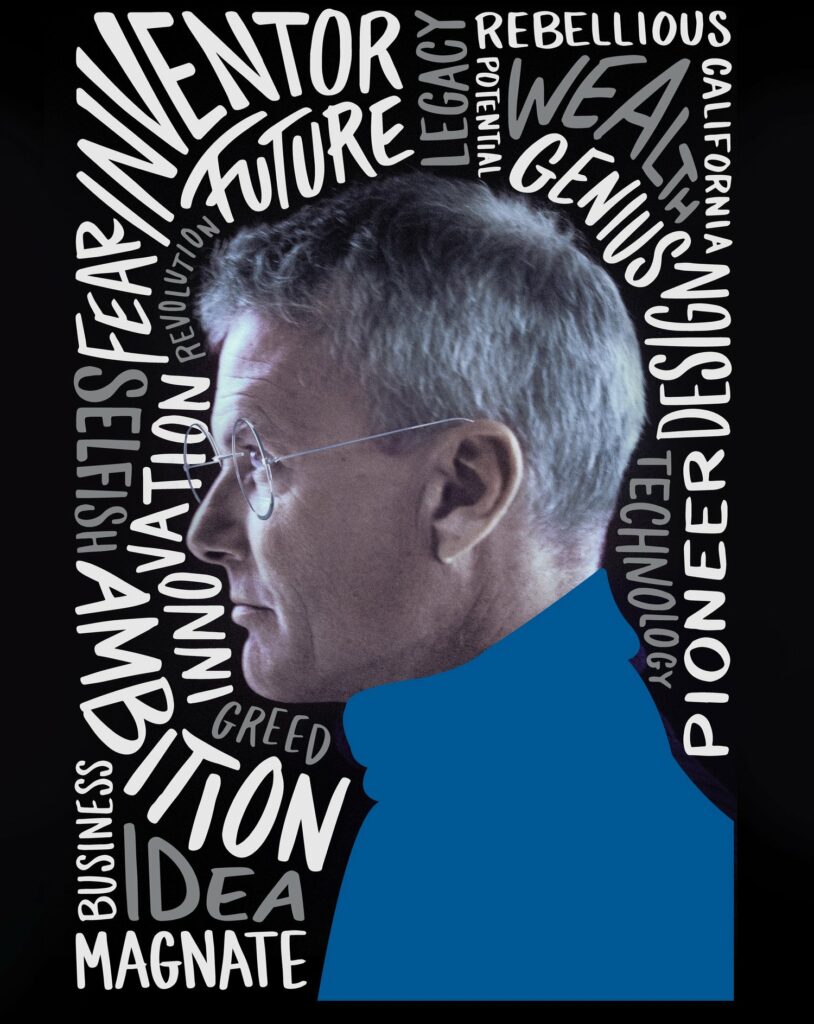 CONDUCTOR Michael christie
DIRECTOR Tomer Zvulun
ASSCIATE DOIRECTR Rebecca Herman
SET & COSTUMES Jacob climer
LIGHTING Robert Wierzel
PROJECTION DESIGN S. Katy Tucker
PAUL JOBS Connor Hoppenbrouwers
YOUNG STEVE JOBS Aiden Brown
STEVE JOBS Brett Polegato
LAURENE POWELL JOBS Sun-ly Pierce
KŌBUN CHINO OTOGAWA Wei Wu
TEACHER Simran Claire
STEVE WOZNIAK John Tessier
CHRISANN BRENNAN Melody Courage
---
Opera Canada depends on the generous contributions of its supporters to bring readers outstanding, in-depth coverage of opera in Canada and beyond.
Please consider subscribing or donating today.