Canadian soprano Anna-Julia David is in Toronto, singing the role of Amour in Opera Atelier's production of Gluck's Orpheus and Eurydice. She performs alongside a stalwart Canadian cast that includes tenor Colin Ainsworth (Orpheus), soprano Mireille Asselin (Eurydice), Xi Yi dancing the role of Amour,  and artists of the Atelier Ballet. The production opened Oct 26, with one show left TONIGHT, Nov 1 (buy tickets),
Up next, David returns to Opera Atelier for their seminal mixed program, All is Love, from April 11 to 14, performing alongside Measha Brueggergosman-Lee, Colin Ainsworth, Jesse Blumberg, Meghan Lindsay, Danielle MacMillan, Cynthia Akemi-Smithers, and Douglas Williams (tickets here). David currently lives in the Netherlands, and is a member of the Decamaron Ensemble, together with Rianne Helmus (recorder), María Suarez López (cello) and Sevastianos Motorinos (harpsichord). She is also an alumnae of the University of Toronto and Tafelmusik Baroque Summer Institute (TBSI).
We caught up with her this week to chat all things opera, arts and life – from key sources of inspiration to the luckiest thing that has ever happened to her, including being rescued in a Galician forest by a friendly pup. As she says: "It was pretty miraculous. I didn't feel so afraid because I wasn't alone anymore."
Heels or flats?
Heels, flats and hiking shoes! I love them all.
Favourite place?
I have many favourite places but perhaps in Toronto it would be the Adamson Estate in Mississauga. I used to have my piano lessons there when it was part of the Royal Conservatory of Music. Once a week my parents would drive us – my brother and I – to our weekly piano lessons and after my lesson I would explore the park. It is quite a magical place with beautiful flowers blooming by the lake and you could always hear music softly playing in the distance.
Top 3 favourite composers
Handel, Rameau, Bach (but, of course, it rotates!)
Which opera role do you want to be singing right now?
La Folie (Rameau)
Which opera role do you want to be singing in 10 years?
Cleopatra (Handel)
What's your favourite classical group?
Tafelmusik. I grew up listening to their concerts even at a young age. I remember their performance at the Royal Ontario Museum and I was so inspired by the late Jeanne Lamon. It is because of them I fell in love with baroque music. Also, they looked like they were having so much fun performing, and to me that was magic!
What's the downside of being an opera artist?
I think being away from friends and family back home can be a challenge. I moved to the Netherlands during the pandemic to pursue my Masters and at first it was very difficult. But you learn to cope and find your own strength. I grew a lot as a musician and as a person from this experience.
I met incredible musicians and formed a baroque ensemble (The Decameron) and we have been performing throughout the Netherlands and competed in Germany and Israel. My friends and colleagues in the Netherlands became another family and making music with them was my solace. I will always be grateful to them.
What's the best thing about being an opera artist?
It's quite an exciting adventure! You get to see beautiful places and meet incredible people along the way. It's a colourful and vibrant life, and I feel super lucky that I am able to pursue my passion.
What's the luckiest thing that has ever happened to you?
While walking the Camino Frances [in Galicia, Spain] I took a rather isolated path through the mountains called the Dragonte Route. I lost phone signal and was a bit lost at one point until a friendly dog came along. He accompanied me for the next 20 km to the next village. It was pretty miraculous. I didn't feel so afraid because I wasn't so alone anymore.
Are you a cat person or dog person?
I love both – I am an animal lover.
When did you know you wanted to be an opera singer?
I sang in choirs since the age of 5 and was also studying piano at the Royal Conservatory of Music. Music had always been a part of my life, but I decided to seriously pursue singing after finishing my Bachelor of Science degree. It was after finishing my studies that I wanted to take singing more seriously. In the end, I didn't want to live my life with regrets or wondering "what if". So, I took the leap of faith and went for it!
What is something most people don't know about you?
I graduated with a Bachelor of Science degree at the University of Toronto before studying music seriously. I am quite proud of it but I don't always share this with people. You can find my name on PubMed for a study I helped conduct on "Multiple dimensions of social motivation in adult female degus". I find it funny that this pops up on the internet along with my musical performances.
The music industry is tough, and filled with rejection. How do you cope?
It is definitely a challenge and it can be difficult to overcome. I think the important thing is to persevere and keep going. I think it is also important to realize there are many talented singers out there, but the world is big enough and you will find your place. If it's not your time now then have faith that it will come later on. Just keep going!
What does it mean to be brave with music?
I think it means to take the risk to not always sound perfect or beautiful. I think it's important to take the risk and make it your own. Singing is already such a vulnerable craft, and it takes a great deal of courage to sing in front of an audience no matter how big or small.
What is happiness for you?
Being around friends and family. Their love and support have been a constant blessing in my life.
What's the most important lesson you learned from childhood?
I think one of the most important lessons I learned was that hard work and discipline must accompany talent, passion, or even ambition. My parents have always encouraged and supported my brother and I in our dreams, but they have also reminded us that it takes a lot of effort to accomplish goals. I think it takes courage to chase a dream, but it also takes perseverance and discipline.
What does success look like to you?
I never set out to pursue this career to achieve fame or be successful worldwide. In fact, I can be quite an introverted person, and I think success is incredibly subjective. At its core, I believe success is to be happy and at peace with life. I've seen so many different ways a singer moulds their career and it doesn't necessarily have to follow the same traditional paths. It can be so diverse, and that in itself is beautiful.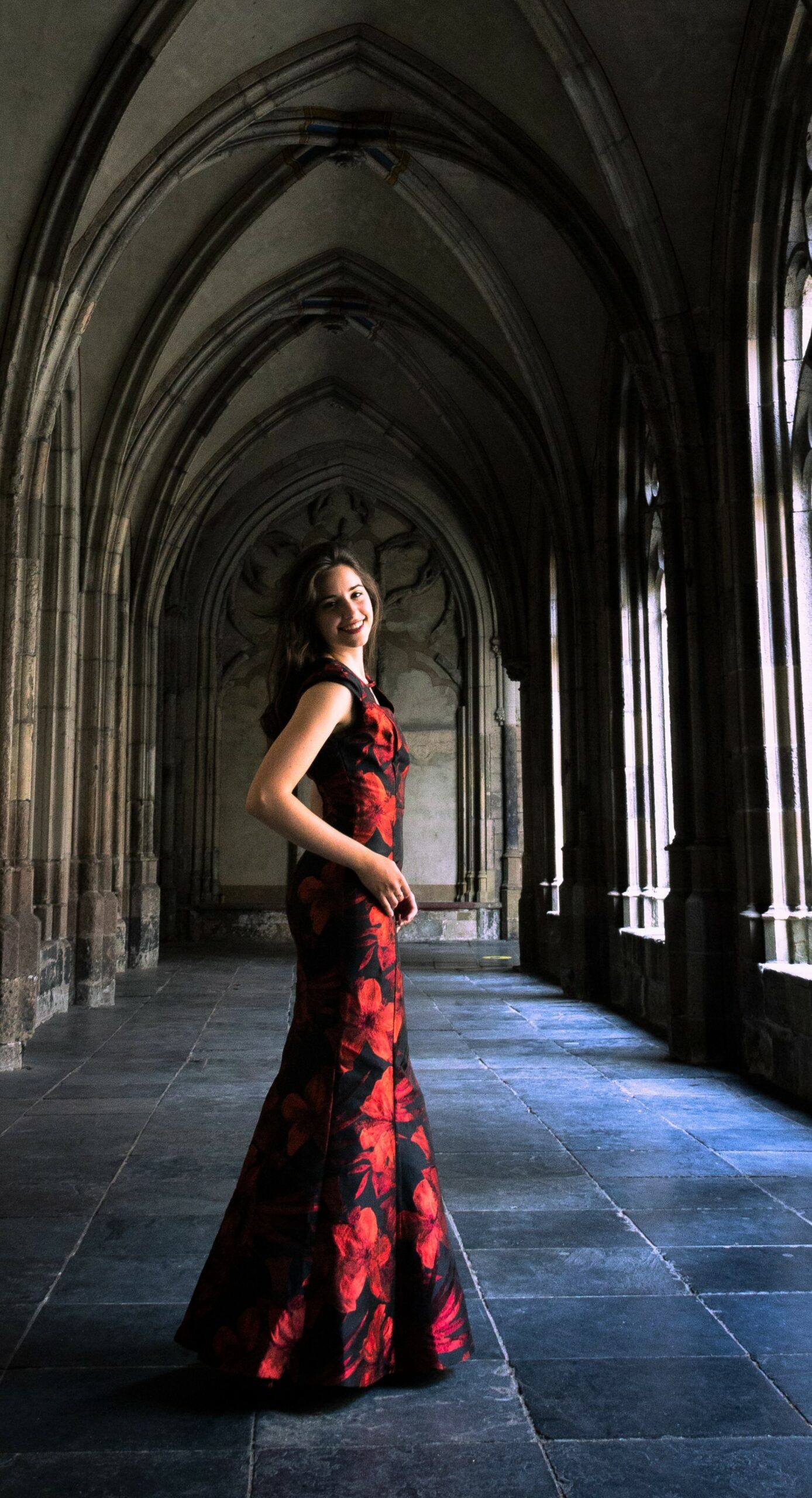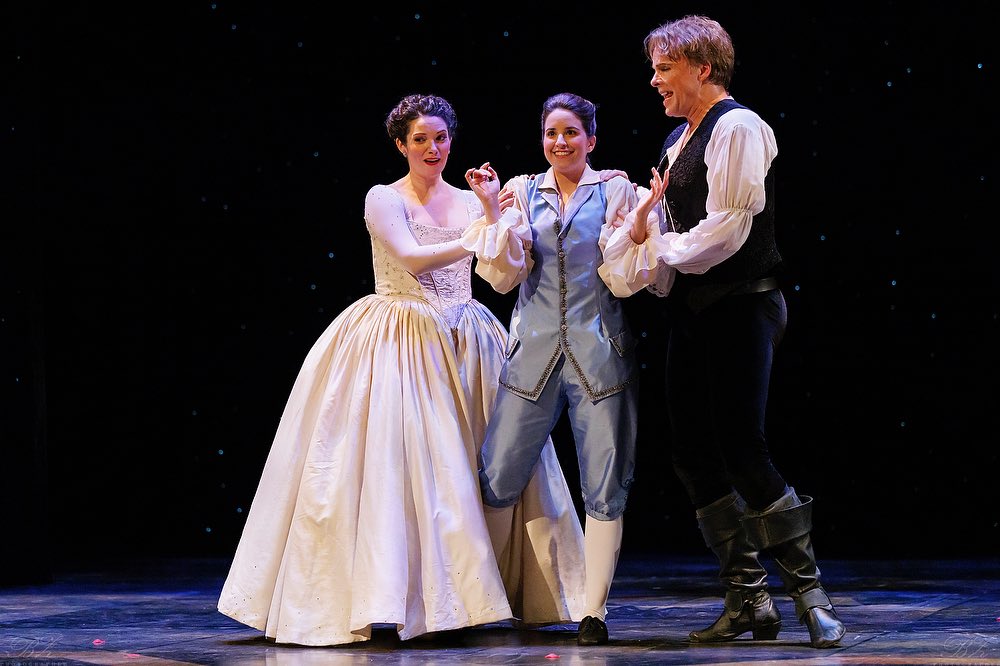 Mireille Asselin (Eurydice), Anna-Julia David (Amour), and Colin Ainsworth (Orpheus) in Opera Atelier's production of Gluck's Orpheus and Eurydice Ⓒ Bruce Zinger
Gluck's Orpheus and Eurydice 
Opera Atelier
Oct 26-Nov 1, 2023
MUSICAL DIRECTOR David Fallis
STAGE DESIGNER Gerard Gauci

ORPHEUS Colin Ainsworth
EURYDICE Mireille Asselin
AMOUR Anna-Julia David
AMOUR (DANCER) Xi Yi

Artists of the Atelier Ballet 
Opera Atelier launches its 2023/24 season with the French 1774 version of Gluck's Orpheus and Eurydice, written expressly for Marie Antoinette, on stage October 26 and 28 at 7:30pm, and October 29 and November 1 at 2:30pm at Toronto's historic Elgin Theatre.
Gluck's reform opera/ballet will star Canadian tenor Colin Ainsworth as Orpheus – a role he first sang for Opera Atelier in 2007. The stunning production will also include company favourite, soprano Mireille Asselin as Eurydice and soprano Anna-Julia David, who makes her company debut as Amour.
---
Opera Canada depends on the generous contributions of its supporters to bring readers outstanding, in-depth coverage of opera in Canada and beyond.
Please consider subscribing or donating today.