Canadian soprano Joni Henson is in Victoria, BC singing Seigrune in Pacific Opera Victoria's production of Wagner's Die Walküre, which opened Oct 12 and has one more show tomorrow night, Oct 21 (tickets here). She performs alongside a strong cast that includes Viktor Antipenko (Siegmund), Aviva Fortunata (Sieglinde), Jennifer Maines (Brunnhilde), Mark Delavan (Wotan), Allyson McHardy (Fricka), Simon Wilding (Hunding), Natalya Gennadi (Gerhilde), and Meghan Lindsay (Helmwige).
Born in Sault Ste. Marie, Ontario, Henson is known for her performances of demanding roles in the soprano repertoire, including Alice (Verdi's Falstaff), Senta (Der Fliegende Holländer), and Fricka (Das Rheingold). She has performed with many of Canada's leading opera companies including the Canadian Opera Company, Vancouver Symphony, Kingston Symphony and with the Toronto Mendelssohn Choir. She is proudly considered to be an ambassador for the Sault Ste. Marie community, and was inducted into the city's Walk of Fame in 2008.
She takes us to nature-rich Victoria this week, where she shows us the majestic Royal Theatre, her favourite spot to take in stunning ocean views, a local diner to grab tasty soups with homemade bread, and more.
City where you're working?
Victoria, British Columbia
How long are you working on contract?
This contract lasts just over four weeks, and this is my fifth time on contract with Pacific Opera Victoria!
What's the opera house like?
We are performing in the Royal Theatre. I love the energy an audience can give to a performance and this is easily accomplished in this very intimate and beautiful space.
Where is the most peaceful place in the city above?
I am an avid walker and Victoria has many waterfront paths to enjoy that are very peaceful. I especially enjoy the Westsong Walkway.
Best coffee or tea?
The Teahouse at Abkhazi Garden serves a High Tea that is exceptional and the view of the gardens is gorgeous!
 

 

View this post on Instagram

 
An activity you have done that is unique to the area?  
This city is very walkable and no matter which direction I go in, I always delight in and appreciate the beautiful scenery and amazing architecture.      
Is there something unexpected that happens locally that you discovered?      
We're planning on celebrating a couple cast birthdays this week and are looking forward to experiencing some fun times at the Haunted Manor Mini Golf and Ping Pong Lounge!      
Coolest bar or restaurant you've been to?      
Whenever I spend time in Victoria, I love to eat at John's Place. It is a diner-style restaurant that serves the most delicious soups and homemade bread. The soups change every week, so I become a regular when I am here.              
How did you find your accommodation?
Artists that work for Pacific Opera Victoria are put up at the lovely Chateau Victoria. The exceptional housekeeping, wonderful front desk and all the employees make the Chateau a treat to stay at while working far away from home.
What's the most important thing you think of when it comes to finding accommodation as a singer?
I like my accommodation to be comfortable, clean and close to amenities, the rehearsal space and the theatre.
Have you had a chance to explore some galleries or museums?
The weather here is frequently so beautiful that I chose to spend my free time outdoors. I am looking forward to visiting Butchart Gardens this coming week and enjoying all the Autumnal foliage.
If you have never been to Victoria I would strongly suggest making the journey to experience this gorgeous and friendly city and also to attend some phenomenal Opera!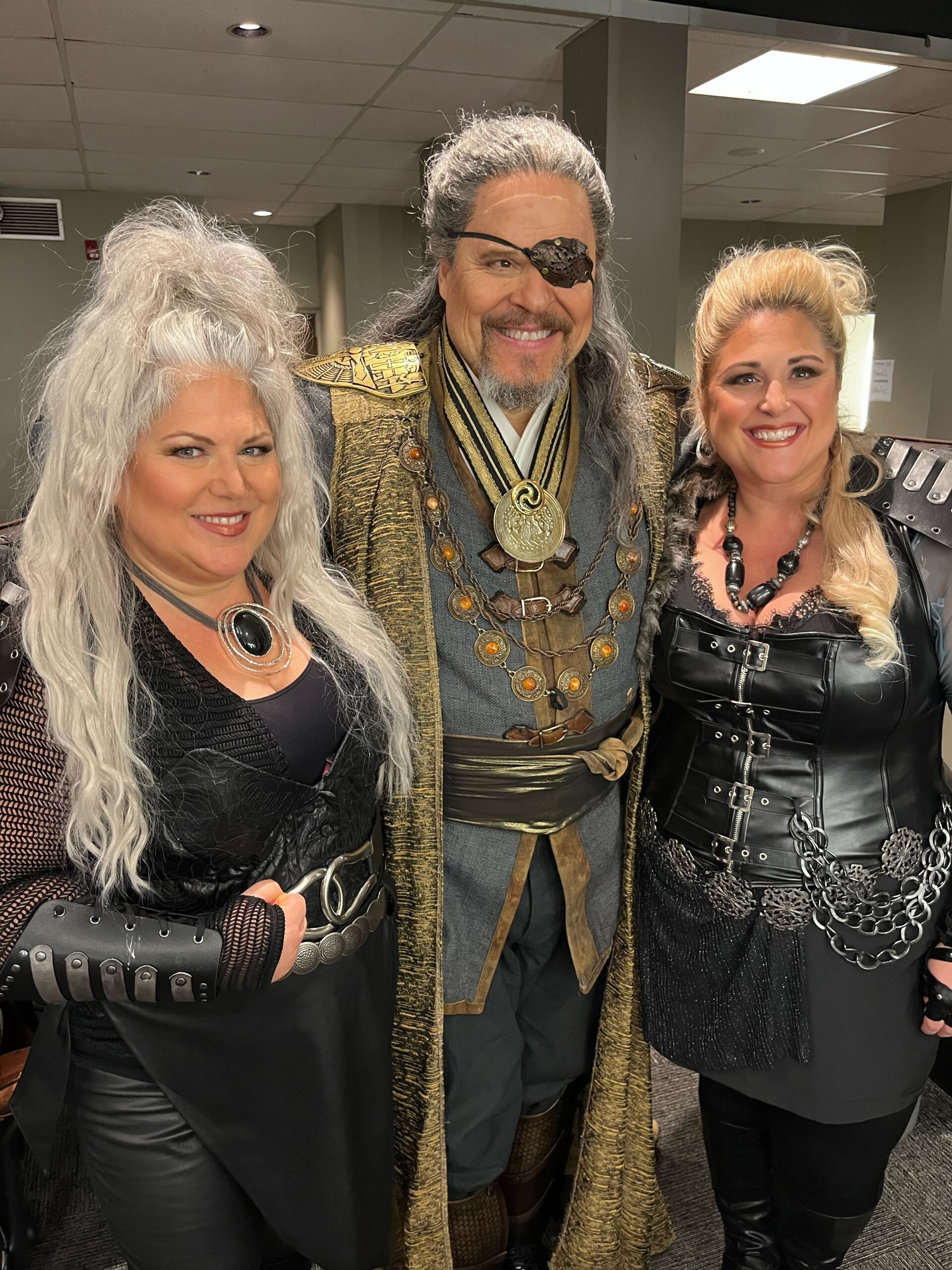 Megan Latham (Waltraute), Mark Delavan (Wotan), and Joni Henson (Seigrune) backstage during a performance of Pacific Opera Victoria's production of Wagner's Die Walküre Ⓒ Courtesy of Arbour Artists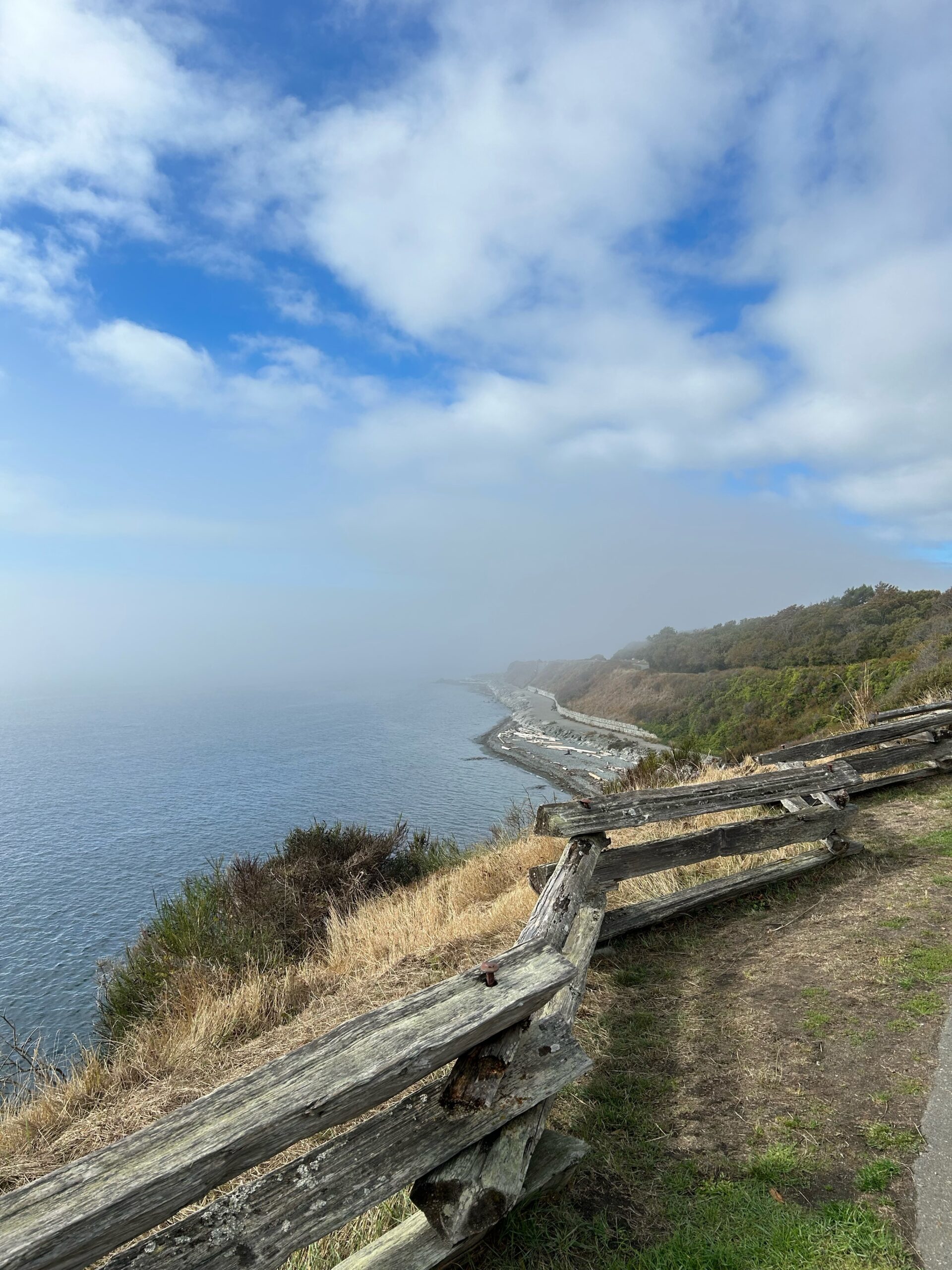 Victoria's beautiful waterfront Westsong Walkway Ⓒ Joni Henson
Wagner's Die Walküre
Pacific Opera Victoria
Oct 12-21, 2023
CONDUCTOR Timothy Vernon
ASSOCIATE CONDUCTOR Giuseppe Pietraroia
STAGE DIRECTOR Glynis Leyshon
CHOREOGRAPHER & FIGHT DIRECTOR Jacques Lemay
SET & COSTUMES Pam Johnson
LIGHTING DESIGNER Guy Simard
PROJECT DESIGNER Jamie Nesbitt
STAGE MANAGER Bonni Baynton
ASSISTANT STAGE MANAGER Katerina Sokyrko, Kelsey Cain
APPRENTICE STAGE MANAGER Megan Farrell
SIEGMUND Viktor Antipenko
SIEGLINDE Aviva Fortunata
BRUNNHILDE Jennifer Maines
WOTAN Mark Delavan
FRICKA Allyson McHardy
HUNDING Simon Wilding
GERHILDE Natalya Gennadi
HELMWIGE Meghan Lindsay
ORTLINDE Jennifer tAVERNER
WALTRAUTE Megan Latham
ROSSWEISSE Mariya Krywaniuk
SEIGRUNE Joni Henson
GRIMGERDE Maria Soulis
SCHWERTLEITE Susan Platts
In Richard Wagner's mesmerizing opera Die Walküre, the second installment of his epic tetralogy Der Ring des Nibelungen, a dramatic tale of gods, heroes, and destiny unfolds. Set in a mythical world of gods and mortals, the story follows the intertwined fates of the brave warrior Siegmund and his long-lost twin sister Sieglinde. As their forbidden love blooms amidst a raging storm, they discover their true identities and their shared heritage as the offspring of Wotan, the mighty ruler of the gods. However, their passionate bond sets off a chain of events that threatens the balance of power in the divine realm.
Amidst this turmoil, the Valkyries, fierce warrior maidens who gather fallen heroes to Valhalla, come into play. Led by the bold and valiant Brünnhilde, they descend upon the human world to fulfill their sacred duty. But when Brünnhilde defies her father Wotan's command and aids Siegmund, she becomes entangled in a web of divine consequences and faces dire repercussions. Die Walküre is a gripping tale of love, betrayal, and sacrifice, filled with iconic soaring melodies, powerful vocal performances, and breathtaking orchestral passages that transport audiences to a world of myth and legend; where destiny unfolds in a grand feast of emotions and grandeur.
---
Opera Canada depends on the generous contributions of its supporters to bring readers outstanding, in-depth coverage of opera in Canada and beyond.
Please consider subscribing or donating today.