Canadian soprano Sarah Dufresne, who joined Royal Opera House's prestigious Jette Parker Artists Programme this year after graduating from Opéra de Montréal's Atelier Lyrique program, is in London preparing to sing Tusnelda in ROH's production of Handel's Arminio (running April 20 to May 6, tickets here) on the Linbury Stage. Presented by the Jette Parker Artists, the production also features Lithuanian mezzo-soprano Gabrielė Kupšytė (Arminio), Korean baritone Josef Jeongmeen Ahn (Segeste), Scottish tenor Michael Gibson (Varo), British soprano Isabelle Peters (Sigismondo), British mezzo-soprano Kamilla Dunstan (Ramise), and South African baritone Kamohelo Tsotetsi (Tullio).
It's been an exciting year for Dufresne. Upcoming roles in her ROH debut season include covering Sophie in Massenet's Werther from June 20 – July 4 (which also stars COC Ensemble Studio alumnus Gordon Bintner singing Albert), singing Voice from Heaven in Verdi's Don Carlo from June 30 – July 15, and performing Barbarina in Mozart's Le Nozze di Figaro from July 8 – 22, 2023. Come along with us, as she explores her favourite spots in London—including a walk along the Thames, a coffeeshop with adventurous pastries, a great place to experience impressionistic art, and much more.
City where you're working?
London, England
What are you working on?
I'm here as part of the Jette Parker Programme at the Royal Opera House for 2 years right now, but my current project is Handel's Arminio, opening on April 20th!
What's the opera house like?
The Opera House is huge and is one of the most impressive buildings I've ever seen. The present theatre was built in 1858 and has lots of costume pieces and photos of all the past stars who have performed there.
Where is the most peaceful place in London?
I love to walk along the Thames for some peace and quiet, Covent Garden is usually really busy.
Best coffee or tea?
My favourite coffee and bakery is from Chestnut Bakery in Covent Garden. They have the most unique flavours of pastries.
View this post on Instagram
Coolest bar or restaurant you've been to?
The coolest place to eat is at the Seven Dials Market! It's a food hall with lots of choices. My favourite things are to get a chicken shawarma from Shuk or a wheel cake from Wheel Cake Island.
An activity you have done that is unique to the area?
Shopping and walking around in Covent Garden Market and the surrounding area (Neal's Yard is my favourite spot, so pretty!)
Is there something unexpected that happens locally that you discovered?
I discovered the Chiswick Cheese Market in that happens every few weekends and they sell all kinds of cheese and other things that go with cheese!
How did you find your accommodation?
I was lucky to find my studio apartment online before I moved over last summer.
What's the most important thing you think of when it comes to finding accommodation as a singer?
For me it was important to have my own space where I can unwind after long days. I also love that my flat is very quiet.
Have you had a chance to explore some galleries or museums?
I have visited the Science Museum and also the National Gallery a couple of times. My favourite type of art to look at for musical inspiration is Impressionism.
View this post on Instagram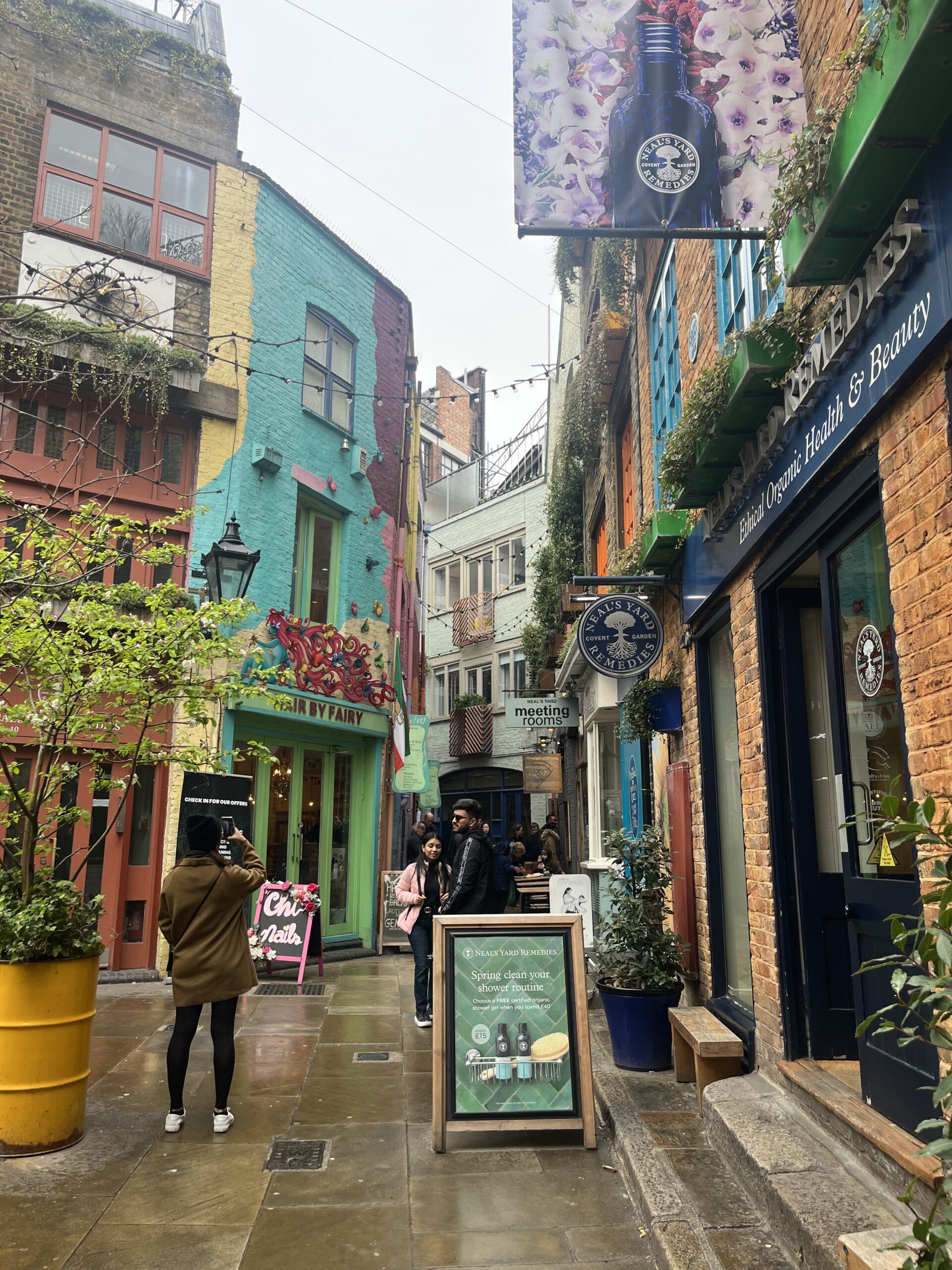 Neal's Yard, London's Covent Garden © Sarah Dufresne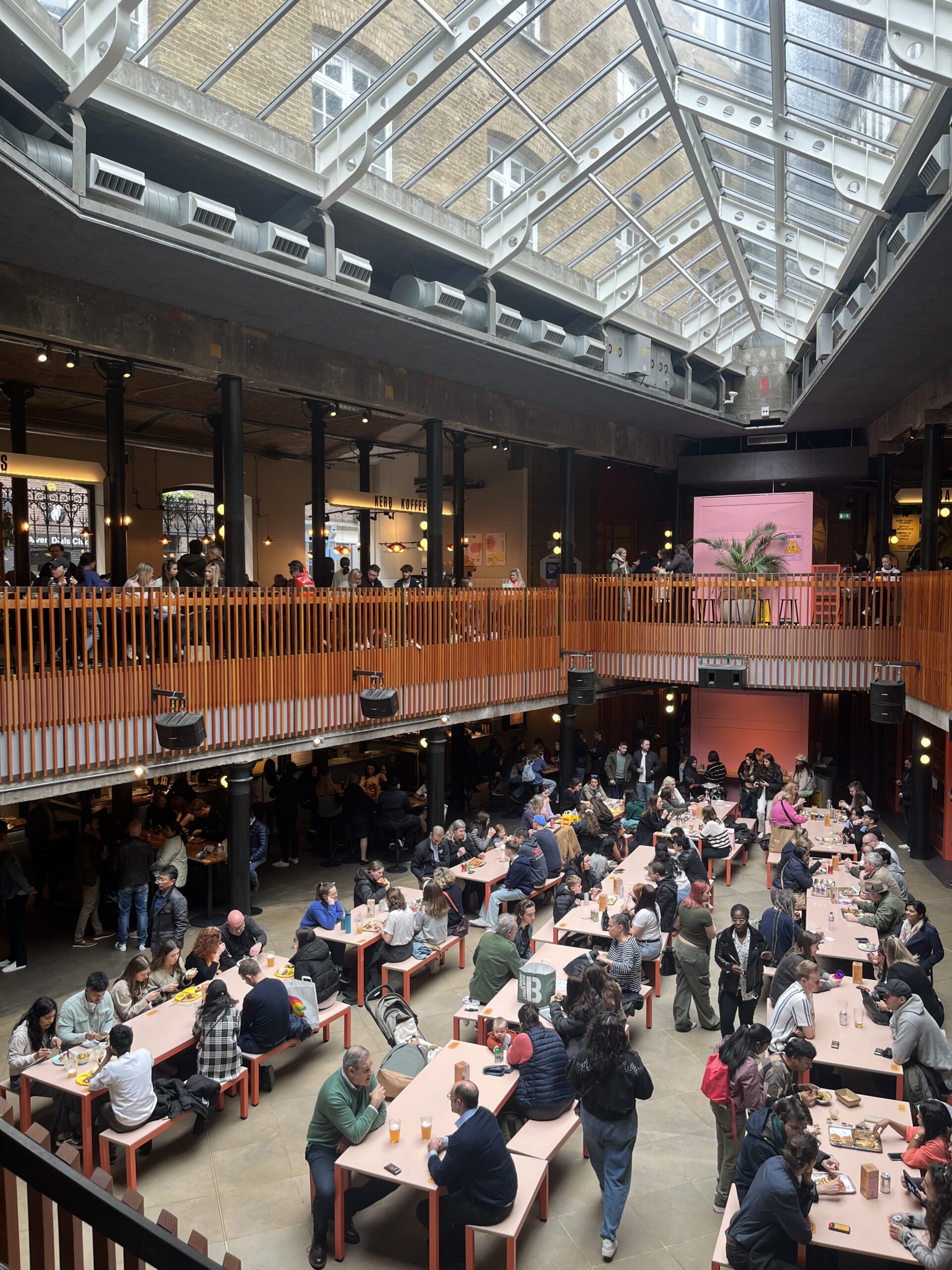 The Seven Dials Market © Sarah Dufresne
Arminio
The Royal Opera
April 20- May 6, 2023
DIRECTOR Mathilda du Tillieul McNicol
SET & COSTUMES D.M. Wood
MOVEMENT DIRECTOR Sacha Plaige
MUSIC George Frideric Handel
LIBRETTO Antonio Salvi
ARMINIO Gabrielė Kupšytė
TUSNELDA Sarah Dufresne
SEGESTE Josef Jeongmeen Ahn
VARO Michael Gibson
SIGISMONDO Isabelle Peter
RAMISE Kamilla Dunstan
TULLIO Kamohelo Tsotetsi
The Jette Parker Artists take to the stage with their production of this brilliant opera by Handel.
Germanian chieftain Arminio plans to repel a Roman invasion of his country, alongside his wife Tusnelda, and sister Ramise. Family, love and duty to country are tested to the limit in this brilliantly scored opera, composed by Handel in the same year as Giustino and Berenice.
The Royal Opera's odyssey into Handel's Covent Garden operas and orotorios continues with Arminio, first staged here in 1737. A dazzling cast and creative team of Jette Parker Artists bring Handel's opera to life
---
Opera Canada depends on the generous contributions of its supporters to bring readers outstanding, in-depth coverage of opera in Canada and beyond.
Please consider subscribing or donating today.