It's Chapter 2 of Lauren Margison's new series, The Cardinal Diaries: The Nest! If you missed the first installment, look no further than here. Otherwise, continue to follow the fictional adventures of our songbird soprano as she psyches herself up for opening night…
---
The once blue sky had faded to a dull grey, and the inclination of rain became a promise. The warmth of my dressing room wrapped me in a cocoon that could not be permeated by the increasingly urgent tapping of raindrops on the window. My mind dismissed a gentle knock at the door so seamlessly redolent of the rain's own plaintive calls. The increasing tenacity and volume finally tore me from my dissociation, and I whipped my head round to the door. 
"Oh!" I blundered to my feet and scurried to answer the respectful yet persistent knocks. 
"Well, there you are! I saw that you'd signed in and wanted to come and wish you a big 'toi toi toi'. How are you feeling?" The smiling face of our towering conductor beamed down to me. I craned my neck back to meet his gaze feeling the back of my head collide with the base of my neck. I took a step back in order to free myself from spinal discomfort. 
"Thank you! I feel good. I slept well, and got to enjoy some time outside before the weather took a turn. Couldn't ask for much more on a show day." I smiled awkwardly knowing that despite the kindness and generosity of this particular conductor, I would never be completely void of the feeling that every interaction was being evaluated. 
"Wonderful! I am very pleased to hear it. It will be a great show, I've no doubt," he made a turn and stepped into the hallway letting the door shut behind him. My shoulders relaxed and I made a move towards the bathroom to commence my warming up. Before I had made it safely to my destination, the loud clack of the door opening pulled my focus and shot my shoulders back up to my ears. 
"My apologies, I just wanted to add that you can take all the time you want on the high B in the aria. I will wait for you. It's a money note!" He gave a little wink and disappeared. 
"I thought I already was…" I stared at the shut door as if hypnotized. 
Did that mean that he thinks I haven't been taking enough time on it? Or that he thought I had felt like he wasn't giving me the space that I wanted? 
I rubbed the furrow from my brow and forced a little laugh to scare away the voice of insecurity taking shape in the form of needless overthinking. The desired outcome was not attained, and the climbing scales of my warmups were accompanied by the echoing words "it's a money note". 
My voice felt good, despite my every conviction that it didn't. The ease with which the so-called "money note" arose from my mouth gave that derisive voice the old one-two, and the clouds parted. Seemingly reflecting my own inner journey, I noticed the vibrant cobalt sky peeking down to me through retreating clouds as I stepped out of the bathroom. 
I stood by the window looking down to the street below. My mind fastened stories to the people walking by like a parent fastening a barrette on the bangs of an indifferent child. I wondered if any of the lives I had concocted were somewhat adjacent to reality. 
Another knock at the door called my focus. This knock I recognized. 
"Hi!" I beamed towards the figures of my parents coming into the room. After an excited group hug, they squished themselves onto the piano bench as I tried to haphazardly remove my many belongings from the armchair. 
"Don't worry hon, we're fine here." I shot them a look of concern as various personal items tumbled from my arms and plopped unceremoniously onto the floor. 
"You sure?" I balked, before grudgingly returning the purse, water bottle, steamer, apple, extra pantyhose, pencil case, untouched day planner, and loose hair elastic to the armchair and alighting onto the swivel chair by the vanity. 
"I'm nervous." I muttered under my breath, not yet certain that I wanted to admit the emotion even to myself. 
My parents smiled to each other before turning back to me. "That means you care, sweetie. Just try and let the feeling exist and grow into excitement as you get ready. You're a superstar and we are so incredibly proud of you." 
Their supportive extolment called a rogue tear to my eye, and I shooed it away with the shallow retort that crying would cause phlegm. We exchanged a smirk and a big hug before they made their way out of the dressing room and towards the theatre. I watched them walk off arm in arm, and beamed after them.  
I made my way back to my chair and flipped the switch to illuminate the lights around the vanity. The golden glow reflected in my eyes like a gilded cage. My heart commenced its race from nervous to excited and a surer smile made its way to my lips. 
No matter how tonight unfolds, I've got two people that already think I'm a star… what more do I need?
Stay tuned for Chapter 3 of The Cardinal Diaries, coming soon…
---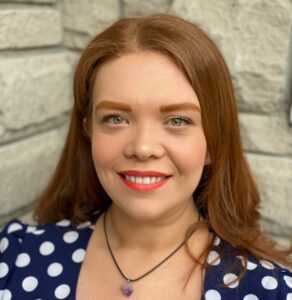 Lauren Margison is a singer and writer from Toronto, Ontario. A graduate of the Canadian Opera Company's Ensemble Studio, and the Atelier lyrique of the Montreal Opera. She was a first prize winner of the George London Competition. Lauren continues her vocal training under the tutelage of Richard Margison and Valerie Kuinka.