Continuing our recent coverage of
Teatro alla Scala's 
The Tempest,
 our Artist of the Week happens to be another notable Canadian debuting in Robert Lepage's imagerich production, tenor
Josh Lovell.
 Born in Victoria, BC, Lovell is a grand prize winner (
Belvedere Singing Competition
, 
International Vocal Competition 's-Hertogenbosch, 
Dallas Opera C
ompetition, among others) and well-recognized voice on the world's leading operatic stages. This season he is a
 member of
Wiener Staatsoper's
ensemble
 and audiences have seen him perform in a number of roles with the company, including Nemorino in 
L'elisir d'amore, 
Fenton in 
Falstaff
, and Noboruin Henze's 
Das verratene meer
.
The Canadian tenor has made a number of exciting house debuts this year, first this summer at Glyndebourne Festival as Ernesto in Don Pasquale and earlier this month at Teatro alla Scala as Ferdinand in The Tempest. The production features fellow Canadians tenor Frédéric Antoun (singing Caliban) and stage director Robert Lepage. Adès's The Tempest runs until November 18, 2022, and you can get tickets here.
When was your first singing lesson (and with whom)?
I began taking voice lessons for the fun of it in 2005. My first teacher was Anne Bennett.
Drink of choice?
Whisky, neat.
If you weren't a singer/instrumentalist/conductor, you'd be:
A police officer.
Who is a singer you admire that is currently working?
Lawrence Brownlee. I've had the pleasure of working with him in Chicago and Vienna. On top of being a stellar artist he is a good friend.
What's your favourite thing about singing with an orchestra?
The collaboration and communication of sound. I'll never forget my debut performance as the Italian Singer in Rosenkavalier at the Wiener Staatsoper. The orchestra, conductor, and I were all in perfect synchronization. It felt as though each and every phrase was as natural and comfortable as a conversation with a good friend.
What's something most people don't know about opera life?
It can be equally exciting and lonely. Traveling the world and performing in different venues before live audiences is thrilling, but it's very difficult to be away from family, loved ones, and friends for months at a time.
Which role do you wish you could sing, but is not in your voice type? 
Il Commendatore (Don Giovanni). This role has one of the best scenes in all of opera.
Coffee or tea?
Tea for sure, although coffee is very nice for those mornings when I am dealing with lots of phlegm!
What is one surprising thing that you have learned in becoming an opera singer?
Traveling with a dog isn't as stressful as I thought it would be.
What was the first opera you ever saw?
Mozart's Die Zauberflöte at Pacific Opera Victoria.
What's your favourite movie?
Star Wars: The Empire Strikes Back.
What's your favourite non-classical band?
Daft Punk.

What's the luckiest thing that has ever happened to you?
Meeting my partner, Isa (short for Isabel).
What's the downside of being an opera artist?
Being away for so long from my family in Victoria, BC.
What's the best thing about being an opera artist?
Being able to sing for a living and having the opportunity to study it for an entire lifetime.
Are you a cat person or dog person?
Dog person for sure, though I think cats can be cute.
What book are you reading at the moment?
The Fionavar Tapestry by Canadian author, Guy Gavriel Kay.
Which TV show did you binge-watch last?
Rick and Morty.
What is the ultimate goal of opera?
By using music, lighting, dancing, singing, staging, acting, and set design, opera, the combination of all the elements of live theater, can tell fantastic stories in a way that no other art form can tell. I believe this to be the ultimate goal of opera.
When was the first time you cried at the opera?
When I saw La Boheme at Detroit Opera.
How old were you when you discovered opera?
I saw my first opera (Die Zauberflöte) when I was 18 years old.
Do you believe in fate?
I don't believe in fate but I do believe in luck. A singer must work tremendously hard but sometimes luck can also be a factor. I have sometimes luckily been in the right place at the right time.
What does it mean to be brave with music?
Being open and courageous to take risks in your singing. It could simply be eliminating a breath that you don't need in order to have a longer phase, it could be changing the entire subtext of a role for a new production, or it could be tackling a difficult role that pushes you out of your comfort zone.
Does performing in different locations impact your performance?
Yes, simply put there is nothing quite like performing Mozart or Strauss in Vienna, performing Verdi or Puccini in Milan, or performing Wagner at Bayreuth. Certain audiences know specific composers, and those orchestras play the composers' operas in a manner that can only be found in those cities. These performances can be daunting but can also be very special.
What does success look like to you?
Success is creating a goal and following through to the end. You may not have the intended success that you planned, and you may even fail, but failure when harnessed can be the greatest teacher of all. It can be used to strengthen and improve yourself so that you can prepare for the next time when you may succeed.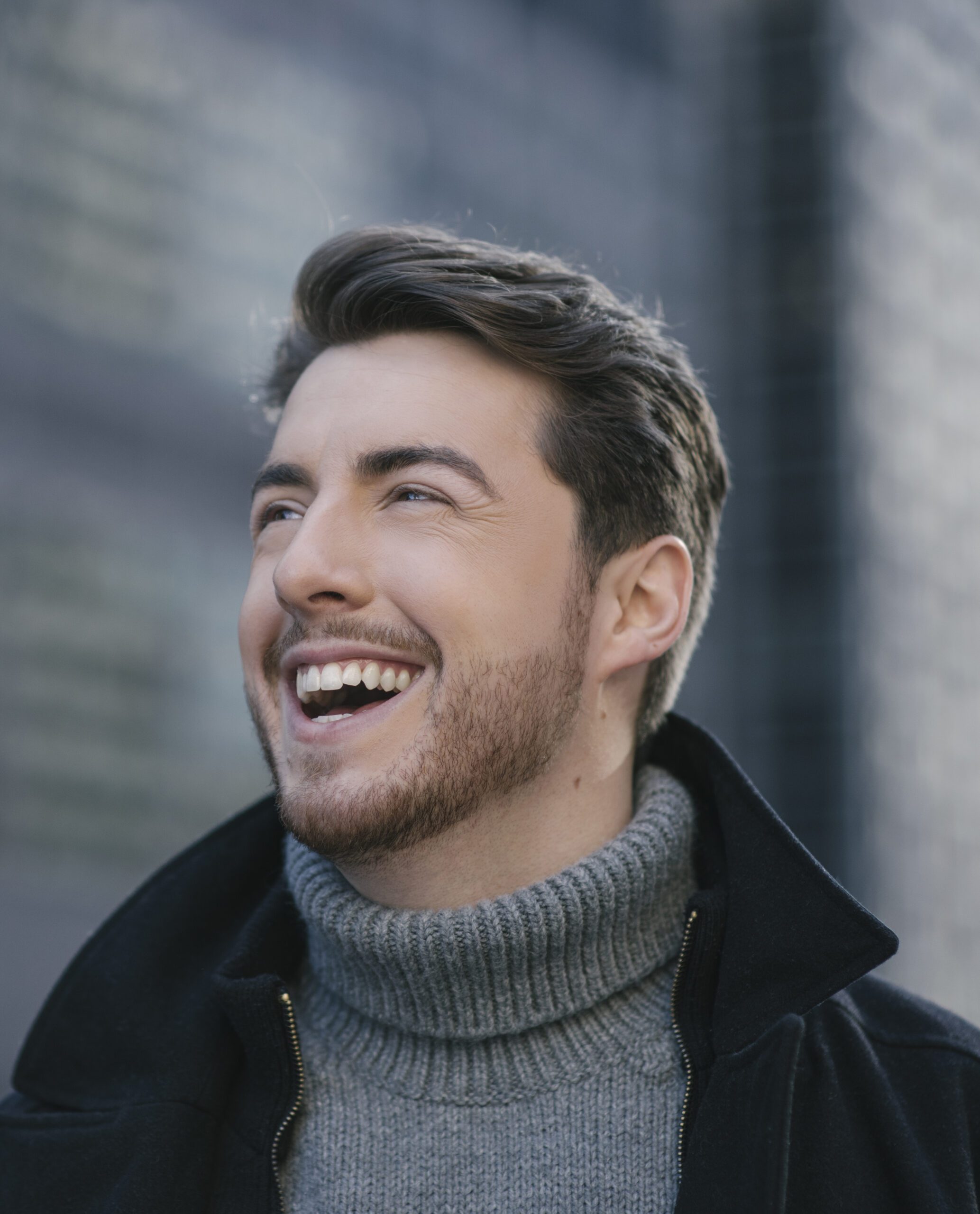 The Tempest
Teatro alla Scala
Composed by Thomas Adès
Nov 5 – 18, 2022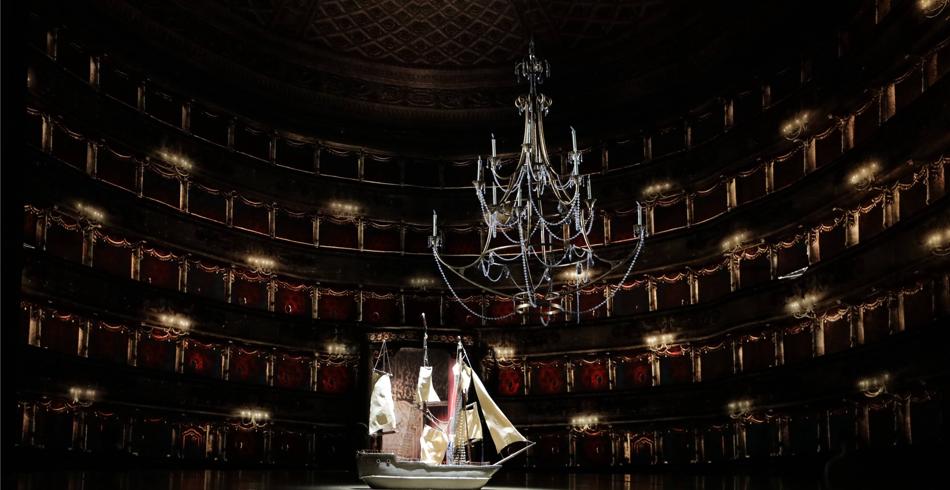 LEIGH MELROSE / AUDREY LUNA / FRÉDÉRIC ANTOUN / ISABEL LEONARD / JOSH LOVELL / TOBY SPENCE / ROBERT MURRAY
Teatro alla Scala expands its contemporary repertory by presenting for the first time one of the most famous and frequently performed operas by Thomas Adès. Putting the magical arts of Prospero, the betrayed Duke of Milan, to music, The Tempest premieres in Italy at La Scala in the imagerich production of Robert Lepage, whose stage sets allude precisely to Piermarini's loges. A unique experience in sound and vision that gives us great reason to believe in the future of opera.
---
Opera Canada depends on the generous contributions of its supporters to bring readers outstanding, in-depth coverage of opera in Canada and beyond.
Please consider subscribing or donating today.