Baritone Elliot Madore is missing the catharsis of being a performer, but he's gained new purpose at home with his family:
What is something you've lost to the pandemic?
"The suddenness and acceleration of my cancellations has led me to, initially, lose my sense of purpose. Communicating through opera was always a cathartic experience for me. That feeling of having an audience, truly playing the Watcher and advancing with you, subtlety listening for that resonance that corresponds so beautifully to their own lives. That way of connecting with your innermost self, organizing your emotions and standing them alongside the great archetypes of our past. Any sense of freedom, routine and security was obliterated quite suddenly. And so, I had to realign myself and look elsewhere for solace, much in the same way audiences have had to do."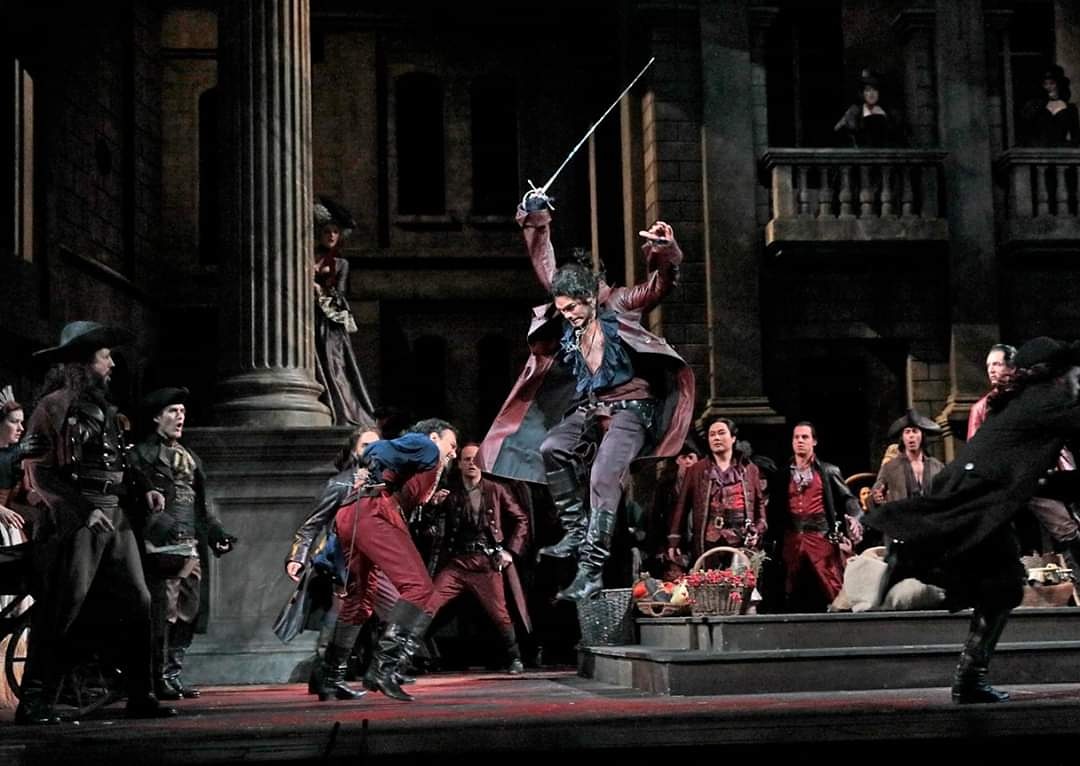 What have you done with your unexpected time, that makes you grateful?
"In times of crisis, though you've always known it, you realize clearly, that family is the most important thing in your life. Though you might identify yourself by what you do, that will, as all things do, erode over time. Your family, however, will be ever present in your life regardless of circumstance. I'm blessed to be with my wife and eight-month-old daughter during this time. Seeing them both smile everyday gives me incredible joy. Watching my daughter grow and seeing her struggle so beautifully and gracefully as she learns day by day gives me the greatest sense of purpose during these most uncertain times."